[dropcap style="font-size:100px;color:#992211;"]A[/dropcap] major exhibition dedicated to Angela Davis opening in Germany this autumn will focus on the leading civil rights campaigner's 'strategies of female self-empowerment and radical black resistance', bringing Davis' activism to the fore in the wake of the Black Lives Matter movement.
One Million Roses for Angela Davis, which will run at Kunsthalle im Lipsiusbau (Albertinum Dresden) from 10 October – 24 January 2021, will also tour the US, with venues to be confirmed.
The show has been in the making for over two years and was initially scheduled to open in May, says Kathleen Reinhardt, the contemporary art curator at the Albertinum Dresden. 'The show will look at Angela Davis from an East German perspective through the lens of contemporary artistic practices today, and will also touch upon protests, uprisings and revolts.'
In 1970, Davis was charged with crimes connected to an armed takeover of Marin County courthouse in California, and subsequently spent 18 months in jail before being acquitted of all charges in June 1972. The following September, Davis visited Berlin where she was rapturously welcomed by more than 50,000 East Germans as an international communist icon.
'The Free German Youth, the youth wing of the ruling Socialist Unity Party [launched] an ambitious letter-writing campaign under the slogan One Million Roses for Angela Davis,' writes the critic Katrina Hagen. Davis, currently professor emerita at the University of California in Santa Cruz, imagined that the German Democratic Republic (GDR, also known as East Germany) would be a 'socialist utopia', say the show organisers.
The show will include works by east German artists which reference Davis including a video piece by Gabriele Stötzer, based on her own incarceration in the GDR. An installation by US artist Sadie Barnette centres on the surveillance documents the FBI compiled on her father, a Black Panther member who was also one of Davis' bodyguards (the piece was first shown in the exhibition Do Not Destroy which was held in New York in 2017).
Source: The Art Newspaper
Image: Angela Davis meeting Erich Honecker, General Secretary of the Socialist Unity Party of Germany (SED), in 1972 © German Federal Archive (Deutsches Bundesarchiv)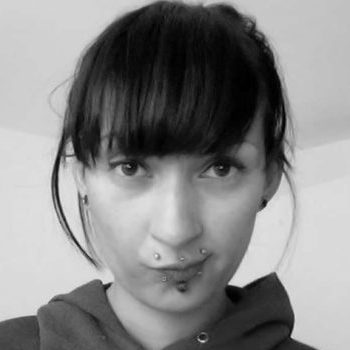 Naila Scargill is the publisher and editor of horror journal Exquisite Terror. Holding a broad editorial background, she has worked with an eclectic variety of content, ranging from film and the counterculture, to political news and finance.