[dropcap style="font-size:100px;color:#992211;"]A[/dropcap]n exhibition of queer art in Brazil that was shut down after conservative complaints reopened this weekend at Rio de Janeiro's private School of Visual Arts of Parque Lage to large crowds.
Queermuseu, which includes works by artists like Lygia Clark and Adriana Varejão, was removed from the Santander Cultural Center in Porto Alegre last year. The show was among a string of incidents of censorship condemned last October in an open letter by Brazilian artists and art professionals, who complained of "the rise of hate, intolerance and violence against freedom of expression in the arts and education" in the country. It was revived thanks to one of the country's biggest crowdfunding campaigns, which raised more than one million reals, or $250,000—far more than the stated goal of $5,600.
Fabio Szwarcwald, the school's director, says that the 5,000 visitors who came to the opening on Saturday and the 3,000 who came the following day also set a record for weekend attendance at the venue. The wait time to enter the show was about an hour and half.
The crowdfunding campaign was started, Szwarcwald says, in response to officials preventing the show from moving to the Museum of Art Rio (Mar), a public institution. "Newspaper reports say it's going to be at the Mar," Marcelo Crivella, Rio de Janeiro's mayor and an Evangelical pastor, said at the time. "Only if it's at the bottom of the mar [sea]."
Szchwarcwald called the mayor's comments "absurd", adding: "We can't allow someone like him to decide what we see or not". He cited the school's history of resistance from its founding during military dictatorship in the 1970s as one of the reasons it was happy to take the show.
Of the 264 works included in the show, only five raised complaints from conservatives. These are Crossing Jesus Christ with the God Shiva (1996) by Fernando Baril, a painting of the Lord with 16 arms; Queer Child by Bia Leite (2013), drawings of children stencilled with words like "transvestite"; two paintings based on childhood photographs self-submitted by LGBT adults; and Interior Scene II by Adriana Varejao (1994) which includes a depiction of a man having sex with a goat.
Gaudencio Fidelis, the show's curator, called the opening a "celebration of democracy and resistance" in face of the "fast growing fundamentalism and fascism" that he says is threatening to topple the country's young and "fragile democracy".
Source: The Art Newspaper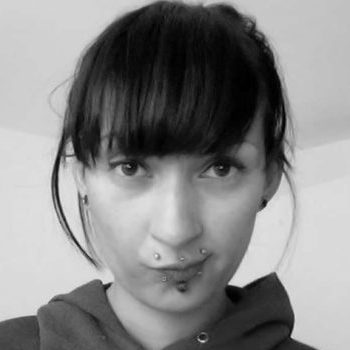 Naila Scargill is the publisher and editor of horror journal Exquisite Terror. Holding a broad editorial background, she has worked with an eclectic variety of content, ranging from film and the counterculture, to political news and finance.