Expressing the inexpressible? When does the sum of the parts make a new whole?
Jhonn Balance rose to prominence in the early 1980s through his genre-breaking band Coil. Coil made their mark exploring altered states of mind and sound consciousness, using instruments that others simply avoided, like the photoelectronic synthesizer (an amazing device that creates sounds from artificially drawn waves) and generally using any and all means to push the boundaries of music, of sound and expression in creating what Balance explicitly referred to as "magikal music".
Cited as a musical influence by Nine Inch Nails, Balance was one of the most influential figures in the industrial music scene. His death was therefore a great blow when in 2004 he fell from a second floor balcony at his home. So eight years later, gathered as part of the South Bank's 2012 Meltdown season, a collection of Jhonn's collaborators came together to celebrate, to mourn and give expression as only they know how, to the life that Balance led, and the work he inspired.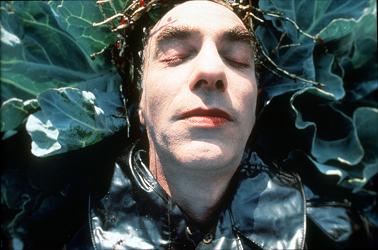 Opening with Derek Jarman's Journey to Avebury the scene was gently set. A super 8 movie. Almost a travel document. A visual diary, a diary which continued throughout the night, for this wasn't a concert of music, but of words, sounds and images, something David Tibet and his new project Myrninerest have made their forte.
One of Balance's great collaborators, Tibet, founder of Psychic TV and Current 93, vents his soul, or perhaps his spleen, in the first live performance of Myrninerest's debut album, "Jhonn", Uttered Babylon. Hallucinatory and harrowing, Tibet's retching voice laments a life he loved, loves, and can't let go of.
a sense of tenderness, of love and mourning with every image
Throughout the performance, images of Jhonn laughing, staring or lying as a child, a teen or adult held me more than I could have imagined. There was a sense of tenderness, of love and mourning with every image. And with every image I was glued to the screen; and while I didn't hear every word, while I missed the meaning of many a line, the more Tibet wailed, the more the instruments clashed, soared and dived, the more I was locked onto the visual diary of a life.
mixing death, sex, mysticism, to a new soundtrack
And the more I felt that Jhonn Balance had certainly had a profound effect on David Tibet, had possibly left him incomplete, and tonight, with friends, he was crying out for wholeness. "The peace and the grease and the murder!" That summed it best. And when he was spent, the images returned, though these were Jarman's once again, mixing death, sex, mysticism, to a new soundtrack composed by the night's performers.
The second of which was Cyclobe. Formed by Stephen Thrower and Ossian Brown, Thrower appeared in several Jarman films, including The Last of England, while Ossian worked with Current 93 and Coil until Balance's death. A rumbling of the depths, a churning of the mind and guts, Cyclobe's offering built on the terror of Tibet, and mixed a tenderness with the clashes.
A short woodwind section turned what sounded like the dial-up screech of the approaching apocalypse into a mid-summer's fete. Meltdown's own curator for 2012, Antony Hegarty from the Johnsons, gave a lyrical stream of sound that, while unintelligible to the mind, made sense to the feeling.
Here was a gathering of men and women who had loved a man, been inspired by him and were sharing their expressions. Coming together, they created a whole. A release? And leaving the Queen Elizabeth Hall I felt something had been shared with me. Something full of love, full of pain, mixed up, confused and very human. Together, they created, and together they had found a new balance. Wounded Galaxies Tap at the Window by Cyclobe and "Jhonn", Uttered Babylon by Myrninerest are available now.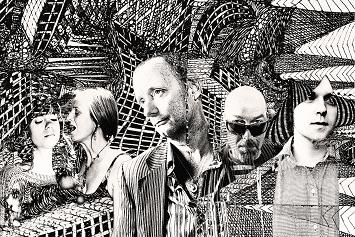 [button link="http://meltdown.southbankcentre.co.uk/2012-antonys-meltdown/" newwindow="yes"] Meltdown festival[/button]

"There are too many Andrew Southerns in the world. I've checked. There's a whole bunch of us. It's kind of annoying. In an over-populated world it's humbling to realise there are multiple versions of you. Maitland, on the other hand, is a name you don't see.
Like any writer, I need to make my mark. So I can sink into the Andrew Southern soup or go the Maitland way. It's a name my ego loves and humility shies away from. I can't sink into the soup. It's not my style. So grandiosity it is. You can call me Andrew, though. Not Andy. There are too many of those too.