[dropcap style="font-size:100px; color:#992211;"]N[/dropcap]
othing much comes out of Merthyr Tydfil these days, not since the decline of the coal and iron works and Julian Macdonald's last bedspread.
So it was perhaps quite surprising when we took a call just before Christmas 2014 alerting us to a band not just playing but also selling out Merthyr's Old Town Hall, Redhouse.
Intrigued, we've been monitoring their progress ever since.
The band, Pretty Vicious, appeared to be attracting an unprecedented amount of public and industry attention, seemingly on the back of very little output. The release of 'Cave Song'and a handful of small gigs have somehow given the four Welsh lads enough jet propulsion to blast them straight to instant stardom with major labels champing at the bit. Just yesterday, they signed to Virgin.
It makes you think there may be something missing in the music industry right now.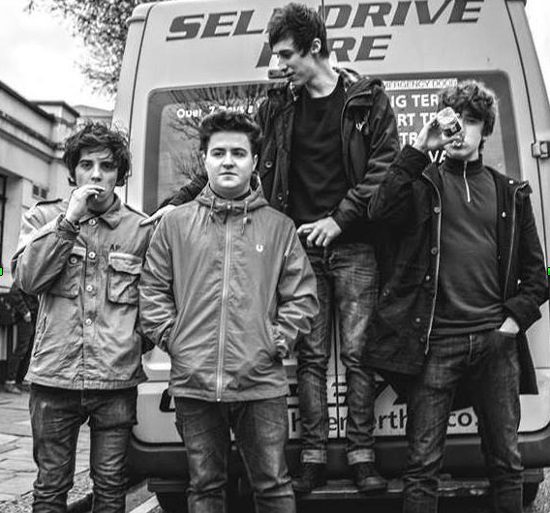 Punk rock? No, punk rock is dead, resting in peace, pushing up daisies, but these boys definitely seem to have the angry young man, rock and roll / punk attitude. The kind of anger, attitude, energy and determination needed if you want to break out of sleepytown South Wales.
So boyo, who are these four disaffected indie teenagers eager to put their hormone-fuelled stain on the music scene? Pretty Vicious are Brad Griffiths (lead vocals, guitar), Tom McCarthy (guitar), Jarvis Morgan (bass) and Elliot Jones (drums).
The obligatory Arctic Monkeys and Libertines comparisons are lazy and aplenty. These lads though, are new, fresh, full of the starry-eyed vibrancy of youth and hopefully all-too-aware of the mistakes that have been made before them.
Pretty Vicious have been tipped for greatness in everything from The Sunday Times to the NME [spits], featured as one of XFM's Great X-Pectations for 2015; selected for the sought-after weekly spot on the Radio 1's BBC Introducing playlist; recorded three songs for Huw Stephens at the BBC's studios in London; have been snapped up for this year's Isle Of Wight Festival; and are also in good company with the likes of Kagoule and The Merrylees at The Great Escape in Brighton in May.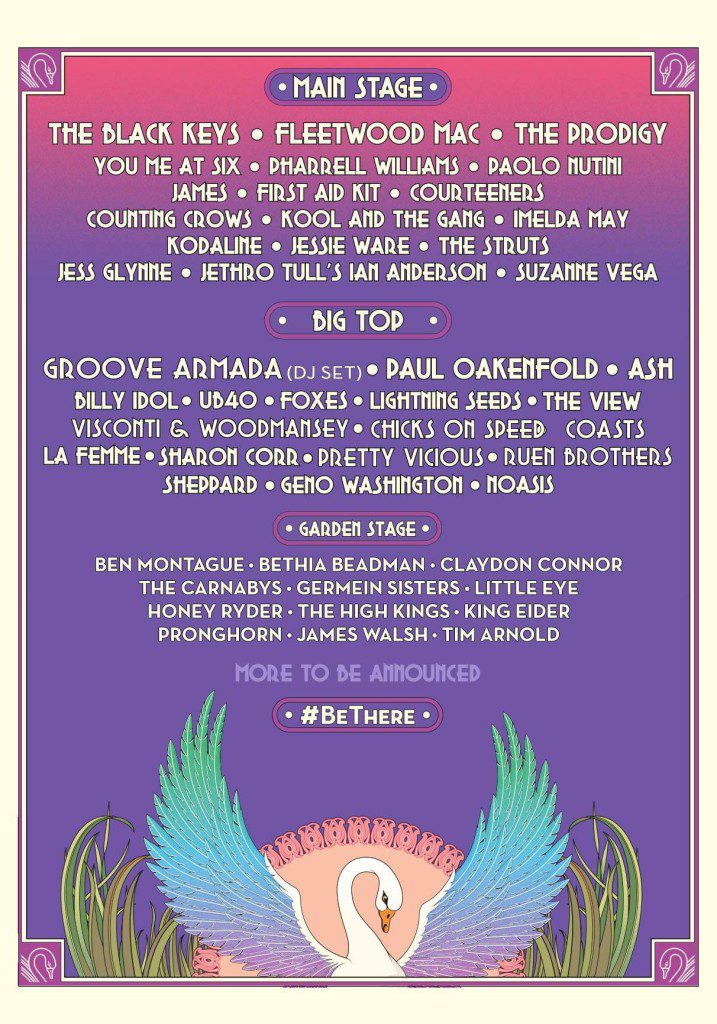 As part of BBC Introducing, the boys will be thrown to the lions to showcase their teenage rage for London at Camden's Roundhouse on 19th of February (already sold out). All this must surely be a huge weight to bear on such youthful shoulders, but one we are sure will be pressed hard and high.
We sincerely hope the boys come out punching. The industry is desperately lacking in young, raw talent and these lads seem to have just the right amount of nitrous injection to send a rocket up the arse of the oh-so-sad and sanitized Simon Cowell generation.

Photographer, published poet, former party animal, body builder, grave robber
to the stars and renowned chainsaw juggler, Carl can often be spotted on his
Harley Davidson pretending to be in Terminator 2. He is also frequently seen in
the press pits of old London town, camera in hand, avoiding being hit by bottles
of wee and crippling his opposition with secret Kung Fu moves.