Next weekend sees the launch of Wanted! Art is Yours, one of the most prestigious and valuable art treasure hunts, at the Grand Palais in Paris. According to the instructions, 'throughout the course of 48 hours, visitors are invited to search for 20 works by 20 artists [represented by Galerie Emmanuel Perrotin] which are concealed in the empty nave of the Grand Palais. The rules are simple: if you find a work in the Grand Palais, you will leave with the work.'
The initiative, which is free of charge, is co-organised by the RMN-Grand Palais cultural body and Perrotin. Artists who have contributed include Elmgreen & Dragset, Takashi Murakami, and Emily Mae Smith. Each session will last 50 minutes maximum; coronavirus precautions will be put in place such as limiting capacity to 500 people per time slot and mandatory facial coverings.
"Do keep in mind that we only had 13 days to organise this. I am hugely grateful to my artists for their commitment and belief in this wild project. This is a rare moment. I love the idea of doing this as a gift to the city of Paris, as a moment of solidarity and joy," Perrotin told The Art Newspaper.
Perrotin says: "Seven years ago, I visited the Grand Palais empty to consider the space for a project with Maurizio Cattelan. During this visit, I happened to ask how much it cost to rent the Grand Palais. Ever since, I have kept this idea in my mind.
"Finally I was able to do The Village with Elmgreen & Dragset in 2016. The artist duo [unveiled] an art fair booth in the empty nave one month before the opening of the Fiac [fair], a project in dialogue with the immensity of the Grand Palais, transforming the booth into a sculptural object. Wanted! is certainly in conversation with that project, and I was very happy that Elmgreen & Dragset agreed to participate in this iteration as well."
Chris Dercon, the president of the RMN-Grand Palais, says in a statement: "I like to visit galleries and art fairs and these visits sometimes remind me of a treasure hunt. They are both physical and intellectual activities. Like many, however, works of art are usually not within my grasp, and I cannot have everything that I see. For this reason, I am even more so saddened by the cancellation of art fairs in 2020. However, here, it is the opposite. With Wanted!, the value of the work depends on the effort made by the visitors."
Wanted! Art is Yours runs from 24 – 25 October at the Grand Palais, Paris.
Source: The Art Newspaper
Image: Grand Palais in Paris. Courtesy of Galerie Emmanuel Perrotin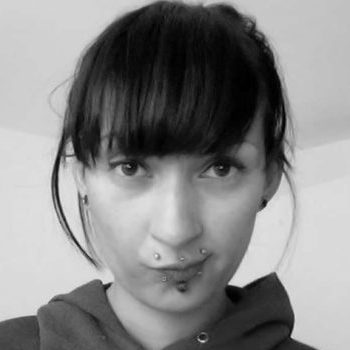 Naila Scargill is the publisher and editor of horror journal Exquisite Terror. Holding a broad editorial background, she has worked with an eclectic variety of content, ranging from film and the counterculture, to political news and finance.