[dropcap style="font-size:100px; color:#992211;"]T[/dropcap]hat most hardy annual – Pre-Autumn Fashion Tension – has been playing merry hell with my subconscious for too long.
Somewhere down there is an abiding need to see blank-faced models throwing unnatural poses while wearing ornate and bizarre creations. Brit Fashion week has arrived just in the nick of time.
Down at the bottom of my pile of invitations from Hamnet, Paul Smith et al I discover an intriguing mash-up at the Orbital Comics shop in London's Covent Garden to be held on the weekend before the main event.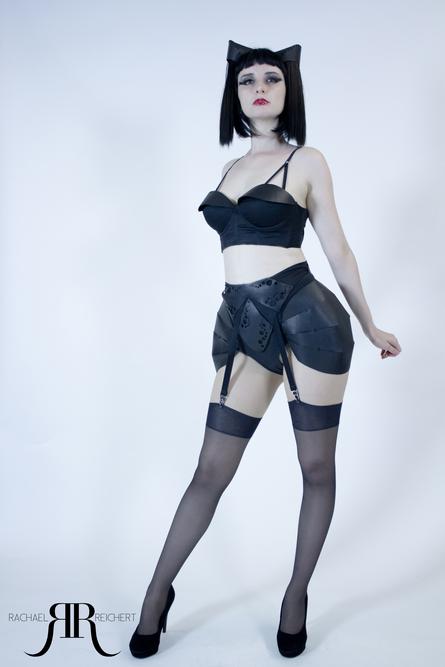 Miss Rachael Reichert presents CyBelle Horizon: a comic book, a video and a catwalk show all surrounded by vintage issues of American comic books.
It could, and perhaps should, have been a total disaster (as all internet trolls are aware; criticism is much easier to write than praise), but darlings… I felt as though I had died, gone to heaven, reversed back down the endless stairway and danced a merry jig with the devil himself.
SHOCK: a tiny girl from Ithaca in the state of New York has the talent and imagination to single-handedly take on and simultaneously subvert the might of the fashion biz with beautiful sculptural pieces made from carbon fibre and occasional LED lighting.  Clothes designers at the top level are assisted by an able team of cutters and seamstresses who often build the garments from little more than a simple sketch. Reichert's collection is entirely hand made.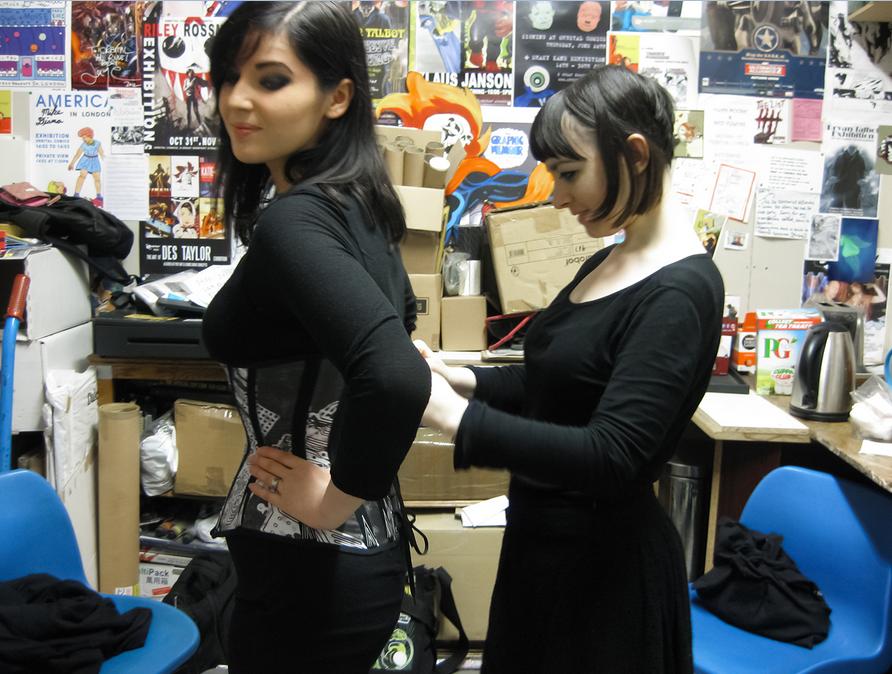 HORROR: her elegantly deranged presentation of said items both mocks and reveres the abiding tropes of our most dearly loved corporate entities. Check out her logo (which would not be out of place on a mass-market perfume). The accompanying comic book (technically a Fumeti which arranges posed photos in panels with text overlays) and video both share the same liberating narrative which involves sexy girls, a strange robot and a discreet amount of blood.
EXPENSE: beware; these clothes are not cheap but then, who can put a price on desire?
GIRLS (you may prefer the term women): buy the hyper-sexual corsetry and thrill your swains.
BOYS: treat that special friend, put them in a darkened room, play some hammering disco and watch the LEDs on their asymmetrical garments flash in time to the downbeat.
Dazed and confused after the show I staggered out into the Soho streets for an overpriced hamburger in a trendy new joint, presumably designed to resemble a Young Offenders' Institution. Back down to earth with a bump!
I will probably drink better champagne this week and will most certainly eat better canapés, but my interior eye will still be gazing fondly at the CyBelle Horizon.
[button link="http://rachaelreichert.com/" newwindow="yes"] Rachael Reichert[/button]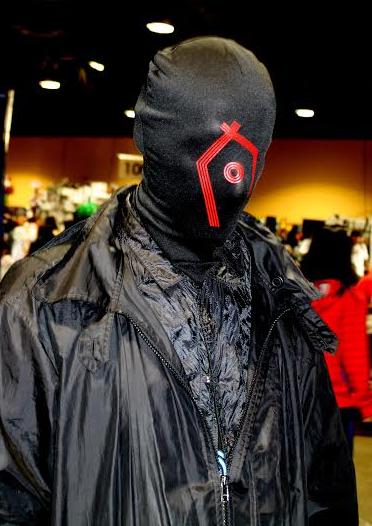 Having completed principal photography on phase one of the Sharks revival SWP is now preparing to edit the One Last Thrill feature documentary. Sharks themselves are 'dropping a big one' by releasing a double album Dark Beatles/White Temptations in April 2018.
In his spare time the author kayaks the muddy river Ouse and walks the South Downs which gently enfold his home town of Lewes.