[dropcap style="font-size:100px; color:#992211;"]I[/dropcap]n every genre of music, there are some bands who just blow you away with their sheer proficiency and talent.
In the world of Death Metal, this list is rather extensive and at times it can be hard to single out just one band as being influential in the grand scheme of things. Cynic brought progressive elements and fusion sounds with their approach, Obituary brought us the poundingly heavy groove and Death… Well, do I really have to elaborate?
This brings us round to Origin. The technical death metal titans (originally) from Topeka, Kansas, formed in 1998 and garnered attention with near enough immediate effect with their E.P A Coming Into Existence. From htere on, the following decade saw some fine releases, with 2008's Antithesis recieving praise across the metal world. After this, things got a little bumpy, especially with 2014's Omnipresent which was rather underwhelming for a band of Origin's stature and talents. Now, three years on, we arrive at Unparalelled Universe. Prepare for a technical death metal assault!
Opening up with "Infinitesimal To The Infinite", there are only two words which adequately sum up the song: HOLY SHIT!
The sheer pace of the track alone is enough to make you simply sit there in amazement. Barrages of blastbeat drums, thundering tones and insanely fast riffs and lead fills hit hard and without mercy. It comes across as rather entropic in nature, but to make something as chaotic and wild as this whilst remaining in total control of the musical beast is simply a testament to the ability of the band.
The ferocity of the delivery isn't something you can easily brush off, even the most hardened and seasoned fans of death metal will be blown away by it. The shocking fact that this track is under 2:30 in length just compounds the fact that Origin are not to be taken lightly, and this release is certainly a wake up call for any who write them off.
"Accident And Error" continues the rapidfire intensity. The scathing vocal assault of powerful roars and piercing screams combines wonderfully with the crushingly brutal instrument work. The track hits like a sledgehammer to the sternum! A rhythmic component pulls like a turbulent undercurrent to the maelstrom of technical death metal riffs which churn above it, driven on by the twisting and blasting of the bass and drums and, just looking at it from a musician's point of view, there is an extremely efficient and optimal use of musical space being used and displayed. No moment is wasted, everything links together perfectly and the precision of the delivery and timing is simply phenomenal!
The intensity continues, never really taking a break as the album charges on. "Cascading Failures" has some impressive guitar and bass moments. Halfway through, the entire track shifts on its head, adopting a polyrhythmic groove which is augmented by the looping feel  of the music.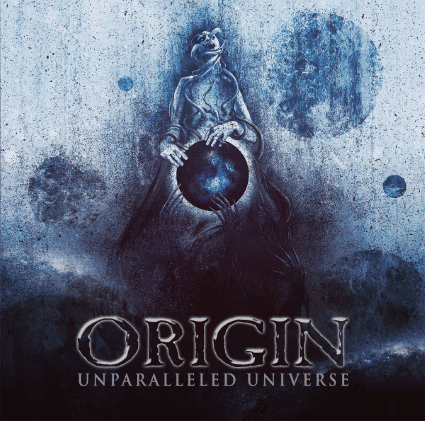 "Mithridatic" is the musical embodiment of the word 'Clusterfuck'! The chaotic storm of blisteringly paced riffs and drum blasts takes no prisoners, and before you even realise what is going on, the polyrhythmic shifts kick in and it has an eerie resemblence to the mighty Meshuggah… before the pattern of chaos and shifting grooves repeats, driven on and punctuated by insane blastbeats and chaotic lead fills. In all, it is a real headbanger of a track and guarenteed to turn the crowd into a chaotic mess of bodies smashing against each other.
The business end of the release just keeps this intensity up. "Truthslayer" is a rapidfire assault of musical malevolence which crushes all in its path. "Invarience Under Transformation" slows things down but retains the intensity and ferrocity with its sledgehammer riffs and tonal brutality. "Dajjal" has a violent explosion of chaotic intensity with an almost grindcore pulse and this only intensifies in the following track "Burden Of Prescience".
The masterpiece of this release though is the nine minute epic "Unequivocal" which is simply magnificent. The blistering drums, dark toned riffs and thundering bass deliver on all fronts, going from heavy grooves to flat out buzzing riff intensity and the melodic aspects of the song go from the angular intensity you expect from some brutal-technical death metal, to hauntingly melodic (in an evil way). Closing track, "Revolucion", sadly comes as a bit of an anti-climax. It's got the typical death metal groove elements along with the frantic moments, but it just seems lacking in places, as if it was just tagged in to fill up space.
Ultimately, Unparalelled Universe is a fine display of technical death metal. The intensity on display in the music is hard to believe as it simply overwhelms you with its speed, precision and ferocity. Listen, try to take it all in, and maybe you'll see why this band are… unparalleled by their contemporaries.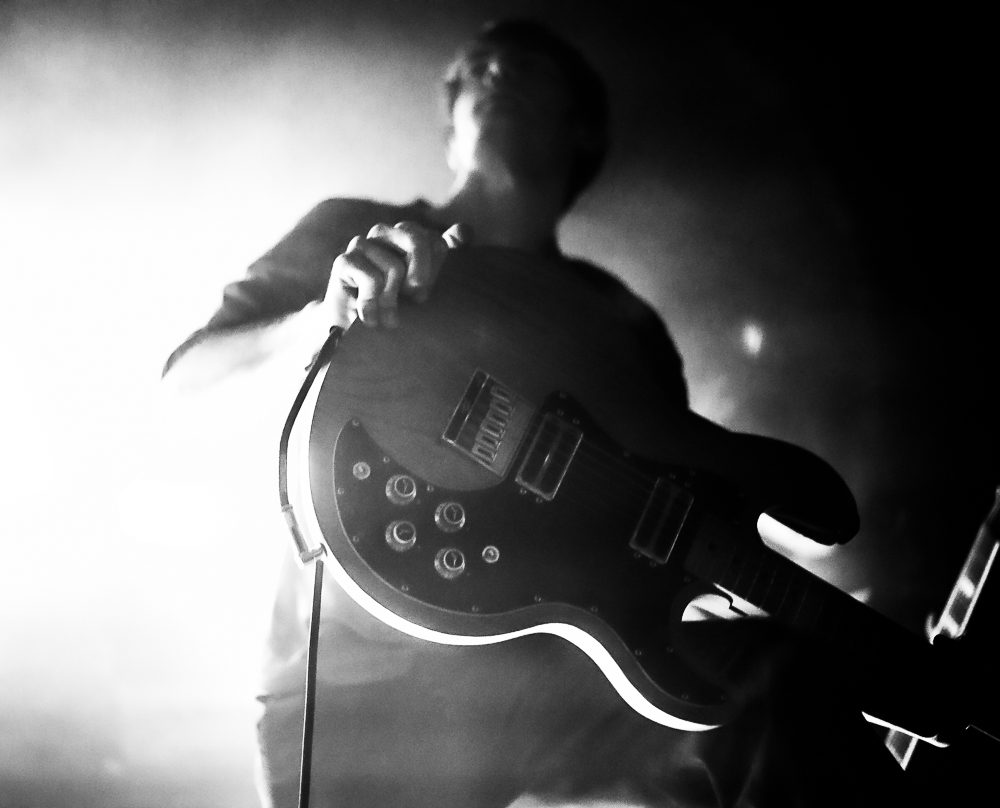 Born in the 80s, grew up with the 90s and confused by the millennial generation, I am Peter, more commonly known as Fraggle (long story, don't ask, details are a little hazy!)
With a degree in biochemistry, an ever growing guitar collection and a job handling medication, things are far different to how I expected them to have turned out, but the one thing which hasn't changed is how important music is in my life—it is one of my main passions, be it playing it, listening to it or attending it and experiencing it in the live setting (the way it is meant to be).
Blessed with a 'proper punk/metal spirit' (quote from Kailas), you will often encounter me at gigs or festivals with a beer firmly clutched in one hand and shirt in the other… Or these days, a pen and notepad too, maybe a camera if needed.