[dropcap style="font-size:100px;color:#992211;"]H[/dropcap]

ayward Gallery Touring and Drawing Room, London, present Not Without My Ghosts: The Artist As Medium, a major exhibition of artists and works inspired by mediumistic methodologies and their deep cultural history.

Bringing together more than 30 international artists from the 19th century to the present day, the exhibition explores the changing historical and aesthetic terms of artistic engagement with mediumship, from perceived spiritual inspiration and creation during séances and trances, to practices of automatism, channelling, and paranormal investigation, whilst also considering clairvoyant practices in relation to the history of feminism.

Not Without My Ghosts takes as its starting point the visionary work of William Blake and the largely forgotten Victorian spirit artists Georgiana Houghton, Anna Mary Howitt and Barbara Honywood, whose work based on experiences and communication with the world of the spirits was strikingly at odds with prevailing traditions of artistic expression. The exhibition progresses onto Surrealist experiments with automatism, and moves through the 20th century where work by artists Austin Osman Spare, Ithell Colquhoun and Cameron draws on techniques of automatism combined with an interest in ritualised forms of occultism.

Concluding with works from artists such as Suzanne Treister, Bonnie Camplin, Lea Porsager and Louise Despont, Not Without My Ghosts demonstrates how contemporary artists are using the power of the unseen and the ghostly to explore the radical ambiguities of the world around them.

Not Without My Ghosts: The Artist As Medium runs at Drawing Room, London, from 26 March – 14 June, then tours to Blackpool, Sheffield and Swansea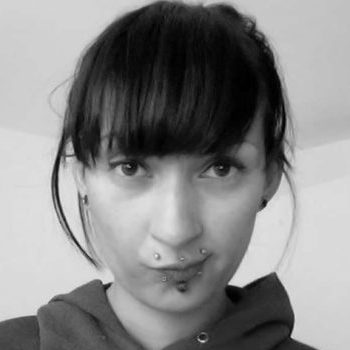 Naila Scargill is the publisher and editor of horror journal Exquisite Terror. Holding a broad editorial background, she has worked with an eclectic variety of content, ranging from film and the counterculture, to political news and finance.