[dropcap style="font-size:100px; color:#992211;"]L[/dropcap]
ooking forward to the first proper metal of 2015, the line up of Shvpes, All Hail the Yeti and the incomparable 36 Crazyfists was looking quite pleasing.
But wait… it was bound to happen. Typically, when things look like they're picking up, it all goes downhill. It didn't take more than a few seconds of Shvpes frontman Griffin Dickinson (who sadly bore no resemblance either to a real Griffin or to gravy-coated sex god David Dickinson) jumping about for our lenses to droop and our heads to shake with bitter disappointment.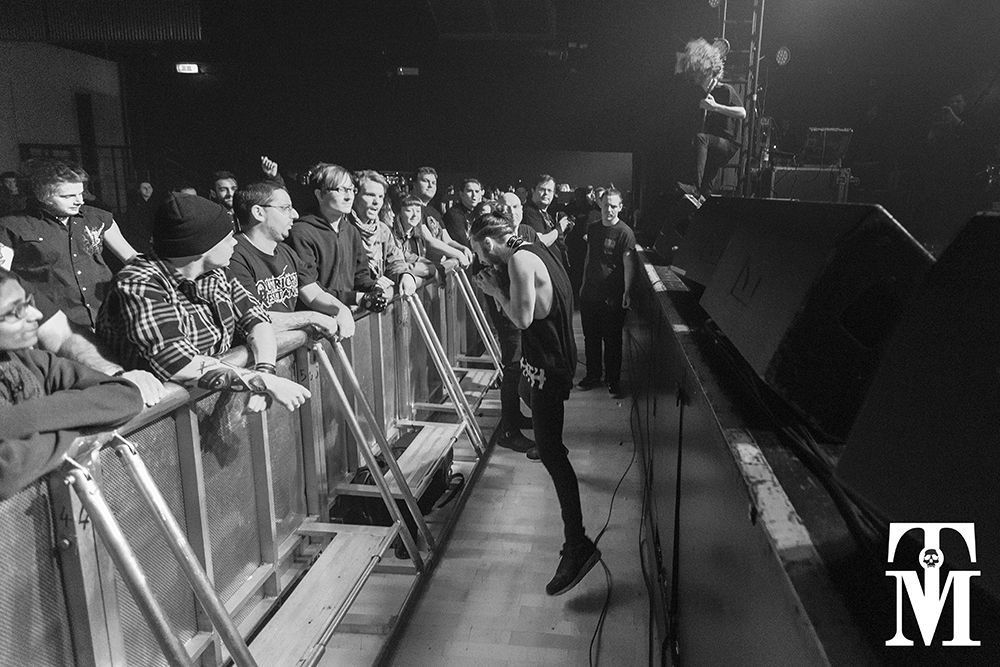 It had become very clear to all that The Electric Ballroom had rehired the half-blind dyspraxia-suffering lighting engineer once more. We imagined him grabbing wildly at knobs and stumbling onto faders as the backlights came up and down in no fathomable pattern. We glanced at each other in the pit and just shrugged. We pretended to take some frames but we all knew we were shooting in the dark.
There was a time when bands used to be well-lit, when they wanted to be seen, wasn't there? Hey ho, these things are sent to try us. At least they could be heard. Shvpes rattled the stack good and proper with Dickinson belting out some explosive vocals and literally taking the fight to the crowd with some death defying stage diving antics. Frankly we were surprised that Health and Safety weren't called.
The audience looked like they were shitting it and parted like the Red Sea to let Griffin do his thing.
Not really death-defying as such, but California-based All Hail the Yeti took the middle slot with Connor Garritty soaking up the audience love and the Satanic backing track in a crucifix pose. OK, you had to shine a torch to see it but that's what happened, honest. On bass was the pointy bearded Charles I who had surely clawed his way out of the grave to join a whiskey-drinking biker gang having vowed to take his revenge on strait-laced Roundheads.
Wielding the mic was the psychopathic evil lumberjack from the woods dragging us back to the hell from which the rest of the band had risen. All Hail the Yeti filled the night of darkness with their unmistakable mix of melody, harmonies and shuddering vocal. This wasn't just the roar of your average devil worshipping metal band, this was a melodic and harmonious devil worshipping metal band.
36 Crazyfists took the crowd to higher heights and the show to a new dimension, albeit a dark one. They made it quite clear they are a big monitor step ahead of the rest. A tad more polished, a smidgen less frayed around the edges and an incy wincy bit tighter. Actually, a lot more polished than the first two up, to be honest.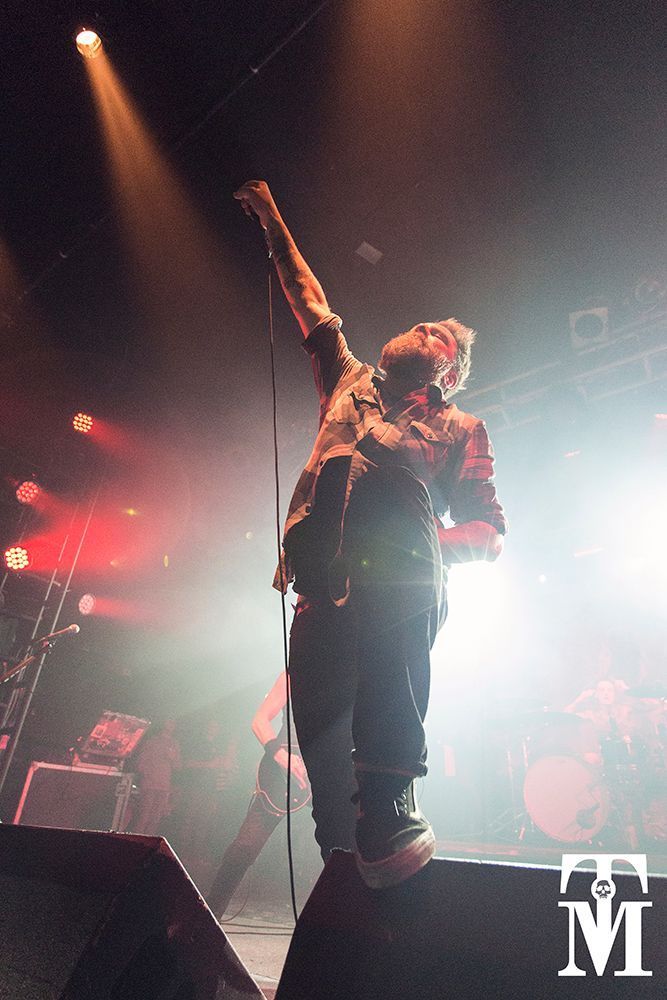 Tighter and more polished they should be, as these Jackie Chan-loving metalcore Alaskans have been hitting it in various guises since 1994. With the new album a cathartic cry from vocalist Brock Lindow, following the death of his mother, grief never sounded more powerful yet so moshable.
Shvpes implored the crowd to come closer and begged them to start a mosh pit, All Hail the Yeti took their limbs from under them with a black magic spell drawing them nearer, but 36 Crazyfists needed no pleading nor voodoo, but only tight riffs and impassioned howls to send the audience into a frenzy.
Photos by Carl Byron Batson. Not to be reproduced without express prior permission.

Photographer, published poet, former party animal, body builder, grave robber
to the stars and renowned chainsaw juggler, Carl can often be spotted on his
Harley Davidson pretending to be in Terminator 2. He is also frequently seen in
the press pits of old London town, camera in hand, avoiding being hit by bottles
of wee and crippling his opposition with secret Kung Fu moves.