[dropcap style="font-size:100px;color:#992211;"]T[/dropcap]he Neo Futurist Collective are a group of creatives who came together in 2008 sometimes known as, 'The Skinny Vintage Investment Corporation' Their activities often coordinated by Joseph Young (founder) They follow in the controversial foot steps of the original Marinetti who travelled the world promoting Futurism which involved collaborative performances, political style rallies, speeches and of course gallery shows of works.
"The Skinny Vintage Investment Corporation is a fictional construct created as part of The Ballad of Skinny Lattes and Vintage Clothing – a six movement "noise opera" by artist, Joseph Young AKA Giuseppe Marinetti," SVI website view here.
This group does not tend towards painterly representation but concentrates on the public displays and interventions described above, evidence of the work is often available in video recordings. There is a self conscious sense of triumphalism again emulating Marinetti but with a greater dose of irony. The group are tasked this summer with intervening in the Estorick's collection of futurist works which must be a career highpoint for artists in the group we can only hope that their works live up to the challenge posed by the paintings and sculptures.
"In the beginning, a group of artists was invited to collaborate in the making of a collaborative piece of work with a simple goal – the transformation of urban noise, inspired by futurist artist Luigi Russolo's Art of Noises manifesto. Russolo had created a series of "noise networks" or symphonies for his mechanical intonarumori (noise makers) back in 1914, and in so doing he had influenced the entire course of 20th century music," Joseph Young, Artistic Director (2014) watch video here.
The Estorick Collection of Modern Italian Art is internationally renowned for its core of Futurist works. It comprises some 120 paintings, drawings, watercolours, prints and sculptures by many of the most prominent Italian artists of the modernist era. Since opening in 1998, the Estorick has established a reputation and gained critical acclaim as a key venue for bringing Italian art to the British public.
______________________________________________________
This summer, the Estorick Collection continues its series of interventions by contemporary artists with its most ambitious project to date : Make Futurism Great Again (#MFGA). It presents the full repertoire of the radical Neo Futurist Collective (AKA Joseph Young) which celebrates urban noise in all its visual and aural forms. Inspired by the Milan Futurists and the Art of Noises manifesto (1913), as well the poetics of the Dada movement, this 10-year art experiment culminates – and ends – this year. Make Futurism Great Again runs from 18 July until 21 October 2018.
Using sound art, installation, archive material and performances, Neo Futurist Collective will be occupying the four permanent collection rooms at the Estorick, alongside its world class collection of modern Italian art. Visitors will be able to access illuminating background information and stories about each object on display via the Smartify app – available on smartphones and on tablets available at the museum. Objects will include an antique bottle containing a mysterious violet liquid ('The Essence of Neo Futurism'), props from performances, manifestos, costumes, documentary photos and sound installations with listening stations.
Neo Futurist Collective asks: "What is the future for Futurism in an age of ecological apocalypse, the continuing fallout of global financial meltdown and the start of a new Cold War that has cyber terrorism and fake news as its main weapons? Can Art Save the World?"
Accompanying the project will be a number of new artistic commissions, exploring the legacy of Italian Futurism in the 21st century through sound and text. Speak Up! , the Collective's community engagement programme, documents 'moments of everyday protest' in partnership with Age UK, The Stewart Low Trust and Claremont Project.
#MFGA concludes on 16 October with a special performance salon The Final Noise , in which visitors will witness the destruction of an artistic collective. The display continues until 21 October.
About Neo Futurist Collective Founded in late 2007 by artist Joseph Young (AKA conceptual politician Giuseppe Marinetti), the Collective is a group of arch-modernists; they are united in the hope of a positive future where technology, art and humanity will unite to overcome pessimism, despondency and futile utopianism in all its spurious forms. Neo Futurist Collective has exhibited and performed across the UK and internationally, in Berlin and at the Seoul Museum of Art. In 2008, in New York City, it documented the collapse of Lehmann Brothers during a performance residency on Wall St, titled (Re)Awakening of a City , as part of the Conflux Festival. 2013 saw a national tour of The Ballad of Skinny Lattes & Vintage Clothing, a project about artists and gentrification, culminating in a performance at the Estorick Collection. In 2015, it presented A People's M anifesto at the House of Commons in advance of the 2015 General Election. Neo Futurist Collective is produced by Harry Ross & Helen Scarlett O'Neill of Surrealist Taxi. For more information see: www.neofuturistcollective.com
Listings Information Estorick Collection, 39a Canonbury Square, London N1 2AN T: +44 (0)20 7704 9522 E: curator@estorickcollection.com www.estorickcollection.com Twitter: @Estorick #MFGA Instagram: @estorickcollection #MFGA Facebook: estorickcollection #MFGA
Opening Hours Wednesdays – Saturdays 11.00-18.00, Sundays 12.00-17.00 Closed Mondays & Tuesdays Admission: £6.50, Concs £4.50. Includes entry to exhibitions ( The Art of Campari , 4 July – 16 September) and permanent collection. Transport: Tube/Rail: Highbury & Islington (Victoria Line / London Overground / Great Northern); Essex Road (Great Northern)
The Estorick Collection Press Release. 
______________________________________________________
Header Image, The Shoreditch Riots video watch here.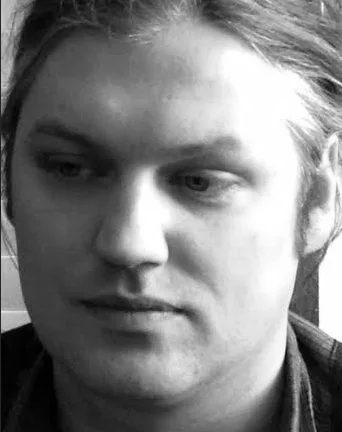 Michael Eden is an artist and researcher working in London and the south east, his artistic practice is concentrated on painting and he divides his time between this and lecturing in art history and contextual studies.