[dropcap style="font-size:100px;color:#992211;"]D[/dropcap]onald Trump arrives in Britain on Thursday, given the recent hardening over trade, his position on race (Charlottesville, The Wall) and his history of abusive or inappropriate behaviour towards woman and people with disabilities, not to mention the emotive reports of children ripped away from their parents at the American boarders, due to his policies; its no surprise that his presence has excited critics and inspired organised protest,
"The US president will meet the Queen at Windsor Castle and the prime minister, Theresa May, at Chequers, her country estate in Buckinghamshire, but precise details of Mr Trump and his wife Melania's movements are scarce for security reasons," Joe Sommerlad 2018
The president has inspired much deserved vitriol and anger, but the baby blimp that is due to fly over London may be a step too far; not because it aims to critique a powerful figure but because its grotesque form and the lame easy laughs it is intended to provoke trivialise the serious machinations of power. Having explored Trumps lack of dignified behaviour in a suite of essays: President Trump, Napoleon and The Eclipse of Dignity, The Ivory Tower, Trump, and the Eclipse of Dignity, and Sympathy/Empathy: The Very Air That Evil Breathes, Its only fair and as explored in those articles its essential to hold ourselves to higher standards,
"Protests are being held there too in anticipation – in Glasgow on Friday and Edinburgh on Saturday, where organisers are promising "a carnival of resistance", with anti-Trump fairground-style games promised among the attractions," Joe Sommerlad 2018
This kind of pantomime is the world Trump comes from and his time on the celebrity circuit and reality television have taught him well how to use such clumsy attacks to boost his support and create greater division, twitter comments have very successful on this front.
There is also a simple question of why this kind of satire has been opted for? its fun, in the lamest possible way, its immature and its sadly a reflection of a world that spawned Trump. Its not appropriate to mock a mans hair loss, skin tone, or lack of overall fitness that's none of our business and isn't really relevant to the awful things that we are supposed to care about. What it is, is easy and it makes simple folk feel their doing their bit, sigh.
The Roast of Donald Trump was frequently repeated in the run up to his election as president and not only did this event in its original form do nothing to upset his public image I would claim that his easy manner and voluntary attendance only made him more popular. Watch it and witness the impotence of satire in the face of a post modern Teflon clown.
You may laugh at the baby blimp but really it stands more for us than it does for him, grow up and represent something better you fools.
____________________________________________________
A giant balloon dubbed "Trump baby" has been given the green light to fly near parliament during the president's UK visit.
London mayor Sadiq Khan's Greater London Authority has approved a request for the flight after thousands signed a petition and a crowdfunding campaign raised more than £16,000 to get the six-metre inflatable off the ground.
Strict rules are in place for the flight from Parliament Square Gardens, with the balloon being tethered to the ground and restricted from floating higher than 30m (98ft).
It will fly between 9.30am and 11.30am on Friday 13 July – coinciding with the president's visit to the UK and a "Stop Trump" march in central London.
A spokesperson for the Mayor of London said: "The Mayor supports the right to peaceful protest and understands that this can take many different forms.
Bethany Minelle, read the article here.
____________________________________________________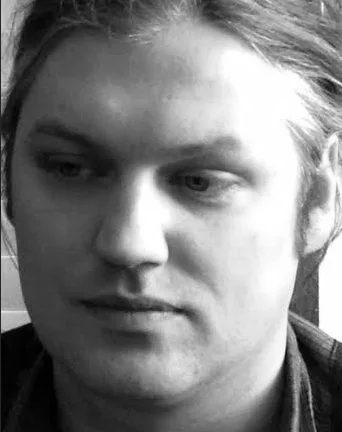 Michael Eden is an artist and researcher working in London and the south east, his artistic practice is concentrated on painting and he divides his time between this and lecturing in art history and contextual studies.