[dropcap style="font-size:100px; color:#992211;"]V[/dropcap]iewing Louie Metz's paintings, it's hard not to think of author Douglas Coupland.
Never one to take himself too seriously, Coupland isn't only a writer willing to laugh at himself, but he allows his readers the opportunity to laugh at human nature and even themselves. While there's no denying that the content of his work has the tendency to elicit deep if not existential musings among his readers, the fact that his prose remains refreshingly accessible is why I have such an appreciation for his writing.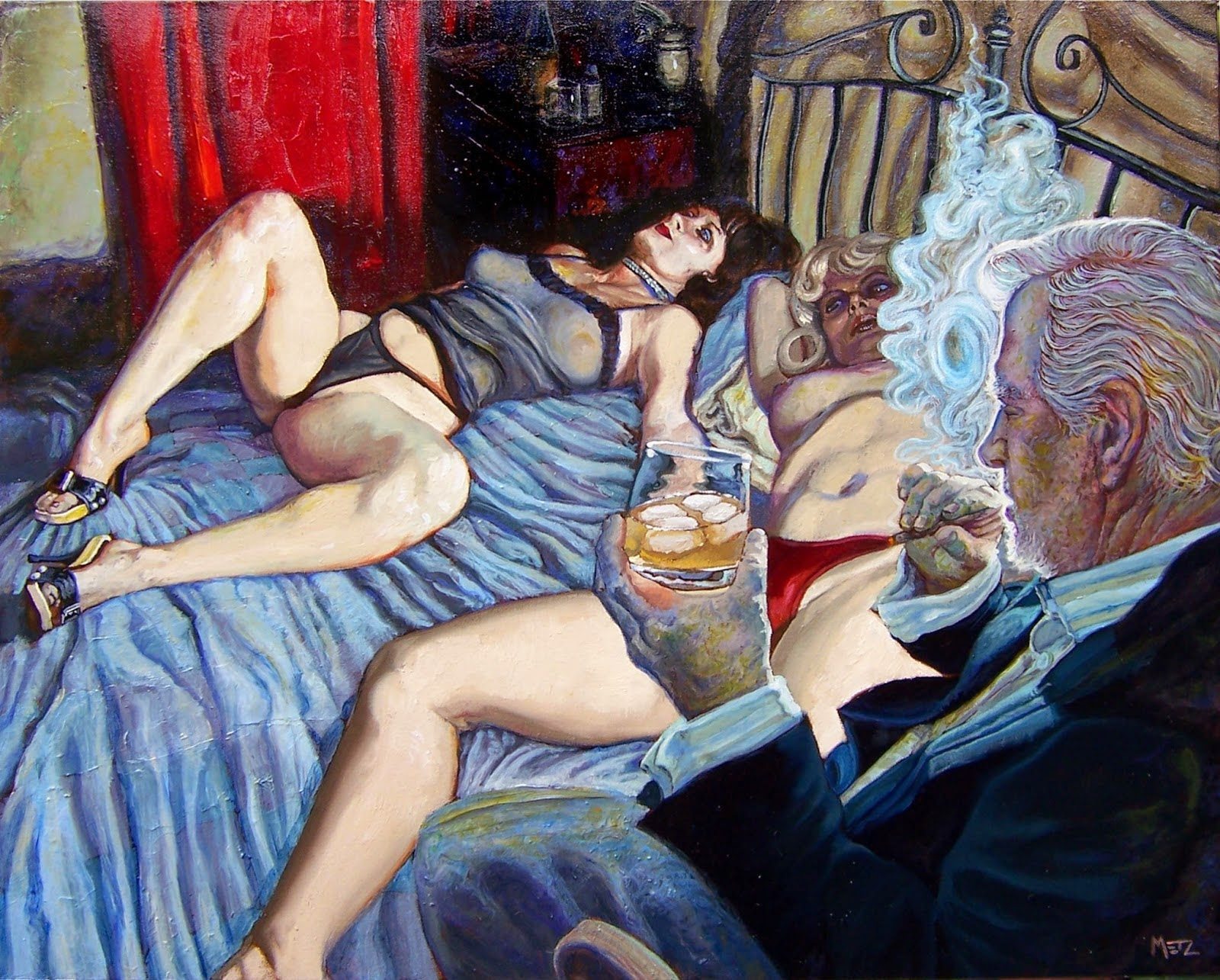 Coupland achieves this in part through his subtle yet effective use of irony. Take, for example, his character Karen in Girlfriend in a Coma. After a seventeen-year nap, she, who upon waking, is the one (of all people) to point out that her now thirty-something-year-old friends "seem at best insular and without a central core."
Like Coupland, painter Louie Metz uses a subtle edge of irony to approach topics that can't help but to poke at our souls. In my experience, in the twenty so years that I've been familiar with Metz as an artist, I've never once been able to glance past his works. Rather, his amazingly detailed and incandescent figurative oil paintings have always possessed the power to lure me in to examine the various constituents that comprise each of his compositions.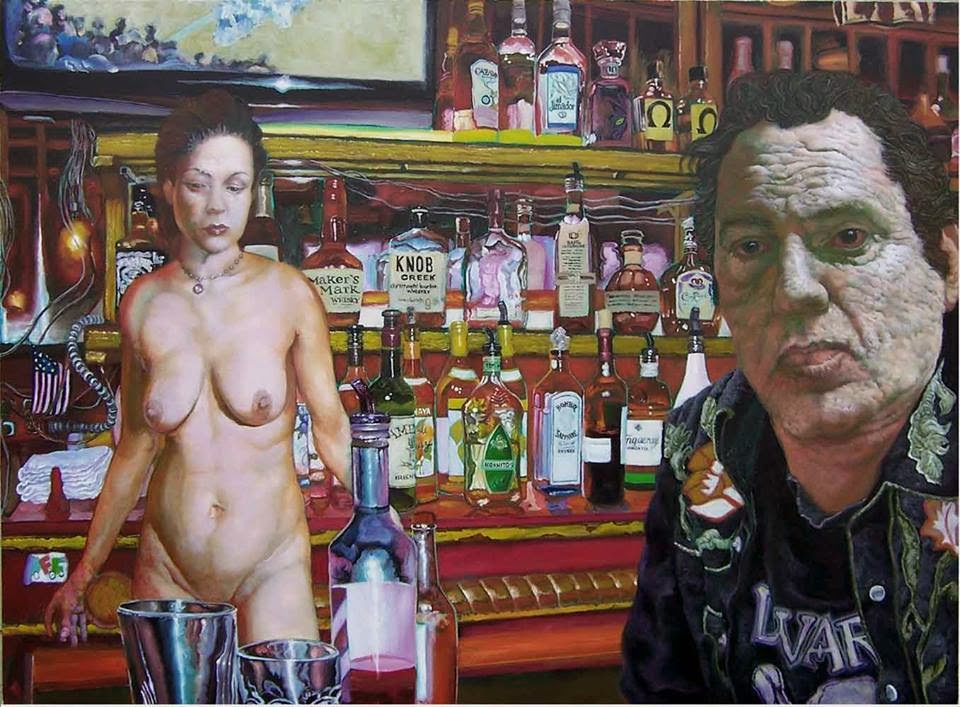 Among his scantily clad figures whose blank stares emit an aura of disillusionment are various signifiers that offer insight. Bottles of alcohol, smoldering cigarettes, and unmade beds, for example, are just a few of the recurring fixtures in his works that provoke us to consider just how often the search for purposed meaning ends in the consumption of external means.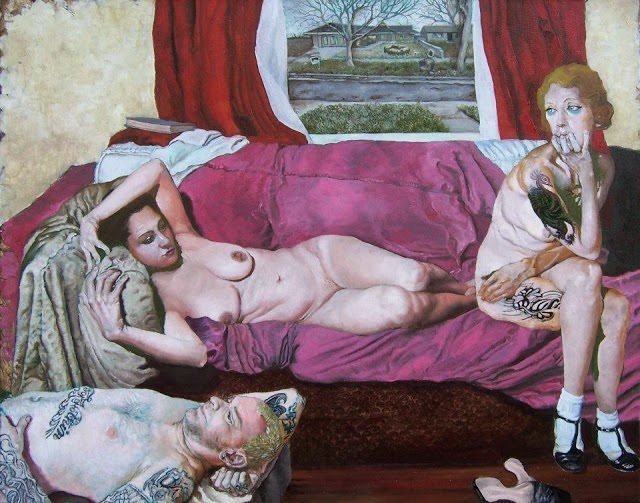 Metz is just as talented an illustrator as he is an painter, which you can witness by visiting his Flickr Page where he posts updates regularly.