[dropcap style="font-size:100px; color:#992211;"]P[/dropcap]itching itself as a satirical black comedy, Lost in Karastan ultimately falls flat.
Despite signposting its intentions, digs at the vanity of filmmaking and dictatorship don't quite deliver, while there's a self-knowing here that slaps itself on the back with hollow enthusiasm — surprising, from acclaimed co-writer Paweł Pawlikowski. Nevertheless, director (and co-writer) Ben Hopkins' decision to play its comedy straight with some subtle timing makes it worth a watch, if a frustrating one.
There is no time wasted in establishing raison d'être: Emil Forester, a once-successful filmmaker suffering severe writer's block, receives an out-of-the-blue invite to a film festival in the Middle East.
With a cynical Eastern European cleaner who nags at him like a scolding mother (and accepts payment in "Cash! Only cash!") and the love of his life: Wolfgang (his dog), he's a character we're invited to laugh at. From here, we're straight to Karastan, with a predictable precursor of corruption at the airport. It's a cheap laugh, playing on the assumption that we'll be amused at the notion of a corrupt Middle East, but feels slightly ham-fisted in its bluntness and is possibly even offensive. Subtle-as-a-sledgehammer class politics also make a play, with hostile locals described by the festival director as "retard people". It's all just too obvious.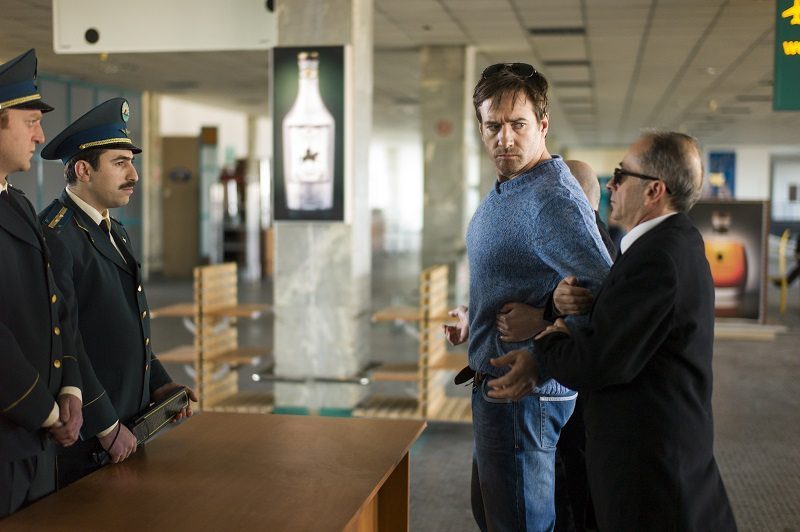 For less abrasive comedy, however, the film fares reasonably well; Emil's underlying conceit emerges with a good pace, and the haphazardness of his desert film set amplifies the absurdity of his situation — being a pawn in the dictatorship's thirst for publicity and implications of greatness. This could be seen as a wry take on the ISIS propaganda machine, but is more likely accidental.
There is no faulting the cast. Lead Matthew Macfadyen brings a believable combination of bemusement and disconnection, the latter complementing Emil's depressive frustrations well. Richard van Weyden is enjoyable as Karastan's cuddly dictator and manages a tricky earnestness that brings some welcome comedic subtlety to his over-the-top dialogue. The unfortunate consequence of these sincere performances is that they highlight an underdeveloped script. Further underlining this is Noah Taylor, his perpetually drunk Hollywood star a cliché role that adds nothing; in fact the actor's vibrancy is a sharp contrast to an act two dwindling in energy, while MyAnna Buring as a mysterious rebel almost appears visibly bored.
All in, Lost in Karastan is a slightly infuriating missed opportunity, albeit with some charm.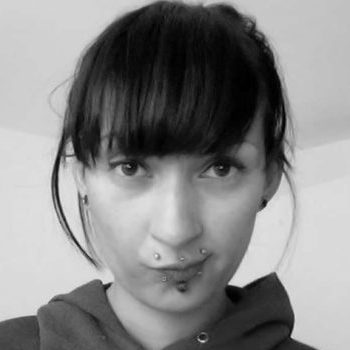 Naila Scargill is the publisher and editor of horror journal Exquisite Terror. Holding a broad editorial background, she has worked with an eclectic variety of content, ranging from film and the counterculture, to political news and finance.