Two Gallants, who hail from sunny San Francisco but take their name from a short story in Dubliners by James Joyce, lack the laid-back attitude of the former but have an abundance of the intensity of the latter.
Guitarist and vocalist Adam Stephens with his unkempt gingery hair and beard, has the appearance of a romantic Celtic anti-hero. The strings of his guitar are untrimmed and jut out from the pegs as he swings himself and it around and contorts his mouth towards the microphone.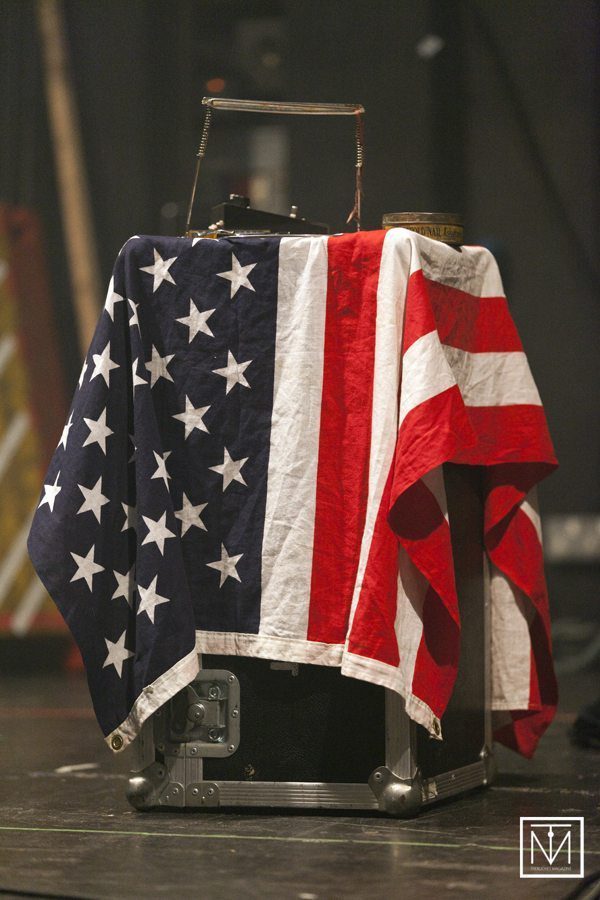 Thankfully there are no flouncy over-elaborate egotistical solos; instead there are power chords roughly strummed and delicately picked. Drummer Tyson Vogel plays with passionate enthusiasm but also displays a high degree of technical skill, adding a backbone to the heavy guitar. The reverberating tone from his tom drums more than compensates for the lack of a bassist.
Whilst there is an element of lo-fi indie about them, the overriding sound is one of hard rock folk – guitar and drums played with a violent abandon that fills every nook and cranny in the Ballroom melting into the lilt of a sea shanty or the urgent playing of Adam's harmonica that gives you a need to dance on the tables and swig ale from a flagon.
Despite each appearing to be in a world of their own; dealing with their own demons and oblivious of each other, the rhythms are tight and the occasional glance between them seals their bond. They are quite possibly the best two-piece since the White Stripes.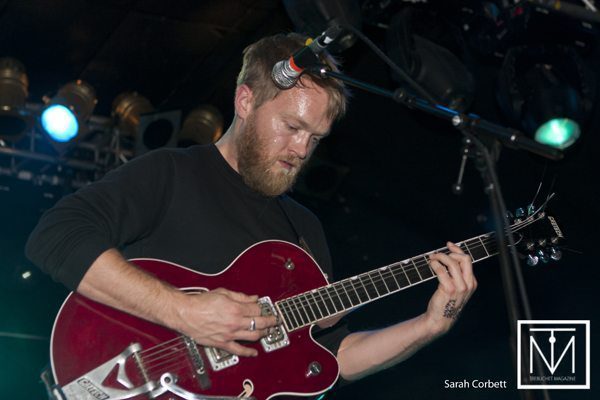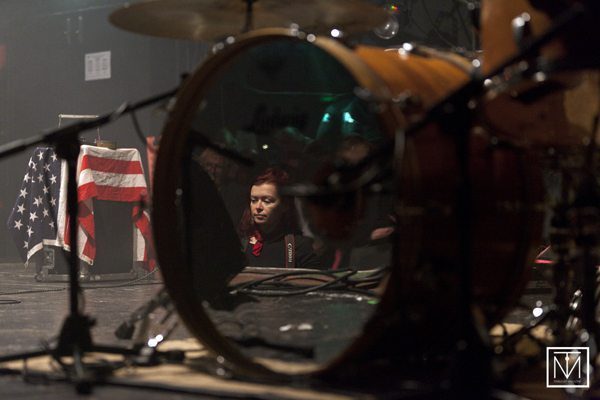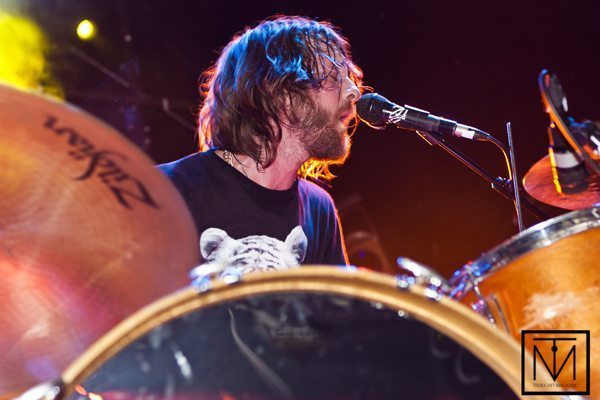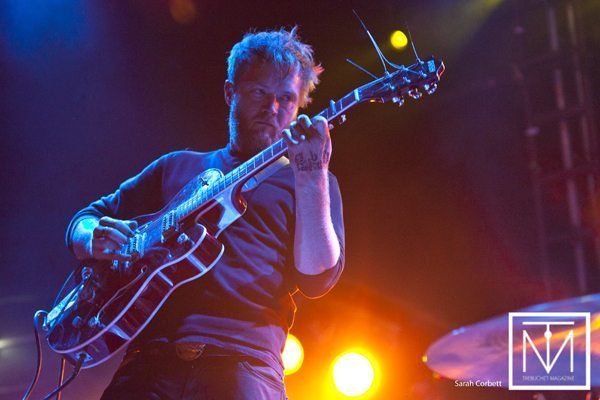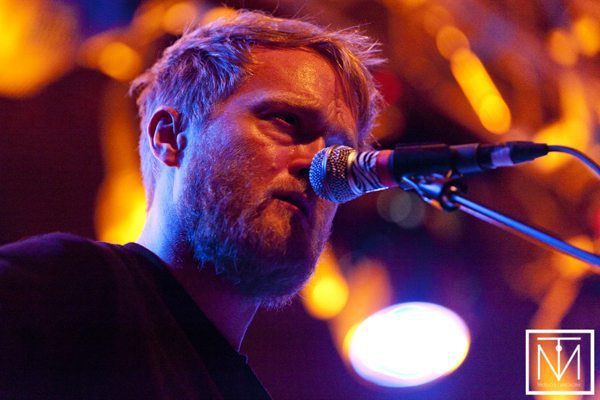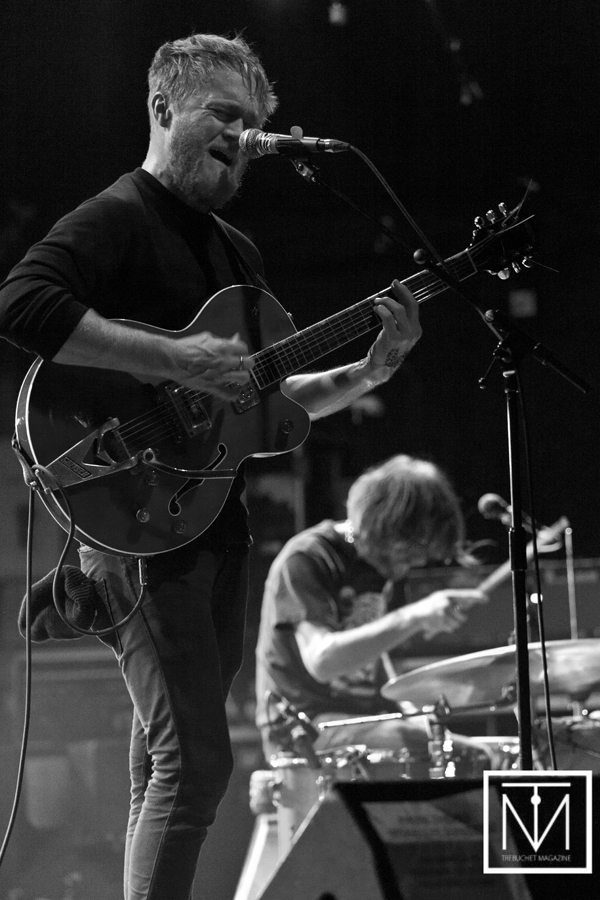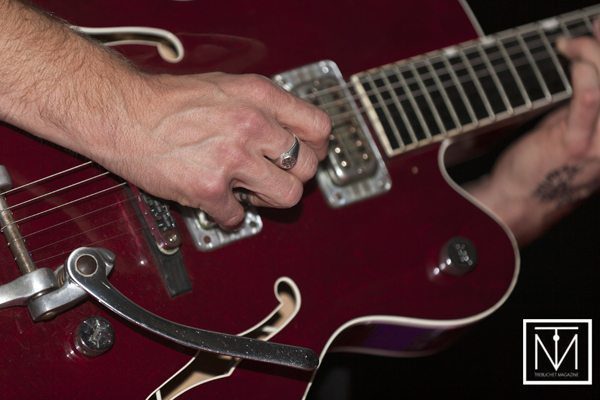 Photos: Carl Byron Batson and Sarah Corbett
Words: Sarah Corbett