[dropcap style="font-size:100px; color:#992211;"]S[/dropcap]it down? Not a snowball's chance in hell.
The Electric Ballroom was so packed there was a genuine risk of impregnating the total stranger who you were forced to rub up against whilst stretching your neck to get a glimpse of James showcasing their new album, Le Petit Mort.
The cervical vertebrae could stand down early though as Mr Booth, after already shedding his hat, nonchalantly jumped off stage and climbed up on the pit barriers to be one with the adoring crowd. The protests from security were futile and Tim's fuck you/don't touch me look when they hesitantly tried to dissuade him was priceless.
The sea of original James fans lapped up the new songs and old songs in equal measure, as did the surprising amount of new teenage fans who were bobbing about in the sea of ejaculatory ecstasy.
All in all a bloody good show.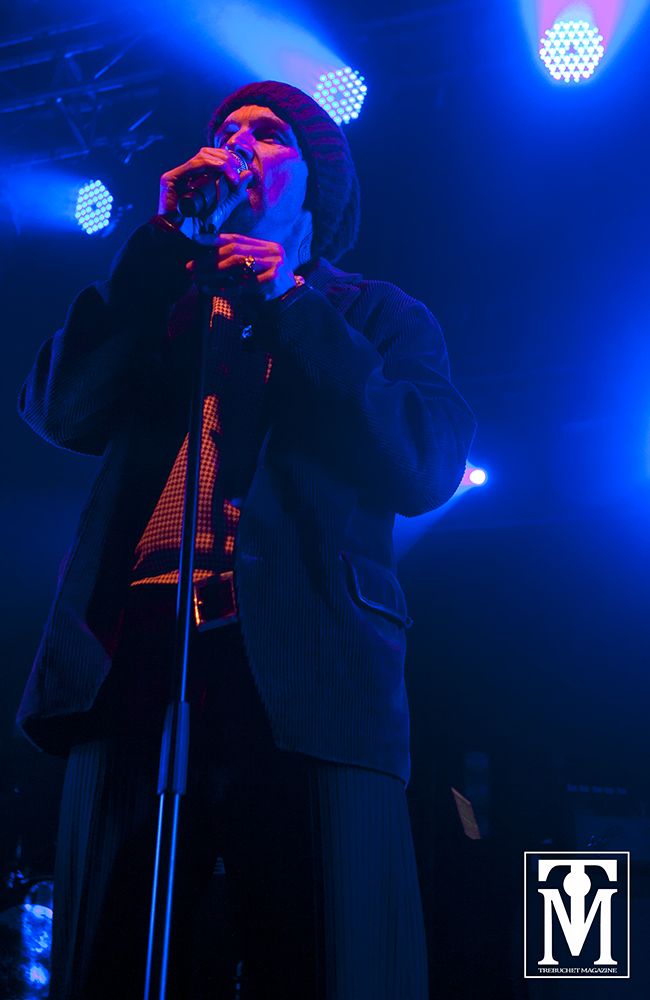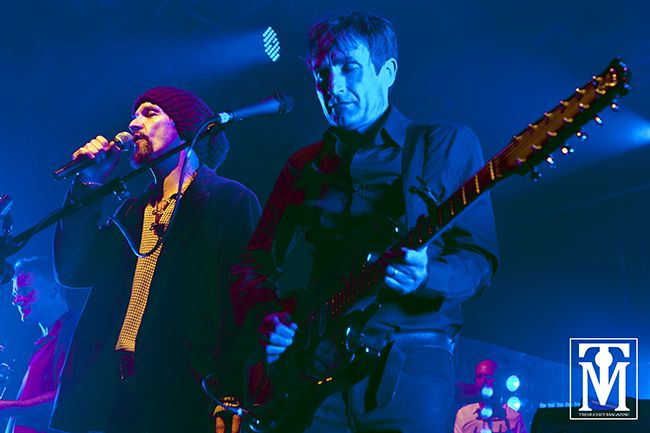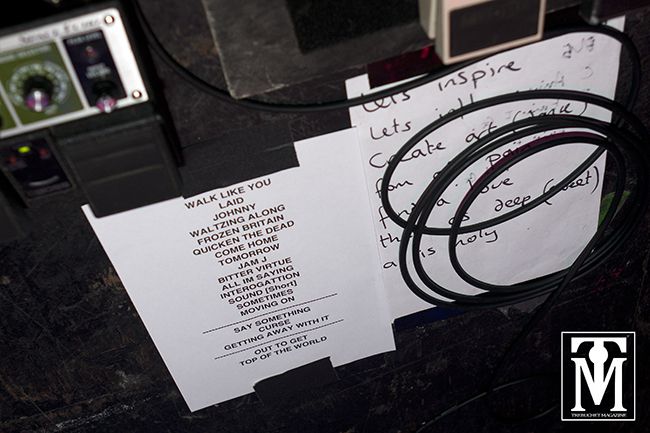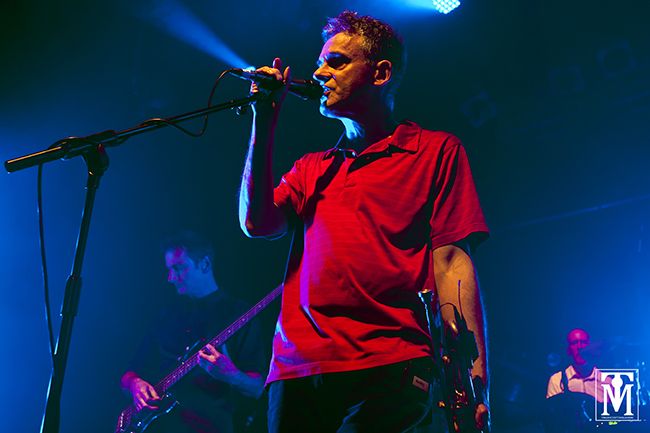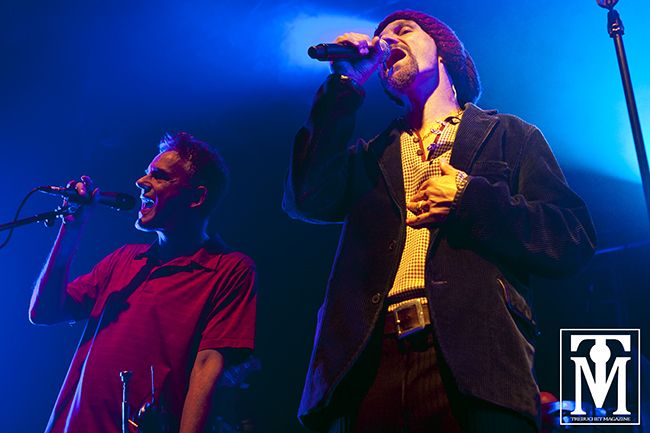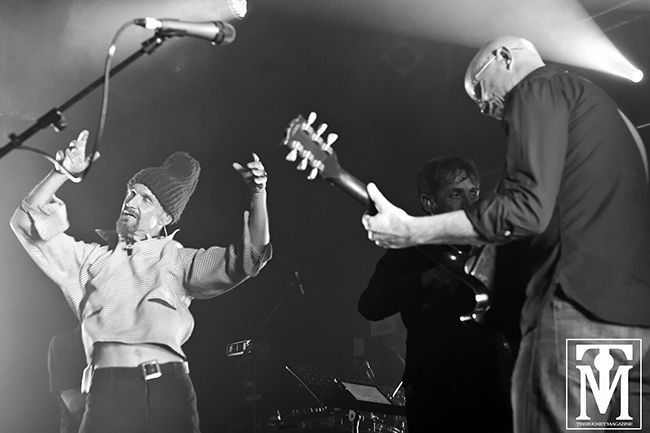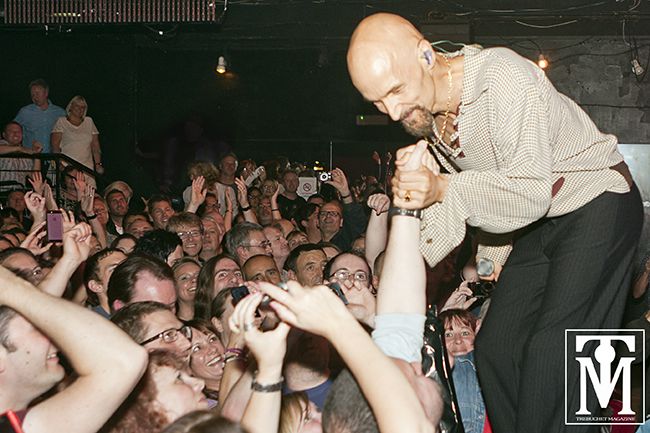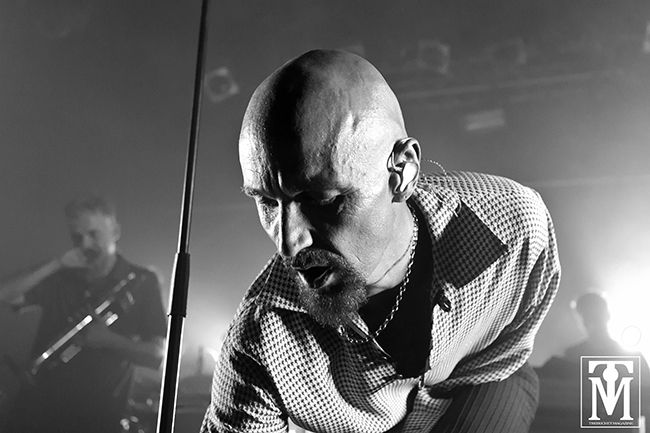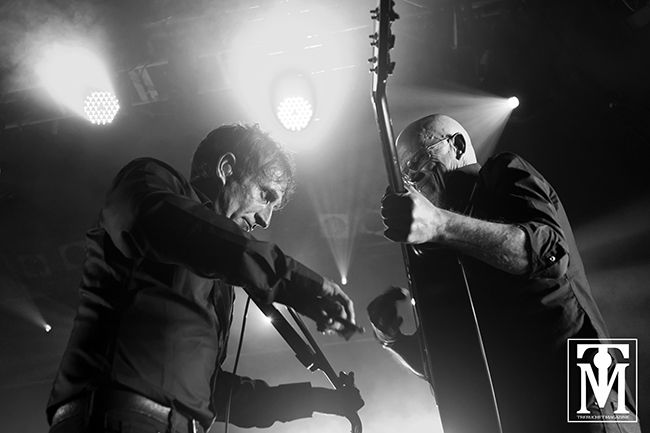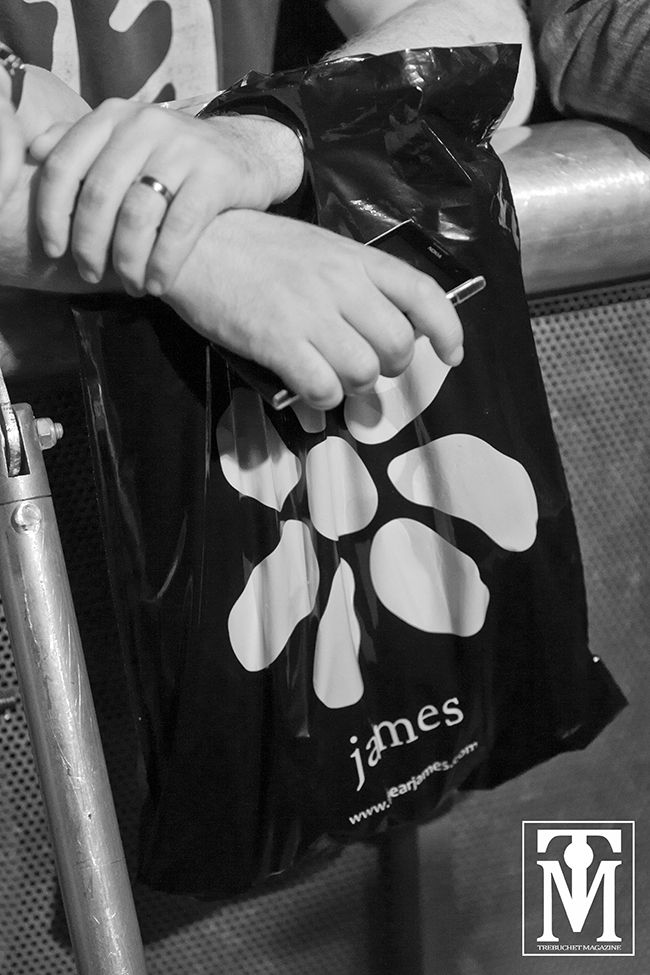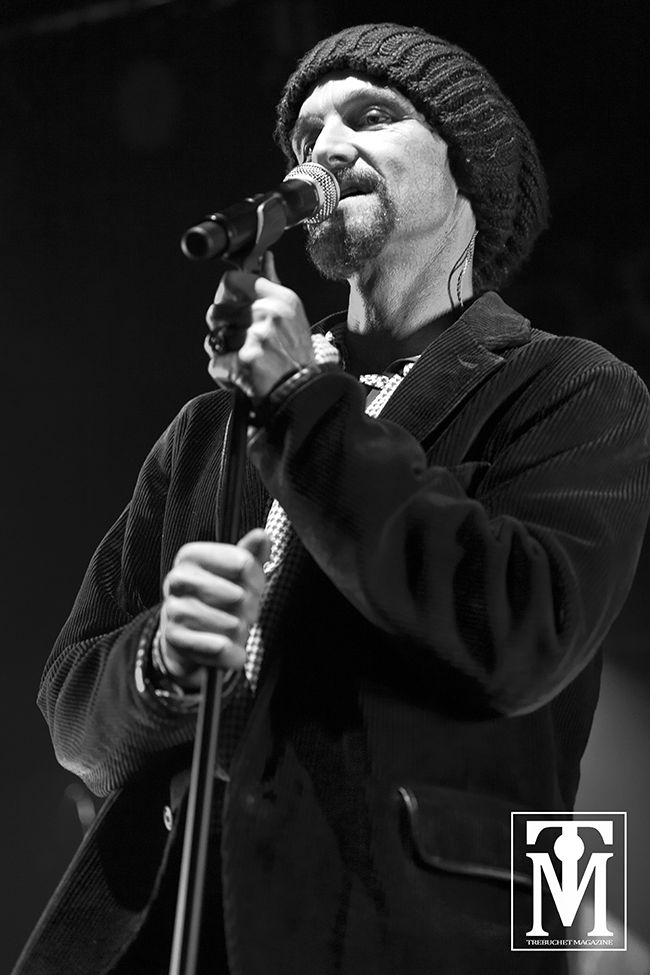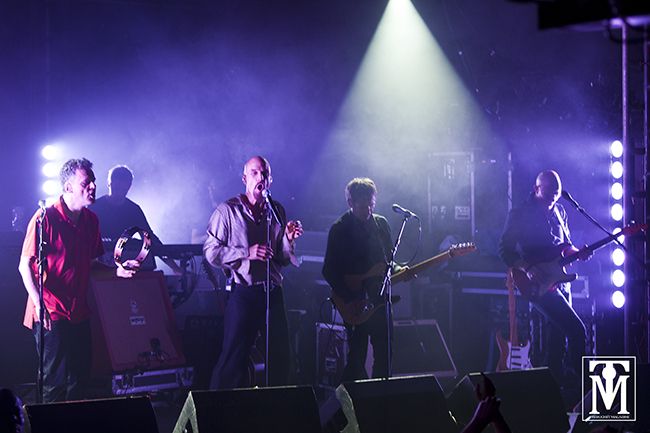 All photos by Carl Byron Batson. Not to be reproduced without express permission from the photographer.

Photographer, published poet, former party animal, body builder, grave robber
to the stars and renowned chainsaw juggler, Carl can often be spotted on his
Harley Davidson pretending to be in Terminator 2. He is also frequently seen in
the press pits of old London town, camera in hand, avoiding being hit by bottles
of wee and crippling his opposition with secret Kung Fu moves.