Burning Man 2023 will be remembered primarily for chaos. Epic rains caused floods and mud the like of which the festival had never seen. However, whilst being physically trapped on-site, participants attempted to embody the spirit of 'radical self-reliance' as best they could. Multidisciplinary artist Lauren Baker was among them, with her and her team battling the elements to install her ten meter tall Wisdom Totems in the Nevada desert.
The themes and ethos of Baker's work are a perfect fit for Burning Man. She creates to explore 'unseen energies', the universe and to 'raise the vibration of love and connection within the world'. These themes chime with the Ten Principles of Burning Man, which include ideas of 'radical self expression' and 'immediacy'. Wisdom Totems aims to participate in the Burning Man space, by recreating the ethos of Stonehenge and creating a 'sacred space for ceremonies'.
"The installation was tough due to the first round of flooding putting us behind. I have a lot of admiration for our build team at Celtic Chaos. Winds can get up to 85mph in the desert so it's important to design, build and secure it correctly."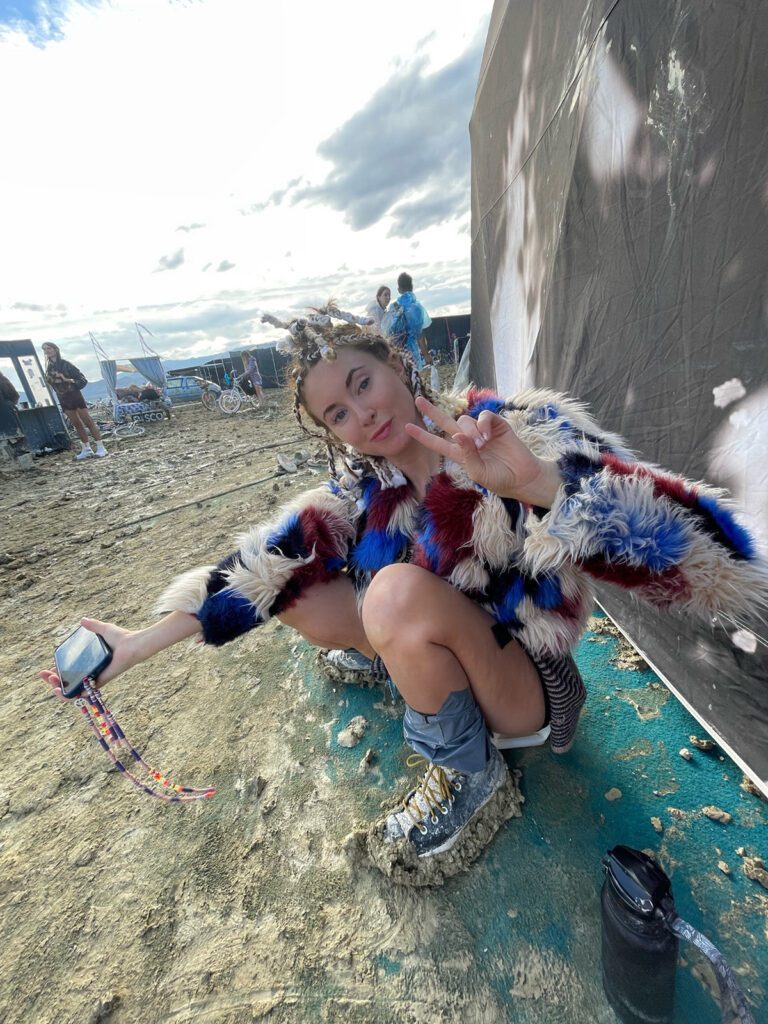 With the realities of the environment the works were being installed in, however, it became necessary to adapt and overcome. Ultimately Baker needed to abandon one of the three 'Wisdom Totems' – Solar – until next year, and focus on Lunar and Unity. The totems contain the Ankh symbol signifying lifeforce and fertility, and the alchemical earth symbol to celebrate and honour our planet. However, 'Wisdom Totems' was never intended to be a one off installation, but rather evolve and develop with the festival year on year – meaning next years revellers should get the opportunity to enjoy all three Totems, or even a further evolution.
A question mark must hover over how the whole concept of Burning Man evolves after the disaster of this year though. Now we understand that extreme weather events such as this are rarely an act of God, but rather an consequence of man, how does a festival which has received criticism for it's a-political stance on environmental issues go forward? This year protestors blockaded the roads leading to Burning Man, due to their belief that the event has been lacklustre on its action regarding its own climate emissions. Perhaps, in an epoch such as ours, one that demands radical and fundamental change, events and artworks with a 'vision to elevate global consciousness', at an event like Burning Man simply come across as introspective.
"The Wisdom Totems, with their sacred symbols, were designed to be beacons of hope and unity. Many people told me that the light of the ten metre totems guided them home."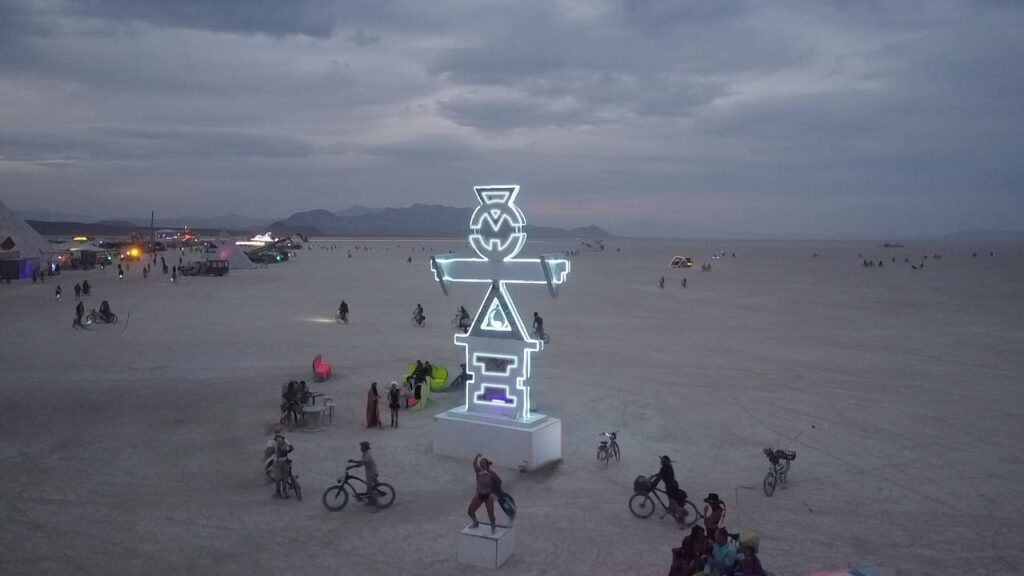 For all of this, Baker's execution whilst battling the elements is to be applauded. Two large totems rising out of the sands of the desert present a striking site and contain a sense of majesty. Her skill as an experimental and multidisciplinary artist are on show through the light element of the totems. This is of course, until the music stopped and attendees were left without power. "With most of the music stopping, the silence became an opportunity to appreciate the visual art even more." Claims Baker, and whether the ideas of 'sacred symbols' are something you buy, two bright totems lighting the way for lost revellers, is in its own way, magical.
Installation Notes: Lauren Baker
London, 6th August, 2023: Lauren Baker, a visionary artist celebrated for her thought-provoking creations, fought through storms and floods to install her latest magnum opus –
the spiritually significant Wisdom Totem collection.
The site-specific installation is the culmination of a year's planning. Two monumental installations, each standing ten metres tall, became a highlight of this year's annual Burning Man in the Black Rock Desert in Nevada, USA. Comprising Unity and Lunar, the installation shares the ethos of Stonehenge providing a space for sacred ceremonies around the potent symbols.
Baker's vision is to elevate collective global consciousness. The sculptures combine the energies of both masculinity and femininity along with symbolism are created as beacons of hope and unity. The totems became a festival focal point for the Full Moon Gathering – held by Lauren Baker and Jody Shield and Natural Symphony, with the later playing sounds derived from crystal frequencies. The light of the totems were a beacon to guide people during the festival.
This years Burning Man suffered from heavy rainfall which led to flooding, loss of power and rationing, due to this installing the pieces has required real grit and determination. Baker and Celtic Chaos battled 45mph winds to install her 'Wisdom Totems'. Baker reported that "spirits are still high and people are coming together to support each other."
Supported by Celtic Chaos, and with special thanks to Natural Symphony, the Wisdom Totems can were found at 10+C on the playa, Burning Man. The totems are made locally in San Francisco are made from part recycled wood and part local renewable lumber wood from a sustainably sourced farmed forest in America. The wooden totems will evolve and be adapted to be exhibited for future Burning Man seasons and one day they may even be burned as part of the ritual and celebration that Burning Man is known for.
Lunar Totem, at her core, is the timeless Ankh symbol signifying lifeforce and fertility, she stands tall and powerful, radiating an aura of peace and harmony. Her tree moon symbol represents our interconnectedness with the natural cosmos.
Unity Totem is the centrepiece which amalgamates both masculine and feminine energies. Adorned with the alchemical earth symbol, this central piece underscores the paramount importance of equilibrium and interconnectedness in a world that thrives on harmonious coexistence. At its base is the symbol for collaboration.
"I firmly believe that art possesses the remarkable capability to transcend and elevate the human spirit," affirms Lauren Baker. "Through the Wisdom Totem collection, our aim is to kindle a collective consciousness that harmonises with the frequencies of unity, equilibrium, and interconnectedness."
What's next? To commemorate the Burning Man totem collection, a momentous digital collectible awaits. An exclusive NFT Totem launch will be held at the prestigious Digital Art Fair in Hong Kong from 19-23 October 2023. This will be Lauren Baker's first NFT and an exciting chance to gain digital artwork from the artist. In keeping with the Burning Man community ethos, a 1/1 totem NFT will be gifted in a raffle to the community. Look out for opportunities to get the 'Lauren Baker whitelist art pass'
Lauren Baker Website
Featured Image: Lauren Baker, Wisdom Totems, Burning Man 2023.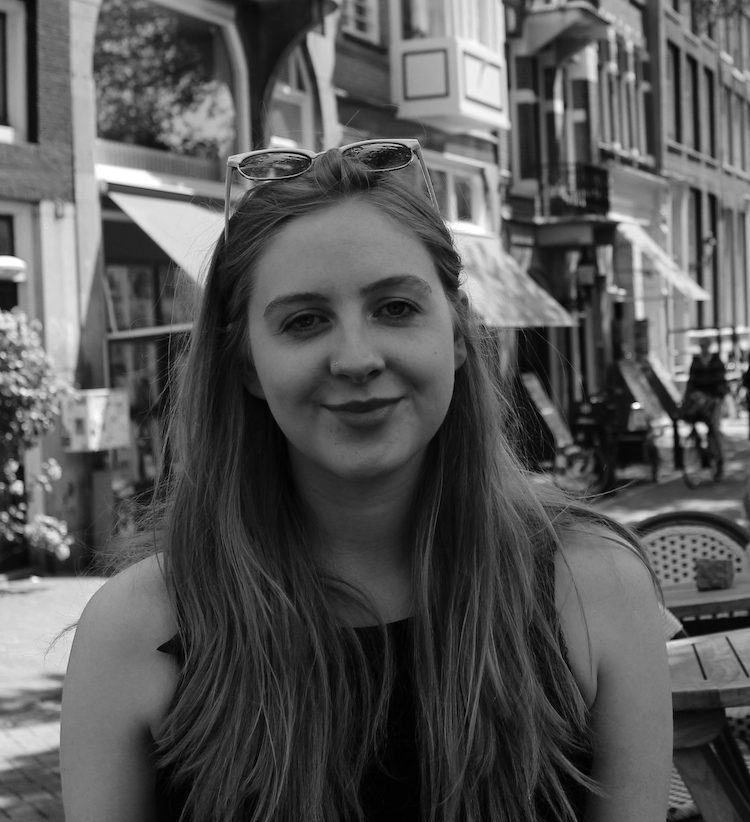 Ruth O'Sullivan is a London-based artist and writer. Her work explores subjects from artificial intelligence to challenging traditional relationships between the artist and model. Professionally, she has worked on projects for some of the leading art institutions in the UK, as well as having her own visual art practice.