When my band King Mob was invited to play on a 'rock cruise' I had no idea what to expect. We were collected from Stockholm airport at 4pm local time and bussed to the White Ship, a great bruise of a vessel with 12 decks and a capacity of almost three thousand passengers.
Decks 6 and 7 effectively formed a huge shopping mall with cafes, restaurants and a casino. The boat was about two thirds full. Cruising rockers, who had paid up to £300.00 for the two day trip to Finland and back again, were already hitting the well stocked Duty-Free in large numbers.
The boat set off at 6pm while we sound-checked on the main stage of the Atlantis Casino before retiring to our first class cabins decorated in watery shades of green, yellow and blue. Prowling the ship before showtime I discovered that there was no particular dress code for the 30 to 50 year olds who made up the passenger list. They mostly settled for jeans and t-shirts, filling the noisy bars and pubs or smoking and drinking from cans on deck, totally ignoring a long pink twilight which cast a magical glow onto the hundreds of tiny wooded islands stretching out along the coastline.
I guess familiarity breeds contempt for natural beauty.
We hit the stage at 11pm and our distinctive brand of retro futurism was well received despite our failure to perform Livin' On A Prayer or The Ace Of Spades. The crowd continued to drink and, as our dressing room was generously stocked with free alcohol, so did we. Our 90min set was followed by a death metal outfit; a 'polite rock' covers band with girl singers and a Pink Floyd tribute band. Everyone went down well.
Security was light and hardly required. A British crowd in this type of circumstance would have been fighting, vomiting or setting the ship on fire but Scandinavians go about their pleasure in a serious, measured
fashion. They were also pacing themselves….
fighting, vomiting or setting the ship on fire
When I awoke at noon we had passed through four hours of darkness and docked safely in Helsinki. Most of the passengers were already back on the lash and some of them were throwing
rock poses at an improvised disco by the information desk. When I asked a group of women there if they were having a good time one said 'It's great apart from the headache'.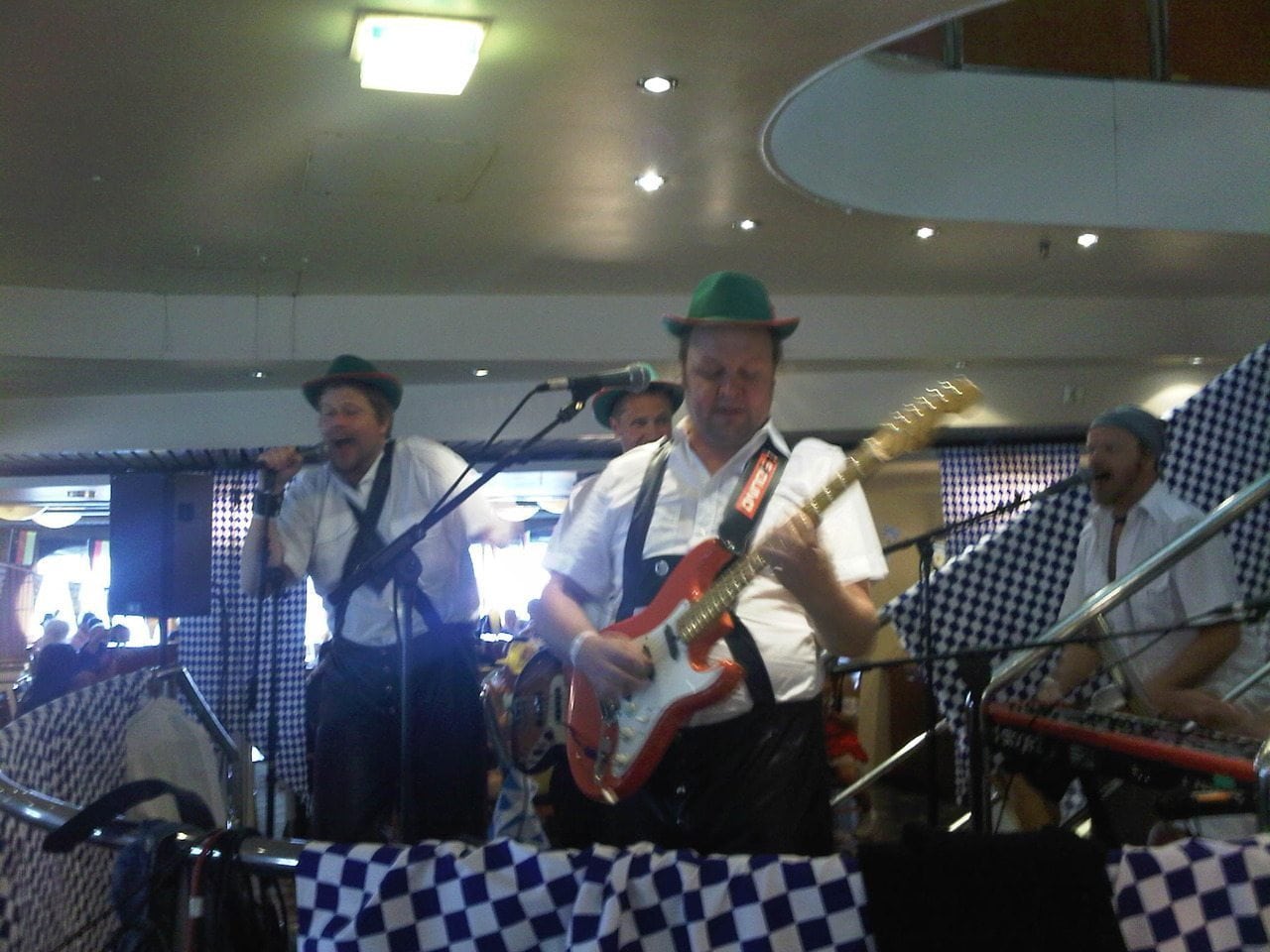 At the Oktoberfest luncheon (in June!) an Oompah rock band in Tyrolean costume were weaving splendidly creative variations on Du Has by Rammstien and the all-time-classic Sweet Child Of Mine. I tucked into my bratwurst with kraut and declined all invitations to join the conga line but generously signed autographs for a bunch of overweight men who were convinced that I was an original member of the Sex Pistols.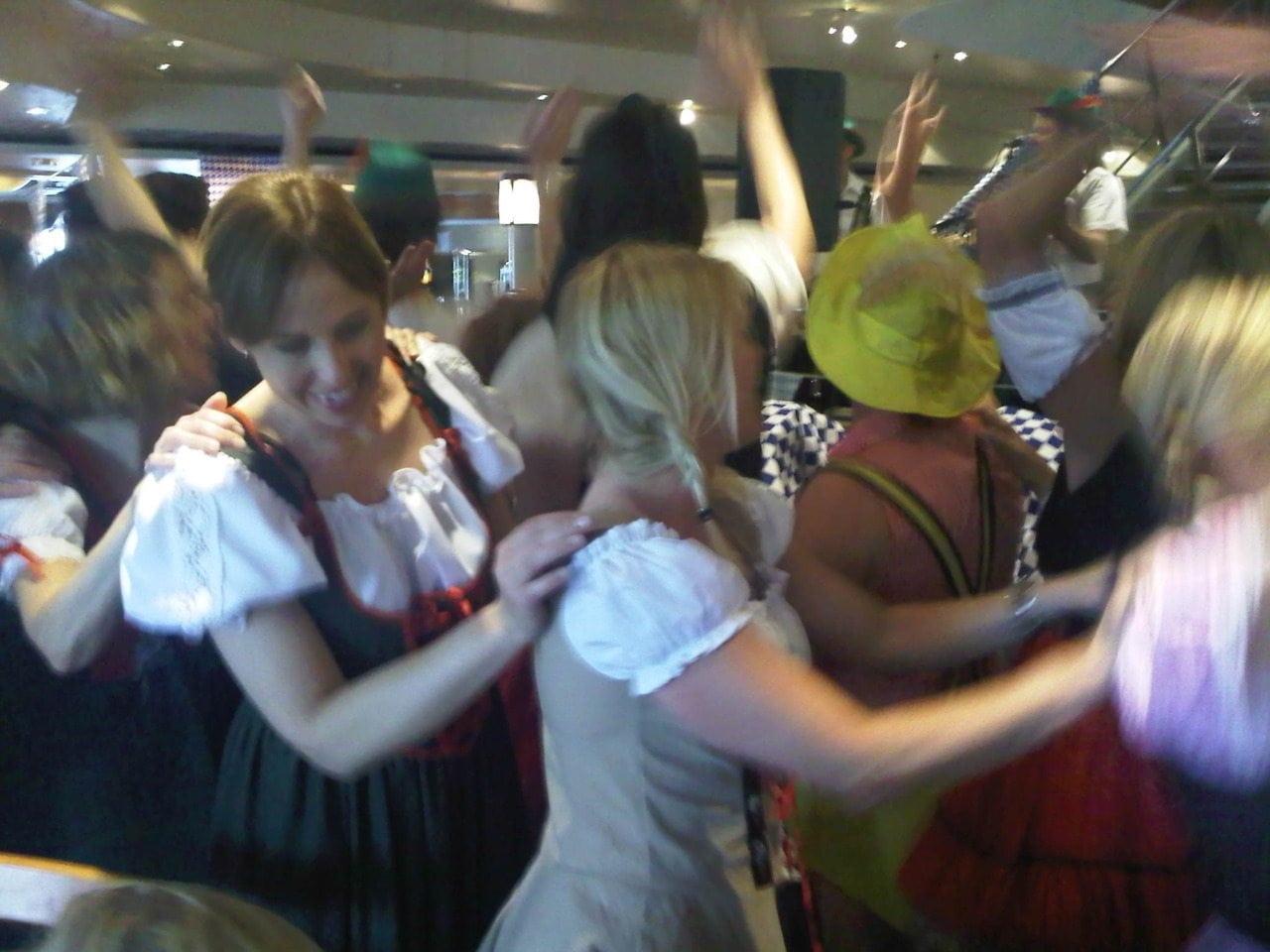 All too soon we were whisked away to the airport leaving ex- Whitesnake guitarist Micky Moody's blues tinged rockers to fly the flag for Britain on the return trip.
Would I do it again? Absolutely
It was great apart from the headache.
---
Images: Paul Newcomb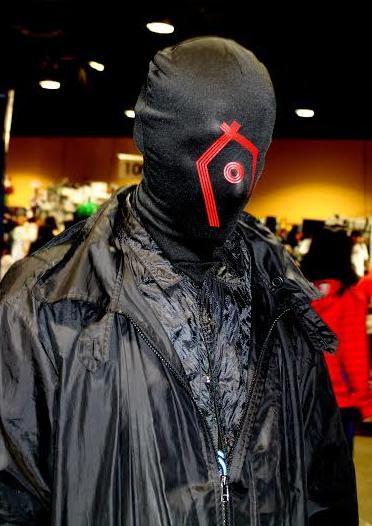 Having completed principal photography on phase one of the Sharks revival SWP is now preparing to edit the One Last Thrill feature documentary. Sharks themselves are 'dropping a big one' by releasing a double album Dark Beatles/White Temptations in April 2018.
In his spare time the author kayaks the muddy river Ouse and walks the South Downs which gently enfold his home town of Lewes.