E

liminate instinct – replace it with experience.

Thus speaks rock photographer Karen Toftera, deftly vocalising the one resounding truth in the passage from apprentice to master that is universal to all pursuits. The body needs 10,000 repetitions of an action, whether it be an index finger hitting middle C or the back foot popping the tail to kickflip, to reach an ease of movement akin to reflex. Experience trumps instinct.

Wax on, wax off.

And knowing when the lead singer's going to jump helps a lot too.
Karen Toftera talks to Trebuchet's Kailas Elmer.

How did you get started in photography?

My mother was a photographer, my granddad was a photographer, and I got my first camera when I was five. I was the annoying one that would always shove a camera in your face. Stand there, don't smile, hold your tummy in. Started shooting my friends bands sneaking a camera into the venue.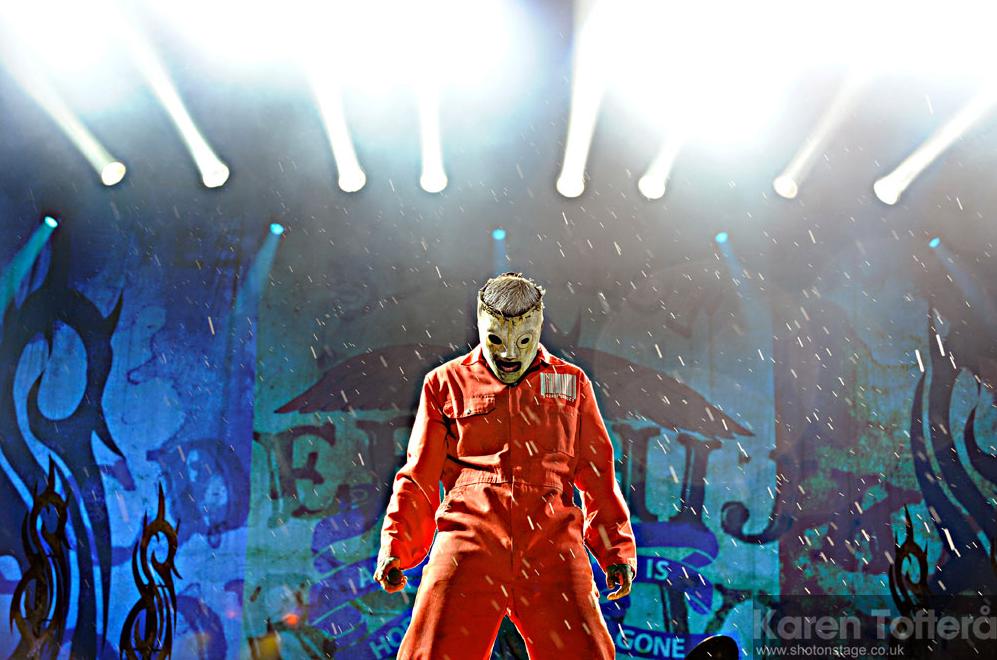 What made you want to take photos in the beginning?
I wanted to document everything, felt the Scandinavian distance behind the camera and was hooked on a rush from seeing an image appear from your vision, in the darkroom, or from the shop.
Have you found other reasons to take photos since then?
From instinct as a kid, learning about composition, lighting, and seeing a concept come into physical being. Now I love the moment before I press the shutter.
USA > Norway > UK? What's the story there?
I'm a Canadian citizen, was born and grew up in Norway, half my family is Dutch, and went to high school in the States. Moved to London to work, and liked it.
What was the moment when you found that you could do this as a job?
After having an AAA pass at the Reading festival a friend wanted buy a picture of Grandaddy to blow up. He convinced me I could sell more. So I started at London School of Fashion to see if I knew enough to do this professionally, and it seems I did.
Who influenced you in the beginning?
I was fascinated by the different people in the course I was taking, background were in landscape, fashion, paparazzi, events, documentary, so many ways of looking at the same subject.
Who influences you now?
It's more a question of what. There's many photographers I admire the first LIFE photographers, Dave LaChappelle but in terms of influence I think I get it more from the connection with the subject. Someone that dares to perform and is interested in the outcome. I rarely compare my work to others.
How would you describe good photography?
Composition, lights, moment, if the viewer can feel the moment or what you or the subject is trying to portray. Simple really, same as a good song, either it's rock n roll or it's not.
What is your approach to music photography?
You need to get a good understanding on how the different lights work in live shots so you can quickly take advantage of any light source when there is no flash. In promo shots it's like any photography, concept, moment, communication. Will it tell the story?
What sort of connections have helped your career?
Any connection is good. I get a lot of work through word of mouth. I started out working for The Fly magazine for almost no money, but I got a lot of experience through the people I worked with. A lot of support, a lot of travel, and a lot of opportunities. From paid work in music, events, documentaries, newspapers, books,  to travelling all over the world. I've been to Russia, Germany, Italy to the middle of Norwegian forests. I'm not saying you should work for free, I'm saying you should work hard.
There are a growing number of female photographers in the rock pits these days what do you think has brought on this development?
Not sure about that, I have been fighting in the rock pits for ten years now and there has always been plenty of kick ass girls shooting with me.
What do you look for in a photographic subject?
The good side, there always is one – even in mundane objects, can create horror and beauty with light. I love to shoot with people I can collaborate with creating a vision and seeing it appear on screen.
How do you pick your shots?
Anticipate a moment and hope that it doesn't happen after you've pulled the trigger.
Do you consider how people will react to your work?
Any reaction is good it makes an impression and will set it apart from other images. Some are made to provoke or create a certain anticipation or emotion in the viewer, to provoke or scare. If people can't see what I see then I am not doing a good job.
To what extent is emotion a component of your work?
I can't confuse the feeling as I'm taking the picture with the result. The image is created in the mind of the viewer. There's a lot of awful shots of big artists, just because it's a famous person on film, doesn't make it a great picture. It makes it even harder to take something that stands out and has some substance. And even if you don't like the subject, you can still take a great shot.
I have to work harder if I don't know what I want beforehand. I think you can see in a picture if the photographer have a connection with a subject, or if they have technique to get away with it.
How do you work around capturing singers and the face-covering microphones?
Move, wait 'til they move, or throw something, There's always another angle. If not I'll use the mic as a feature.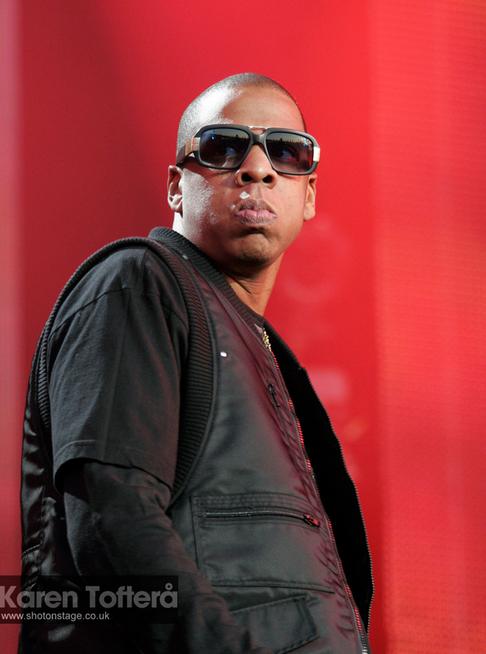 What role does instinct play in the choices you make as a photographer?
Hoping to eliminate instinct with experience, by anticipating the moment.
Weirdest situation you've captured on film?
So many, 12 boys in a portaloo, unscheduled cameos onstage, KISS in a 600 capacity venue. I convinced a band to stand on their heads once. That didn't work. I had a band come up to me after a gig once saying they couldn't have got through it without me, since it looked like I was enjoying myself so much, smiling in the pit. I was grinning because my earplugs stopped all sound of the terrible things that were coming from the speakers. And the oldtimers on stage looked ridiculous.
So my grin was 'what am I doing in this place? This is hell'.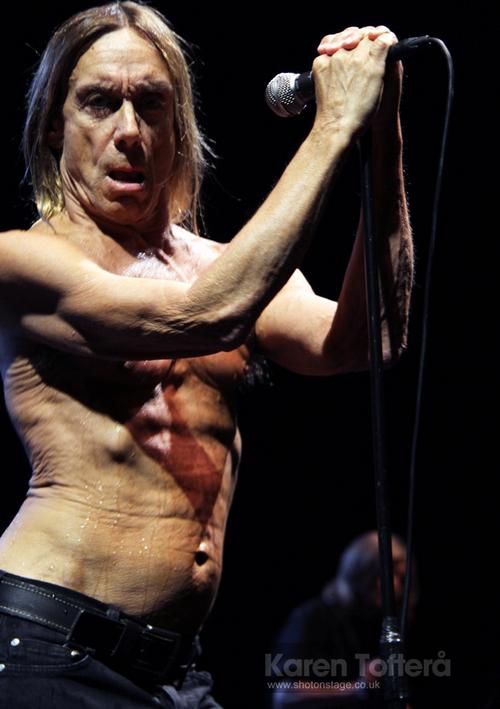 Most difficult shot?  
A recent challenge was a Prog band in Norway. It was dark, winter,  -5 degrees, a mix of rain, sleet and snow. We had this idea to go to the oldest church in town, so we were dragging all the by now wet gear up a mountainside. Setting up under those circumstances was dire. But the brave and beautiful band got naked in the snow, and with such persistence and effort from the band, I can't complain. The shooting bit of a shoot is always fun and easy. It's getting to that point, organising, that can sometimes be a pain.
I had a feature shoot for a magazine joining a band on tour for a tour report. Three days was spent on the European leg of the tour. I was supposed to have Access All Areas to shoot, but in the end I only got access to a 15 minute interview, the gigs and the sound check. Getting all the shots I needed for a four page feature from that was really hard work.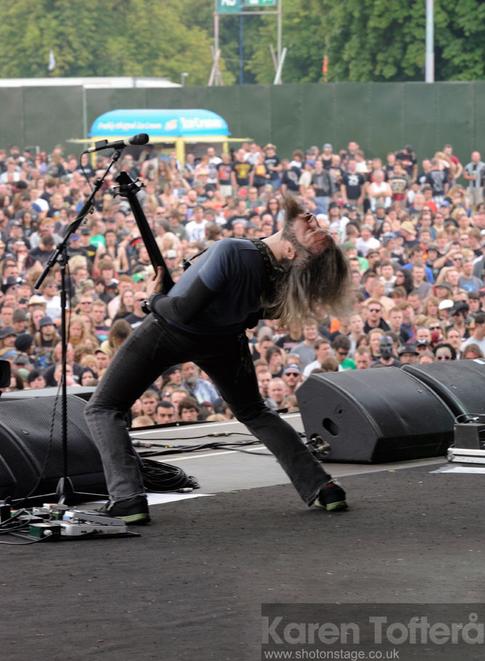 Your best shot (or one that you're very proud of)?
My best ever shot is one I didn't take. I was shooting on film, it was the last gig of a festival. I was still in the pit, grinning like an idiot at Motorhead. When Lemmy came over right  in front of me lifted up his glasses, winked, and went back behind the mic. It's the best picture I have ever seen. And I didn't have any film left.
Are there ever moments where you've been on tour and decided – "no, let this one go undocumented"?
Haha yes, or at least not publicized, maybe used for blackmail later. It depends really on what you are shooting for. Some moments are better kept for the stories. On tour you need to establish some trust to get enough access, unless you want all the shots to be staged.  I was backstage for James Hetfield's birthday once, cake and all, if I had taken my camera out I probably would have been thrown out.
Cake was more important.