[dropcap style="font-size:100px; color:#992211;"]F[/dropcap]inding yourself in the middle of history is a difficult thing to understand as it is happening.
Even now, a decade later, I'm having trouble processing it. It was a time not so long ago, unfolding deep in the swamps of New Jersey, that convinced us our moment had come. Our music revolution. An abandonment of MTV, consumerism,  judgement. We didn't fit in at school. Our parents didn't get it. But we found each other. And when the weekend came we turned out by the hundreds to firehouses and Elks lodges up and down the state.
It was a feverish energy that spread to garages at the far ends of Long Island, and down to Philly. Bands like Brand New, Glassjaw, Taking Back Sunday and the Starting Line packed their gear and headed for New Jersey each weekend. Before the great war with Iraq, before the second Beatles death, we watched the birth of a "scene". Like San Francisco in the 60's, New York in the 70's- music and man finally found each other again. It was one of those moments you had to be lucky enough to come across, because once it's discovered it's destroyed.
And here I am, back in New Jersey, thinking about all those punk shows that defined a different era. The industry eventually showed up, took the bands with good haircuts, and as the moving wheel of Capitalism will do, eventually we had to grow up and get jobs. It was like the great second act of the Almighty play. The characters, the plot, the real meat of the story, it was all there, and somehow the climax didn't hold up its end of the deal.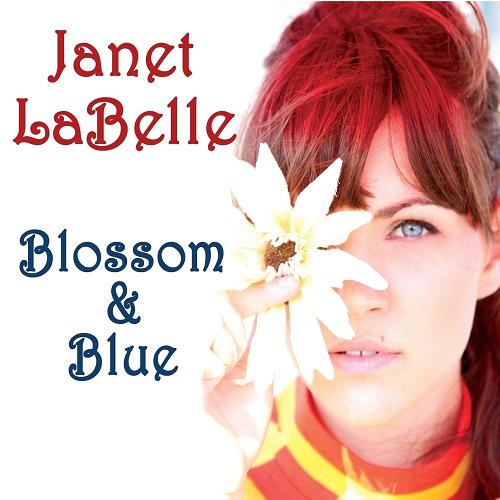 But there are soldiers who never lost focus of the main goal- to create killer music. Now, on this night of 2013 I think of one in particular: Janet LaBelle. Back then she fronted the pop-punk band Avery, one of the few female-led groups in the "scene" to get attention. But those were the old days. Janet grew up, and the only thing that hasn't changed is her ethic.
While most of the bands faded off in to obscurity Janet kept writing songs, learning new instruments, and buying really cool clothes. She's released three records and found a new home-base in New York City. Her latest, Blossom & Blue, is a five song EP of rock/pop/soul that takes a dive back to the '60s.
---
Scott Laudati:  New Jersey matters, I think. You're part of the thing that makes New Jersey matter. So are Bruce Springsteen and pizza. Do you feel like you owe New Jersey anything? Or does it owe you?
Janet LaBelle: Thank you. That's very sweet. I don't know if I'm quite near Bruce or pizza status yet … but I agree that Jersey matters. Growing up there has made quite an impression on me, and my music. I feel very fortunate to have grown up with such a thriving music scene around me.
Without that community, I don't know how much writing I would have produced. Living in NYC over the past few years has also prompted me to realize that Jersey may always have my heart. I always look forward to my shows in NJ. I always feel a mutual sense of love and respect coming back to my home state.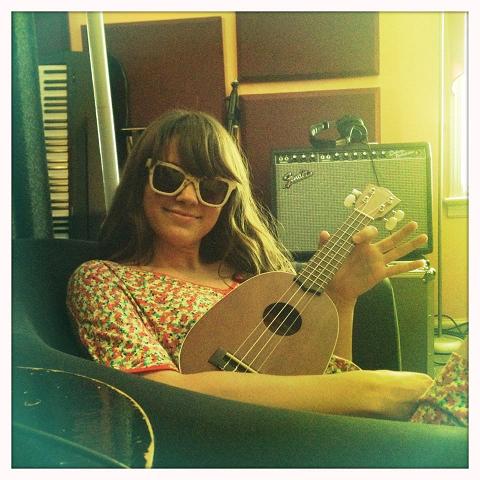 Scott Laudati: It's strange for me to be interviewing Janet LaBelle the woman. You were a girl singing about boys. Now you're a woman singing about men. What happens when you meet the perfect guy? Sing about politics?
Janet LaBelle: Ha! I feel that, as an artist, there will always be an inclination to escape one's own reality. Through songwriting, I'm constantly looking for ways to look deeper into myself or another world. A lot of my songs deal with the topic of love because it's a topic that inspires me the most. I don't think that will ever change for me. Not to say there won't be a political song or two down the road. You never know.
Scott Laudati: I met you when I was 16 and super shy. You and a bandmate sang to me in the hallway of a club and everyone in the room fell in love with you. How many moments like that does it take to prove to yourself you were meant to do this forever?
Janet LaBelle: Haha. Wow! I think I was a lot more bold and uninhibited back then. I feel that I've always known that I wanted to be a performer, but when it came to putting myself out there and self-promoting, I've never felt entirely comfortable.
I think it was easier for me as a singer in a rock band than as a solo artist. Over the years, I've had to do a lot in terms of putting myself out there with the end goal of being able to perform on stage for my audience. I have never felt more comfortable than when I'm on stage and I think that every year that I'm working towards this goal proves to me that this is what I'm meant to be doing.
Scott Laudati: That band was Avery, and the music was high-energy and high-pitched pop punk. If you were starting at the bottom of the Parkway what exit, in terms of success, did you guys get to?
Janet LaBelle: I think that all success is hard to quantify. I do feel that what I accomplished in Avery was very meaningful to me in terms of the music I was creating and the people we were meeting and connecting to at the shows. We were able to do national tours, get airplay on radio and TV, and be a part of something that was very special and specific to the NJ pop punk scene during that time.
Scott Laudati: There's an authentic quality to your voice that reminds me all nostalgia isn't sad. It reminds me of firehouses and high school gyms and all the Elks lodges we hung around in. Do you have a favorite memory from "the Drive-Thru Records days?"
Janet LaBelle: I have so many wonderful memories of every venue that made up the scene at the time, the people, the bands, the fliers made, the zines passed around. I'm very nostalgic for the way the whole community inspired me to write and to be active. I have to say though, that my fondest memories revolve around all the times I spent at the headquarters of our record label, Small Records, in Bernardsville, NJ.
People were always in and out and we would spend our days practicing, making peanut butter chip pancakes, watching movies. Sometimes we would take occasional excursions hiking or cliff jumping, just always having fun and always feeling inspired.
Scott Laudati: Aside from fun.(Fueled by Ramen) and a couple of others you seem to be one of the last New Jersey scene survivors. And even in that pool you're one of the very few still making great music. When did your tastes start to change?
Janet LaBelle: I've always had a very wide range of influences. There was a point when I felt that I needed to change the way I was writing in order to accompany the lyrics that were becoming more mature. After college, I did a lot of experimenting with different styles. My musical taste spans genres and eras, so it took me a while to really hone my sound. Today my style is heavily influenced by '60s pop, but I think my voice still retains that power and grittiness that I developed in my early years while singing with Avery.
Scott Laudati: Do you watch the show Girls? If you were starting a band with the main four what would your band name be?
Janet LaBelle: Haha! Yes. I really appreciate that show for its honesty and humor. I don't know how much of a say I would have on a band name though. I feel that Lena Dunham might steer it towards some level of vulgarity like The Va-JJ's, perhaps?
Scott Laudati: You're involved in artistic projects for Hurricane Sandy relief, how is the recovery moving along?
Janet LaBelle: The recovery still has a ways to go. It was nice to see so many artists getting together in the wake of a tragedy. Congress recently passed a relief bill for Sandy, so I hope those in need will be able to rebuild their homes and lives very soon.
Scott Laudati: Your newest record, Blossom & Blue, sounds like the summer in San Francisco that was supposed to change the world. The songs are groovy, full of soul, "cool". When did you embark on this style of sound?
Janet LaBelle: It's funny that you mention the west coast. I actually wrote half of the songs when I was out in LA during my recording sessions. I'm very much inspired by the west coast and the music that has come from there.
Scott Laudati: It also has a tweak of Serge Gainsbourg. Have you ever listened to Histoire de Melody Nelson?
Janet LaBelle: Yes, and I absolutely love Gainsbourg, so I'm very happy to be given that comparison.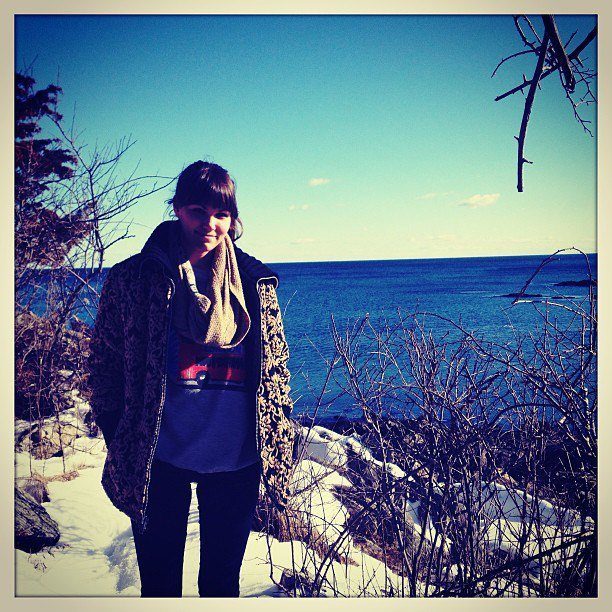 Scott Laudati: How many instruments do you play?
Janet LaBelle: The instruments I have been playing live these days are: the guitar, piano/organ, ukulele, and bass.
Scott Laudati: I was told that from the day you start writing seriously, like, everyday, it takes ten years from that day before you write your first sentence that isn't shit. How do you think that advice correlates to music?
Janet LaBelle: I think there is something to be said about the amount of hours dedicated to your craft whether writing or music…it could take years…or even a lifetime to write anything you think is ever any good. When I think about the music that I wrote ten years ago, I recognize the voice of who I was at that time.
[quote]it could take years…or even a lifetime to write anything you think is ever any good[/quote]
It's true that I had a lot to learn, but I also hear a certain type of energy in that voice, and honesty. I think good art comes from that type of honesty. While it's true that the more you write the better you become at it, I do think there is a lot of value in early writing and the passion of a voice that is just coming into its own.
Scott Laudati: Your voice is especially lovely on 'Goodbye, Baby'. I'm guessing, but does it have to do with the line, "Ill be waiting for your love"?
Janet LaBelle: I wrote 'Goodbye, Baby' about a relationship mutually coming to an end. For that reason, the tone is meant to be bittersweet. It's a love song, but at the same time, a song about endings.
Scott Laudati: If December 21st was actually the end of the world how do you think it would have happened?
Janet LaBelle: I've never really subscribed to those apocalyptic prophecies, but I'm going to go with asteroids.
Scott Laudati: Today I ate a fortune cookie and the fortune said: Don't buy any new clothes. How serious should I take this fortune?
Janet LaBelle: I'd say it's better to play it safe … because really … you never know …there may be asteroids on the horizon ….
[button link="http://www.janetlabelle.com/" newwindow="yes"] Janet LaBelle Official[/button]

Scott Laudati lives in New York with his Boxer, Satine. His collection of poems "Hawaiian Shirts in the Electric Chair" has been published by Kuboa Press. Visit www.ScottLaudati.com for less professionalism and angrier essays.