[dropcap style="font-size:100px; color:#992211;"]I[/dropcap]mperial Teen are unique.
Softly and defiantly bi-sexual in appeal, they've created a space for paced catchy pop saturated with sugar and candy floss that doesn't really fit into any contemporary narrative of music. At least, an industrial concept of music as governed by the perceived wisdom of hetero white males or their tick-diverse avatars.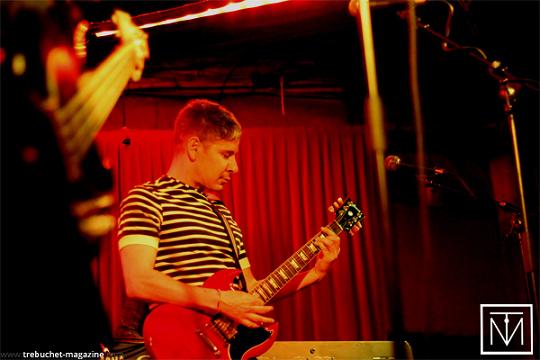 From the first chord I admit to being surprised. Imperial Teen's music hadn't really made much of an impact for me prior to the show but live they capture a greatness elusive on their records.
In retrospect, the albums are valuable conduits back to a way of making records that we've lost in our stylist punk and overproduced times. Without going as far to say that their records are unparalleled classics (they can't be, angstless power pop doesn't have that resonance with the teenage malaise) Imperial Teen deserve a better place in musical history than 'a band that features members of Faith No More and The Dicks'.
Why?
Because they are an energetic live band whose fun guitar pop strips songwriting back to its most rudimentary form with true verve. It's not dangerous music in the conventional sense, but playing music of this simplicity is a brutal revelation in confidence and inclusion.
Have fun, make friends, be nice, and don't over intellectualise….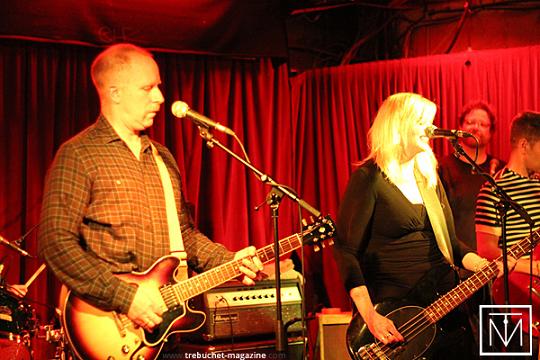 At the Borderline show a small but respectably appreciative crowd of loud fans bantering with the band seemed like old friends rather than the standard London posture of "you make noise, we be quiet" (which in some oppressive venues is enforced by signs and stern bespectacled vegans).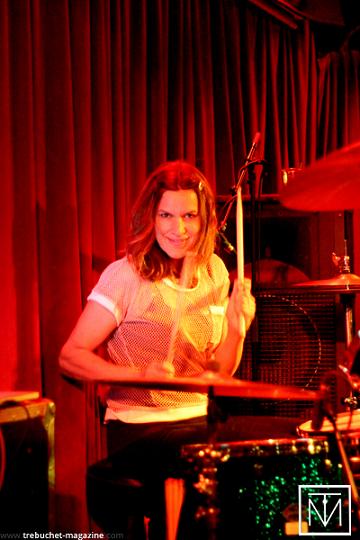 Conversations ran back and forth between songs and one lucky fan got to be the pianoman (a single drone of note) for the band.
Confidence building from song to song, Imperial Teen's vocal harmonies were perfect and their friendship and upbeat personality poured over the crowd like an infectious smile. While the repertoire features a variety of songs with vocal duties shared by each member, it's the impressive drumming Lynn Truell that shines out for particular praise. If not prone to flamboyance, then her definite hi-vibe driving presence creates a wall-shaking foundation, allowing the best of the band to shine out, lighting up a great night for all.
[Look out for the Trebuchet interview with Imperial Teen coming soon]
Imperial Teen – June 18th.
The Borderline London.
Photos by Kailas Elmer