[dropcap style="font-size:100px; color:#992211;"]H[/dropcap]illbilly Moon Explosion are a weird looking bunch.
Half Swiss with a twist of London, they've taken the rockabilly cliché and given it a shot of European sophistication. Many female-fronted acts try and bring a chanteuse element to the quiff and bass combo, but Hillbilly Moon Explosion do it with more sensual menace than anyone else.
Emanuela Hutter is a probably not as scary as she appears onstage, but all performance is in some sense cabaret and Hutter's glassy nonchalance is all the more enchanting for its lack of humanity. Her keening vocals roll out with cool distance over the solid train beats the band stomps. Much of rockabilly fits within the rubric of joyful anachronism, happily the Moon's songwriting is a cut above the norm and, while the standard milestones are still evident, it's not the same-old 50s noir journey. Space exotica, Yma Sumac,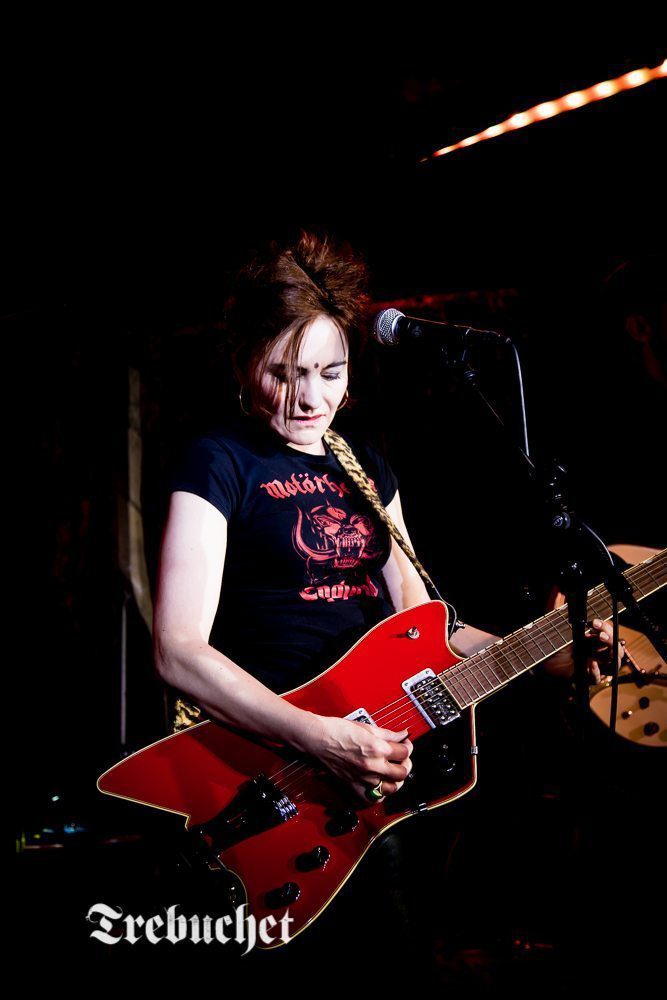 Blondie and brassy bombast pepper their impressive records and live, they make up for missing instruments with an extra guitar (played by Hutter) and heavier dynamics.
Seeing them translating their records live is a good experience, although I wasn't as bowled over as I'd hoped to be. The elements came into play in a professional way but the fire was never fully kindled. Opportunities for the guitar to lift us unto fretted Valhalla were present but never fully exploited.
Emanuela's performance, while captivating, also failed to reach its fullest potential. Her voice reproduced the songs, but the power and abandon shown on record was curtained within the nonchalance. The audience on the night lapped up the band's competent renditions of their popular canon, but it wasn't an electrifying set.
Flawless but unadventurous. I'd have preferred to see more of the confidence, personality and musical chances exhibited on their records live and in my face. It's not enough to write the band off, they're certainly worth checking out at a festival, but so far it's on their records that they seem to excel. Time will tell whether that magic can be translated onto the stage.