[dropcap style="font-size:100px;color:#992211;"]I[/dropcap]t is a typical grey and rainy London January day, but the 'Let The Light In' fundraising campaign, with the generous support of Arts Council England, the Heritage Lottery Fund, trusts and foundations and over 50,000 individuals and Southbank Centre friends has really made a difference to the interior of the venerable Hayward Gallery, next to the Royal Festival Hall.
Since September 2015, the building, a classic example of post-war Brutalist architecture, has been closed for essential repairs and refurbishment, including the replacement of its iconic pyramid roof lights. The upper galleries are now flooded with natural daylight and have reopened to showcase the first major UK retrospective of the work of acclaimed German photographer Andreas Gursky.
Photographic Musings on Artistic Process
Known for his large-scale, often spectacular pictures that portray emblematic sites and scenes of the global economy and contemporary life, he is widely regarded as one of the most significant photographers of our time.
Driven by an interest and insight into 'the way that the world is constituted', as well as what he describes as 'the pure joy of seeing', Gursky makes photographs that are not just depictions of places or situations, but reflections on the nature of image-making and the limits of human perception. Often taken from a high vantage point, these images make use of a 'democratic' perspective that gives equal importance to all elements of his highly detailed scenes.
This exhibition features around 60 of the artist's ground-breaking photographs from the early 1980s through to his most recent work, and includes some of his most iconic pictures such as Paris, Montparnasse (1993) and Rhine II (1999, re-mastered 2015).
High Plains Drifter, in a digital fashion
Andreas has naturally used big film cameras in the past, starting with a sturdy 5″x4″ Linhof, ideal for his large scale projects, but has since moved on to embrace digital technology, both in his use of shooting equipment and in post-production, with many examples of elaborate composite images. However, his most daring experiment is symbolized by the huge print – a mere 4.5 x 2.25 m – simply called 'Utah', an image of the distinctive American state whose landscape has been immortalized in so many Hollywood westerns, but taken from a moving train with his smartphone, thus making a strong comment on the way that contemporary photographic practice is evolving, and on the outsized role that mobile phone photography plays in today's visual culture.
A number of his more recent pictures are closer to abstract paintings than straight fact finding photography, as is the case with 'Untitled XIX (2015)', which depicts a huge area of Dutch tulips, shot from a great height and thus overlapping abstraction and documentation.
The exhibition has been curated by the Hayward Gallery director Ralph Rugoff in collaboration with the artist
Hayward Gallery – Southbank Centre – London SE1
11am – 7pm every day except Tuesdays when the gallery is closed.
Late night openings on Thursdays until 9pm.
25h January – 22nd April 2018
Opening times 11am – 7pm (Thu – Sat)
11pm – 5pm Sunday 21st
Tickets: £16 / £7.25 concessions / Members go free
www.southbankcentre.co.uk
Review and images by Julio Etchart www.julioetchart.com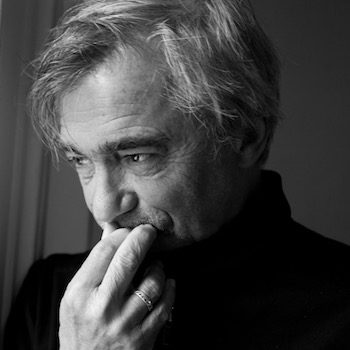 Julio Etchart is a documentary photographer, poet and artist.