[dropcap style="font-size:100px;color:#992211;"]T[/dropcap]
he Hepworth Wakefield,
fourth recipient of the annual £100,000 Freelands Award,
will present a
major survey exhibition of photographer Hannah Starkey in 2020, which will be the artist's first ever institutional solo exhibition.
Established in 2016 by Freelands Foundation, the Freelands Award enables a regional arts organisation to present a large-scale exhibition, including a significant new work, by a mid-career female artist who may not have yet received the acclaim or public recognition that her work deserves.
London-based Starkey explores the physical and psychological connections between the female individual and her everyday urban surroundings. Throughout her career, the artist's focus has evolved in line with shifts in the political climate and her own life. Her recent work covers prescient topics, such as the Women's March in London in 2017, and Extinction Rebellion.
For this project, Starkey will create a significant body of new work collaborating with a group of young women in Wakefield, to create images that explore their experiences of the city and help them better understand the way in which photographic images are constructed, a medium they are using increasingly to shape their own identities.
Says Starkey: "My work offers an alternative to how women are normally represented through photography. It speaks to women in a different photographic language, one that is about visual intelligence and how images can affect us. It offers a different engagement with images of women, and I think this is very valuable to all of us. I call this 'New Visual Intelligence and the Representation of Women' because in a world where image is the main currency, it is important to understand its languages and its power. With this in mind, I would also like to work with The Hepworth to devise a learning programme based around this theme, as I believe visual literacy is a very important tool for young women."
Simon Wallis, director of The Hepworth Wakefield, said: "We are delighted and honoured to have won the Freelands Award 2019 with photographer Hannah Starkey. Awards of this size are rare, and so important in such an uncertain and challenging financial climate. Starkey's emotionally evocative body of work created over the last 20 years, subtly explores how women are represented in contemporary culture and, more recently, their increasingly effective and powerful political activism that is fruitfully changing society and its entrenched attitudes. This project comes at an exciting moment when Starkey is reassessing her art in the light of recent political events, such as the MeToo movement, that have such a vital bearing on her new work."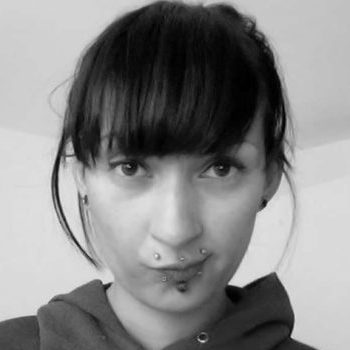 Naila Scargill is the publisher and editor of horror journal Exquisite Terror. Holding a broad editorial background, she has worked with an eclectic variety of content, ranging from film and the counterculture, to political news and finance.