[dropcap style="font-size:100px; color:#992211;"]A[/dropcap]s I sprawl in the wreckage of last night staring at a heartbreakingly empty pizza box, it's pretty damn clear that the planets have aligned to check out some new pop-punk stuff.
As luck would have it, Pennsylvania's Handguns have just dropped new album, Disenchanted.
An angsty sample from Little Miss Sunshine (the 'beauty contests' bit if you're curious) sets the tone for proceedings, before opener 'Self Portrait' bounces in with trademark energy. It's a catchy one with strokes of The Story So Far – with the result that I'm happily belting it out in the shower, while making myself smell minty fresh with that Original Source stuff, after a couple of listens (the minty chill on one's nether regions really helps in reaching the higher notes).
Next up comes 'The Worst In Me', showcasing lyrics charged with melancholy in an oddly satisfying juxtaposition with a track that reminds me in a passing way of Busted – perhaps it's something in the melodious guitar lines, flowing harmonies or driving snare. Maybe it's down to the little nostalgia (I swear it was just nostalgia) session I had with A Present For Everyone yesterday.
Regardless, it's another catchy (and strangely motivating) one with a memorable chorus.
Then we come to 'My Lowest Point' – at which point it becomes apparent that this album has a knack for offsetting emotional (even downright depressing) content and song titles against positive and breakneck instrumentals. It's quite disarming to hear such downbeat words belted out with cheerful gusto, but successive listens help to embrace the theme – which comes across as almost a coping mechanism, to counterbalance the negative, save face and grit through tough times.
'Low Spirits' exhibits the same, alongside some solid drum work during the chorus which brings an extra edge to another catchy one, before moving into the rolling guitar lines and excellent vocal harm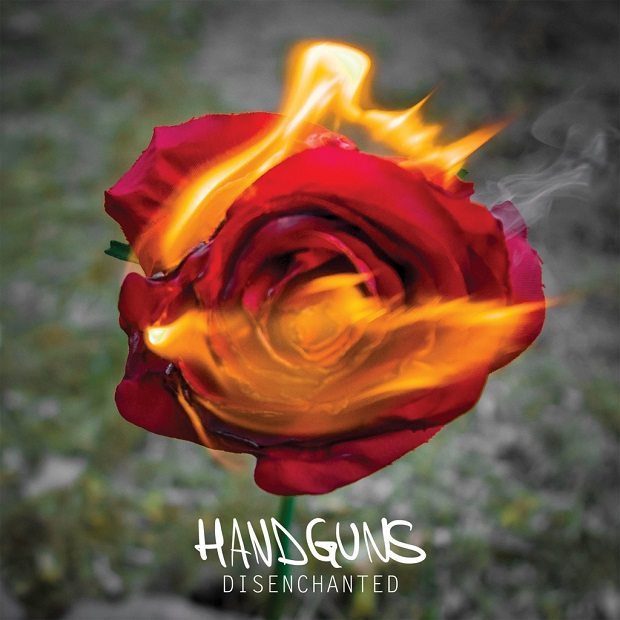 onies of 'Bury Me'. The subsequent take-down of guestlist and elitist culture in the scene, 'Carbon Copy Elitist', falls a bit short for me – sure, it's something that needs pointing out every now and again because there's ever a surplus of whoppers spouting inane nonsense around the music fandom (and industry), but it just doesn't really fit here.
The title track, on the other hand, raises a smile with its opening, before taking a fairly uncomplicated structure and elaborating nicely with guitar licks and restrained drum fills. 'Conjuring My Youth' follows this with some seriously juicy guitar tones yet lyrics that perhaps come across as a little uninspired, before being succeeded by 'Missed Calls', which draws upon that timeless school of love song from the road (I don't think they let pop-punk bands release a record without one of these).
'Recovery' wraps things up with a bit of a Good Charlotte-esque vibe – a solid closing track before a brash bridge with over-produced drums (similar to Good Charlotte's single 'Makeshift Love', incidentally, although that wasn't where I drew the initial comparison) kills the mood a bit.
To summarise then, Disenchanted is a solid release. Is it generic? Pretty much, but it is what it is – definitely strong enough to worm its way into my pop-punk rotation. That said, in places the lyrics fall a little flat in their simplicity and I'm still left wanting… although as an album it has all the hallmarks of a grower, so check back with me in a few weeks about that.
Disenchanted available now on Pure Noise Records

Jed the Music Ed. is a Music Promoter/Booking Agent and general fixer with Rawkus Events. Jed's interests include a constant and reckless over-caffeination, irrationally spontaneous travel plans and maintaining an over-expensive (borderline hoarder) PC/retro gaming habit.