[dropcap style="font-size:100px; color:#992211;"]T[/dropcap]he Graveltones are an Australian two piece that met in London with a single purpose  – to bring hard hitting blues rock to the world.
Playing over 250 shows in  three years, the Graveltones have toured around the world, built a fanbase, and kicked ass.
On record they channel the pages of musical history that were written away from marketing meetings, projected earnings, and stylists. Days when music had some fat laid over working muscle, and songs were a way to shake the dust from your bones and to keep your soul alive until your next payday.
Getting low down and dirty, Trebuchet spoke to Guitarist Jimmy and Drumsman Mikey about honest music played from the heart. This is what the Graveltones told us.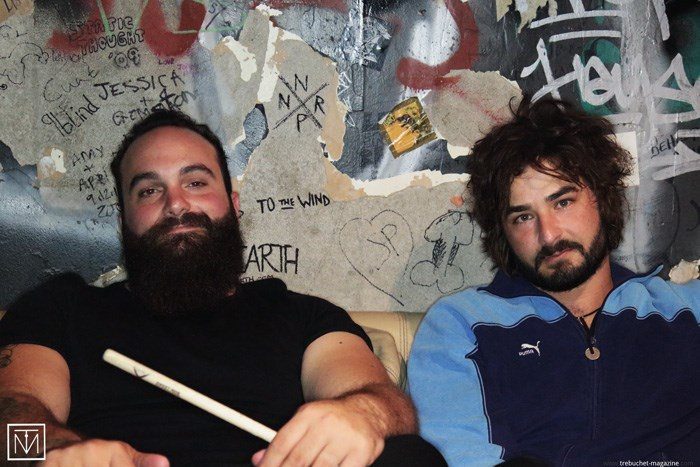 Seems like the Graveltones are going from strength to strength, how have you taken it?
Jimmy: This is our first headline tour. We've done some smaller things but this feels like the first big one.
We've just done six weeks in Europe and have been getting a good response, so we're expanding it out to Belgium and France. So far the experience has been really good.
We've had some great support slots as well that have helped get our name out there a bit. There's a German band called the Boss Hoss that we toured with in November last year and they're always really great. We get really along with them and had a blast the first time. So much so they've invited us back .
Mikey: Which is nice.
Jimmy: Yep. For us Germany has always been somewhere we wanted to play. A lot of artists that we really admire have been there and cracked it. Or at least spent some time there – it has this atmosphere, so it's great going over there are being part of it and seeing where all these artists really pushed themselves.
Mikey: It feels like part of a tradition really. You leave Australia and then come over here (UK) and then keep following it to Berlin or wherever it goes. It's been amazing to come over here and do it, but then to get so much support in Europe as well is just incredible. The continual build is what it's all about.
Jimmy: Yep.
You're a two person band, which isn't as uncommon as it once was, how do you guys make it work?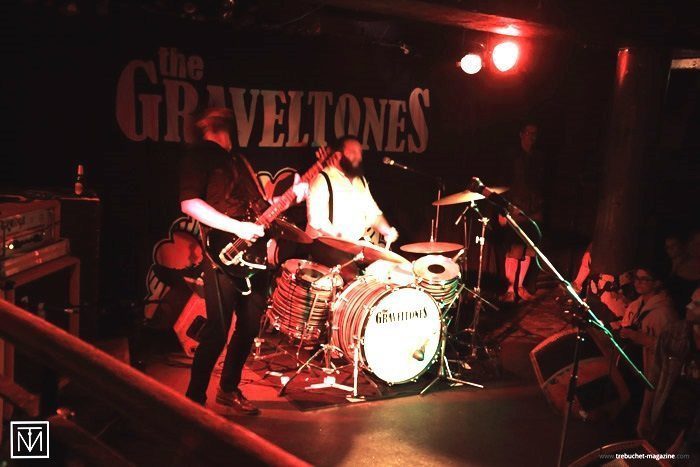 Mikey: In terms of the way we write and what we do, we just try and be ourselves.
Jimmy: It's just rock and roll man, and we just try to be as true to the art as possible. So whenever we're writing we would never ever sit down and say "OK,  we're going to write a song like this or that".
When me and Mikey get in a room what we hear is very much what happens from there, and we try and remain true to that in some way. It's very organic and isn't a pre-thought out thing. We just write and work on things, and when they sound right to us  then that's it really.
In terms of influences, I just hear what we do, but as with any art or artists we draw on things that have shaped us in the past. It all siphons through somehow and what comes through in the end is a mixture of all of that.
[quote]The lyrics. Pay attention to the lyrics.
I don't think people do that enough these days[/quote]
Mikey: Sometimes something happens that you don't expect. Sometimes we have connections that happen when we're jamming and then 15 minutes later the song's finished. That's what we really believe. Songs should have that energy and that organic thing that happens when two people who have different inputs or differences get into a room and just let it go!
Jimmy: Not just for The Graveltones, but ultimately for us, in order to play music it has to be honest. It's funny being a two-piece thing sometimes.  If Mikey is pushing me on drums then I'll feed off that, and vice versa. If I try and bring it down we're able to react quickly. Being a two-piece gives us a unique ability to react and focus that much more than, say, if there were loads of other people in the band. It makes it a bit more special than what happens in three or  fourpiece bands.
Also when we play live we try and keep a strong balance between representing the songs from the album and still being a spontaneous as possible. Being just us helps us do that too.
What do you think people might miss on the first few listens of The Graveltones?
Jimmy: The lyrics. Pay attention to the lyrics. I don't think people do that enough these days and I've always felt that if a song doesn't have strong lyrics to me, then I can't really get into it. If it doesn't connect with me lyrically then… I don't know.
Obviously, there are some songs that don't really need to say anything, not that our music is really 'saying anything', but  lyrics have to have something in there that connects with people. I mean, we often play to people whose first language isn't English and they aren't (at least initially) into the lyrics. But then travelling around we do talk to people, and they've made a real effort to try and understand what we're singing about, so you have to put an effort in, to make their effort worthwhile. That's important to us.
Thanks, can I have beer now? 
Mikey: Not sure (laughs)
Jimmy: Depends, but why not?