[dropcap style="font-size:100px; color:#992211;"]W[/dropcap]het your daggers and bind your maidens: the Goblin King's Masquerade Ball is here, and this year it was all about the Rite of Spring.
Creating the carousal are and Guerilla Zoo and A Curious Invitation (the latter a venture by Last Tuesday Society's Suzette Field based around literature's greatest parties).
With masks obligatory and a dress code including "pagan gods and Venice carnival", it's a night out of the ordinary, and a recurring entry on the debonair hedonist's social diary.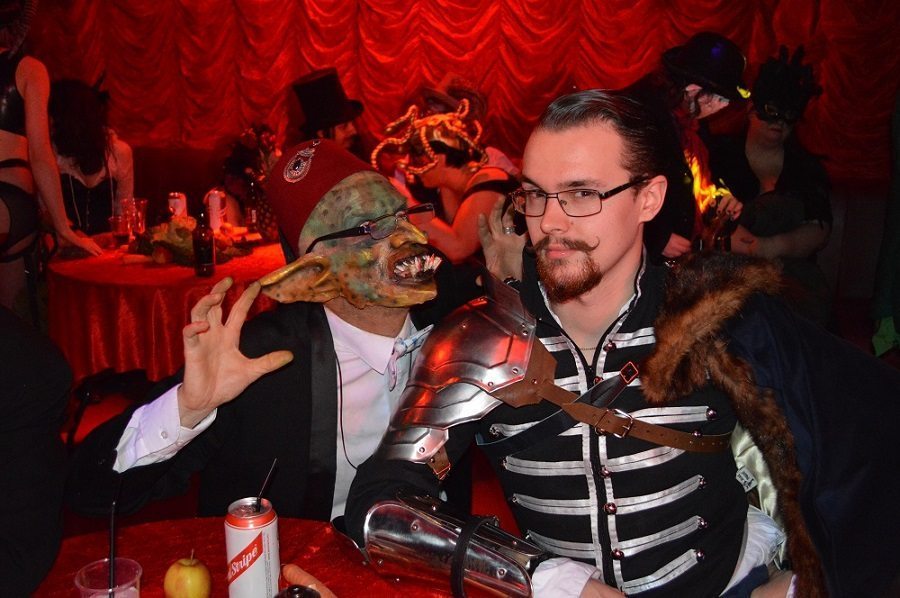 Swirling satyr horns and blossoming ball gowns abound. Maniacal goblins cackle and pagan titans wield mighty hammers. This event comes but once a year, and the crowd at The Coronet have spared no effort in their preparations.
A sensual smorgasbord of surprises graces the table tonight. As ball-goers filter in, they are serenaded with the Sleeping Beauty Waltz, the Radetsky March and the Can-Can by – who else? – the London Gay Symphony Orchestra.
Art Macabre's death models – this being altogether too subversive an event to call them life models – recreate a pagan sacrificial ritual for those desiring to unleash their dark side with pencil and paper. Not your standard London venue fare, but judging by the packed rows of rapt faces, it's a hit.
Brighton's Buffo's Wake are without a doubt the hit of the main stage. Dishing up a fine feast of eastern European punk cabaret, they have the audience jigging from front to back. Theirs is a tight ensemble of well-crafted songs bound together with watertight showmanship.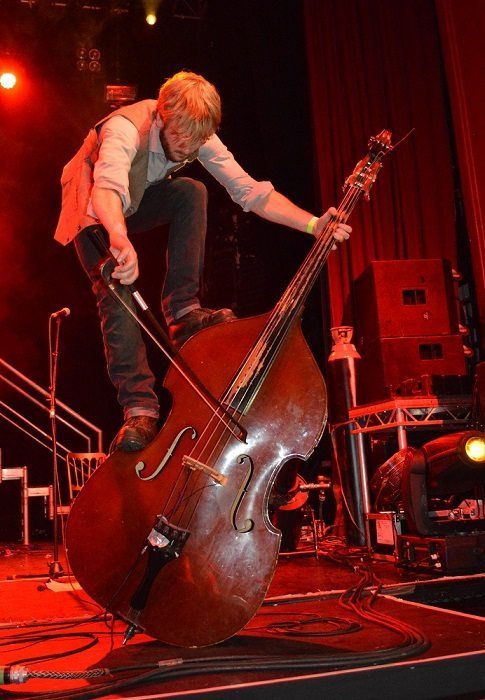 I defy you to find me another act whose double bassist plays his instrument while standing on it. And the woman in the fox mask is having a whale of a time. Go, fox lady, go!
Between the regulars of Rumpus, Balkan Beats and White Mischief, some might ask whether London's party scene really needs yet another Bohemian folk punk band. But when that band is Buffo's Wake, the answer is a resounding yes.
The Coronet is a labyrinthine venue, and you could easily miss the three smaller rooms to the left of the main stage. Which would be a crying shame, because these rooms include hot tub Princess Bride screenings, Captain Crop's bondage dungeon, and the logical counterpart to these things, a game of splat the rat (well, splat the fairy, to be pedantic).
For all that you are never bored, it doesn't go unnoticed that some acts, such as Klezmer outfit Tell Tale Tusk, play twice. A metropolis like London is brimming with fresh, diverse talent: packing a few more in definitely wouldn't hurt. And given the sheer number of men who were Thor, throwing more metal into the mix wouldn't hurt. Instead, the soundtrack is a variety of swing and Gwen Stefani.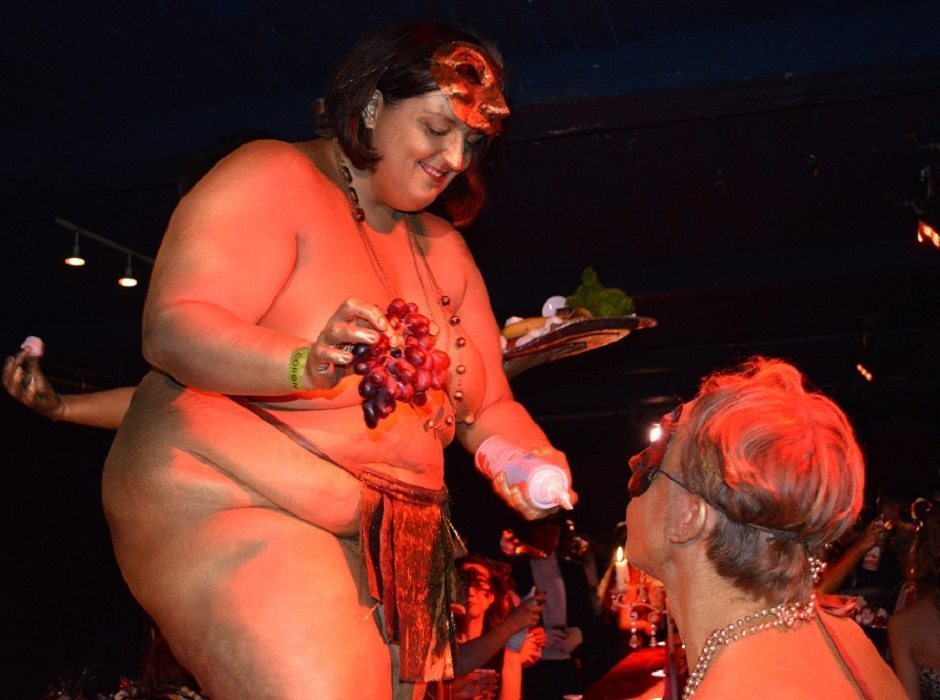 But the crowd are jubilant, golden-faced and shiny-eyed, there to dance until they can dance no longer. If this is what it takes to herald the spring, then long may it continue.