[dropcap style="font-size:100px;color:#992211;"]T[/dropcap]
his November, Freelands Foundation present The Coming Community, a multimedia exhibition featuring works by two artists and one collective from diverse backgrounds: Andrea Zittel, Grace Ndiritu, and the Karrabing Film Collective. Accompanied by a dedicated public programme, the exhibition encourages viewers to consider alternative ways of living together in the face of global political and ecological instability.
The Coming Community draws from Italian philosopher Giorgio Agamben's conception of community as a continuously shifting and reforming entity free from national, political and religious boundaries. Through this thinking, we are invited to question our given roles and identities in society and ask: 'Who do we want to be?' With the rise in protests across the world against the ecological crisis and political instability, this re-examination of how we can coexist is becoming ever more prescient.
Over the past two decades, American artist Andrea Zittel has employed everyday materials — food, furniture, clothing, shelter — as the basis for her work. Her ongoing artwork, A-Z West, began in 2000 and stretches over a space of 70 acres in the Californian high desert next to Joshua Tree National Park. Comprising a diverse range of structures and installations, from wagon station camps to weaving studios, this life project constitutes for the artist 'an evolving testing grounds for living'. Through the works on display in The Coming Community, viewers can reflect on the artist's dedicated 'life practice' of A-Z West.
British-Kenyan artist Grace Ndiritu took the radical decision in 2012 to live nomadically for several years. This experience led to the development of her research project The Ark: Center for Interdisciplinary Experimentation (2017), an interdisciplinary summit and experimental laboratory delving into the role of art, science, spirituality and politics. For the exhibition, Ndiritu will present archival material from The Ark – masks, banners, as well as films — that document the findings and results from these sessions.
As part of the public programme, Ndiritu will launch a pop-up store of her project COVERSLUT©, the world's first 'Pay What You Can (PWYC)' clothing label. Founded in 2018, the label uses a mix of capitalist, PWYC and ethical economic strategies and works directly with refugees, migrants and young artists.
Karrabing Film Collective comprises more than 30 intergenerational indigenous filmmakers from Australia's Northern Territory. Through the medium of film, the collective examines contemporary Australian culture against the country's colonial history. Its most recent film, The Mermaids, or Aiden in Wonderland (2018), is a surreal imagination of a post-apocalyptic world where indigenous groups suddenly find themselves empowered to play a crucial role in humanity's survival.
The projects brought together for this exhibition foreground what could happen to our environment if we don't rapidly begin to take action and adapt to changing climates and ever-shifting geopolitics. Despite hailing from diverse backgrounds and cultures, the selected artists and collectives share the common goal of adapting to the future world and, in the process, creating a new notion of community that transcends contemporary sociopolitical divisions.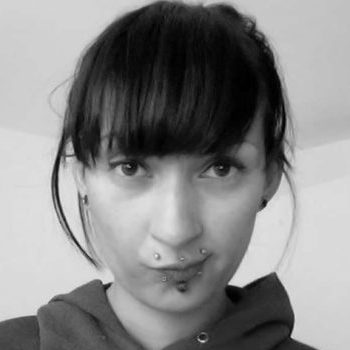 Naila Scargill is the publisher and editor of horror journal Exquisite Terror. Holding a broad editorial background, she has worked with an eclectic variety of content, ranging from film and the counterculture, to political news and finance.