[dropcap style="font-size:100px; color:#992211;"]O[/dropcap]riginally considered a postscript to punk, the subculture that is Goth has shown remarkable, and perhaps ironic, longevity for a musical genre noted for its lyrical and stylistic fascination with death.
The six-monthly solstice gigs by Fields of the Nephilim provide a focal point for the gathering of the troops, and the Kentish Town Forum overflowed with black clad devotees to celebrate the winter solstice and Saturnalia. Unfortunately time has marched on and it has been unkind to the many male fans no longer able to sprout flowing locks or maintain the skeletal figure – to paraphrase Wayne Hussey's voiceover at the start of the epic Wasteland by The Mission, it was a case of "I still believe in Goth but Goth no longer believes in me". No matter, later that evening the copious amounts of dry ice enveloped like Victorian smog those pressed against the barriers and disguised a multitude of sins.
But before then, there were two support bands with equally long histories. Not to be confused with the popular wedding group or Californian psychedelic band sharing their name, opening act Salvation from Leeds remained loyal to their 1980s roots. A set reminiscent of Echo and the Bunnymen, Simple Minds and early U2, had just a sprinkling of the influence of their old friends, The Sisters of Mercy.
Much excitement had been stirred up in anticipation of the main support, Skeletal Family.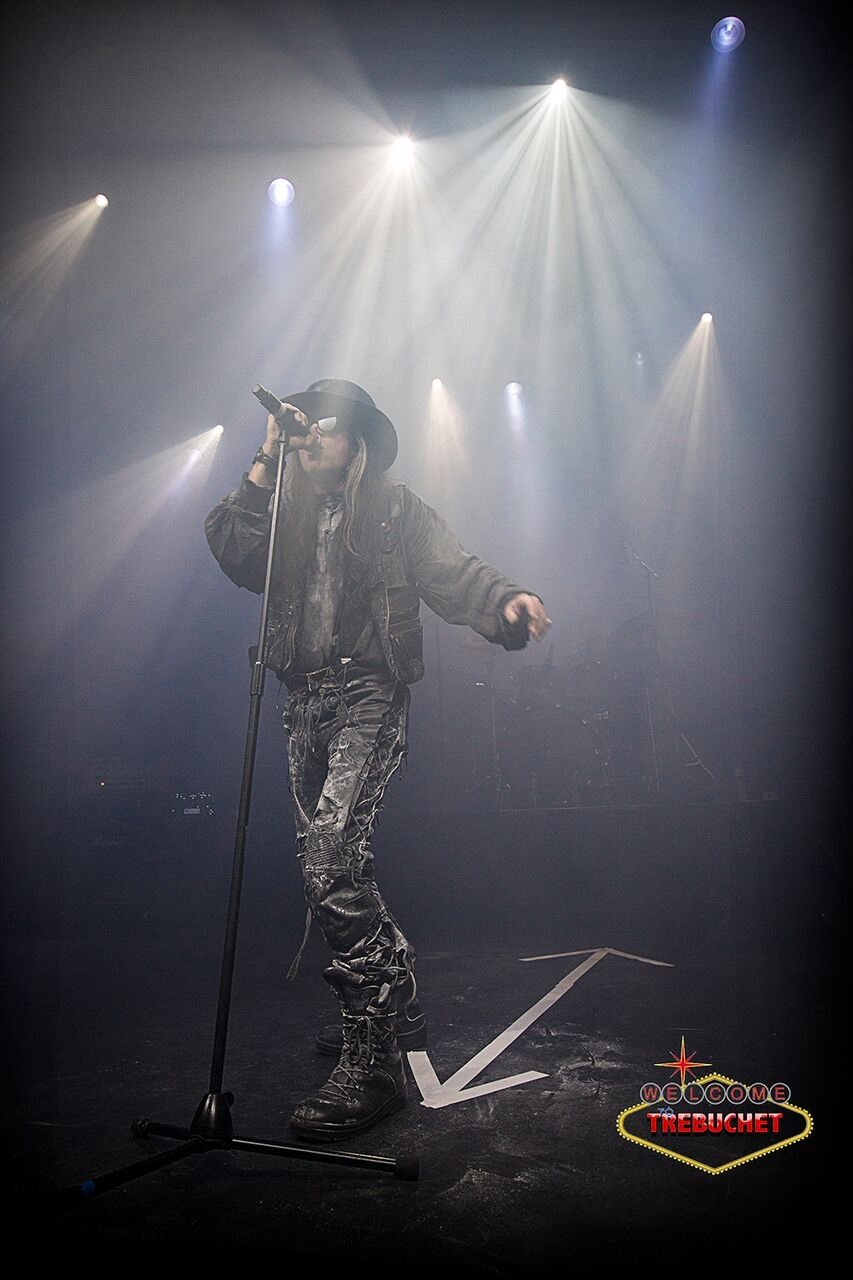 Also hailing from Yorkshire and with Sisters connections, they satisfied expectations with a tight, vigorous set packed with dark delights. Eerie, twangy guitar riffs rang out over frenetic drums all topped off with Anne-Marie Hurst's enchantingly punchy vocal delivery as she commanded attention.
While some seminal Goth bands of the past have cut their hair and dusted off the flour, Fields of the Nephilim still carry the torch through the graveyard. The dry ice got slightly excessive at times, as we struggled to see Carl McCoy as more than a shadow through the fog but it only added to the ethereal quality as the dark yet tender sounds drifted across a venue packed to the rafters. The blend of gruff vocals and gossamery delicate guitar work with a mystical quality that has long distinguished the band from their less nuanced contemporaries was put to spectacular effect.
With a career spanning set, taking us from 1987's Dawnrazor to last year's Prophecy and everything in between rather than anything new, there was enough to please those who had travelled the road with them and to intrigue the less familiar. Interesting nuggets from each album and a mixed up chronology avoided a straightforward "greatest hits" singles collection while including the classics such as Moonchild and Psychonaut.
By the end of the first encore and an increasingly animated performance, the assembled throng was singing along to Last Exit for the Lost. As the night culminated in Celebrate as the second encore, McCoy softly growled, "This moment hangs like your ragged hair…" with his hypnotized followers joining in.
Goths may not have a Christmas song, but they certainly had a Saturnalia anthem.
Kentish Town Forum, 22 December 2017
Photos by Carl Byron Batson. Not to be reproduced without express prior permission.