It appears that FaceBook consider the word 'faggot' to be an acceptable target word to use when homing their advertising in on gay users.

FaceBook's use of a derogatory target keyword, as exposed by media commentator Darren Hemmings in MusicAlly here, is a new low in the online media race to make money at the expense of established ethics.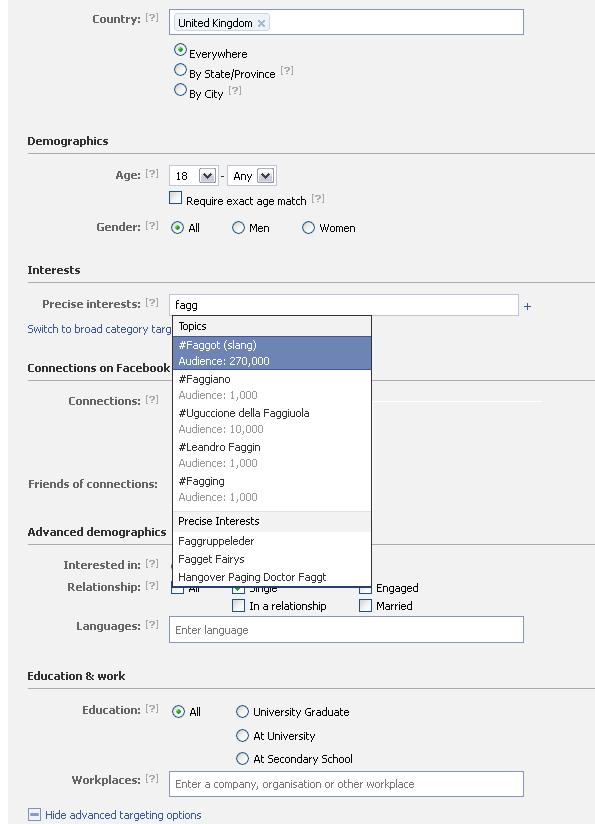 Still, the world's youngest billionaire has to keep those dollars coming in, doesn't he?
OR
Perhaps we're just indulging in social media's favourite pastime – demonstrable outrage. In the same way as the words 'nigger' and 'queer' have been appropriated, rebranded and redefined by the very groups who have had those terms hurled at them in spite, 'faggot' is open to interpretation. Of the graphics above the second shows the interface where the user, designing their advertisement, inputs their terminology.
FaceBook's part in all this is unclear, but it is perfectly possible that the intervention of the autofill on inputting 'fagg' is as much to do with previous patterns of user self-identification (even if the terms used are unacceptable to many), than any culture of homophobia in the FaceBook offices.
Tangled and tense times indeed, but at least there's a dialogue. Beats stringing people from trees.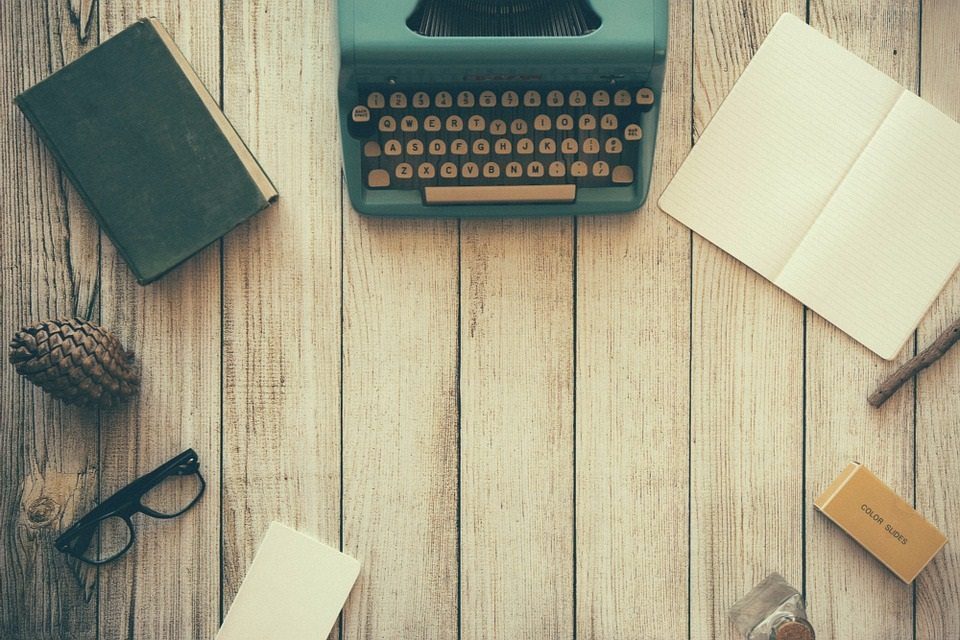 The aim of art is to represent not the outward appearance of things, but their inward significance. – Aristotle