Can we have too much information? The Miaz brothers continue to play with subjectivity, focus, familiarity and the physical nature of perception. We know what these images are and their provenance in history and our frustrations about 'what we should see' keeps us on edge. One striking feature is the uniformity of the blurring effect, each image is 'unfocussed' to the same extent.
Asking Roberto Miaz about this he responded slyly that this was partially due to the nozzles on the spray guns they use and standing in a room where there are a number of unfocussed windows magnifies the effect. However, there are number of clues that the optical nature of the work isn't central to what they're trying to achieve, paint drips and over spray, step back from the works being purely visual and into the realms of amicable discussion. The immediate lightness of the work brings the viewer into its orbit and one wonders what a longer exposure might reveal.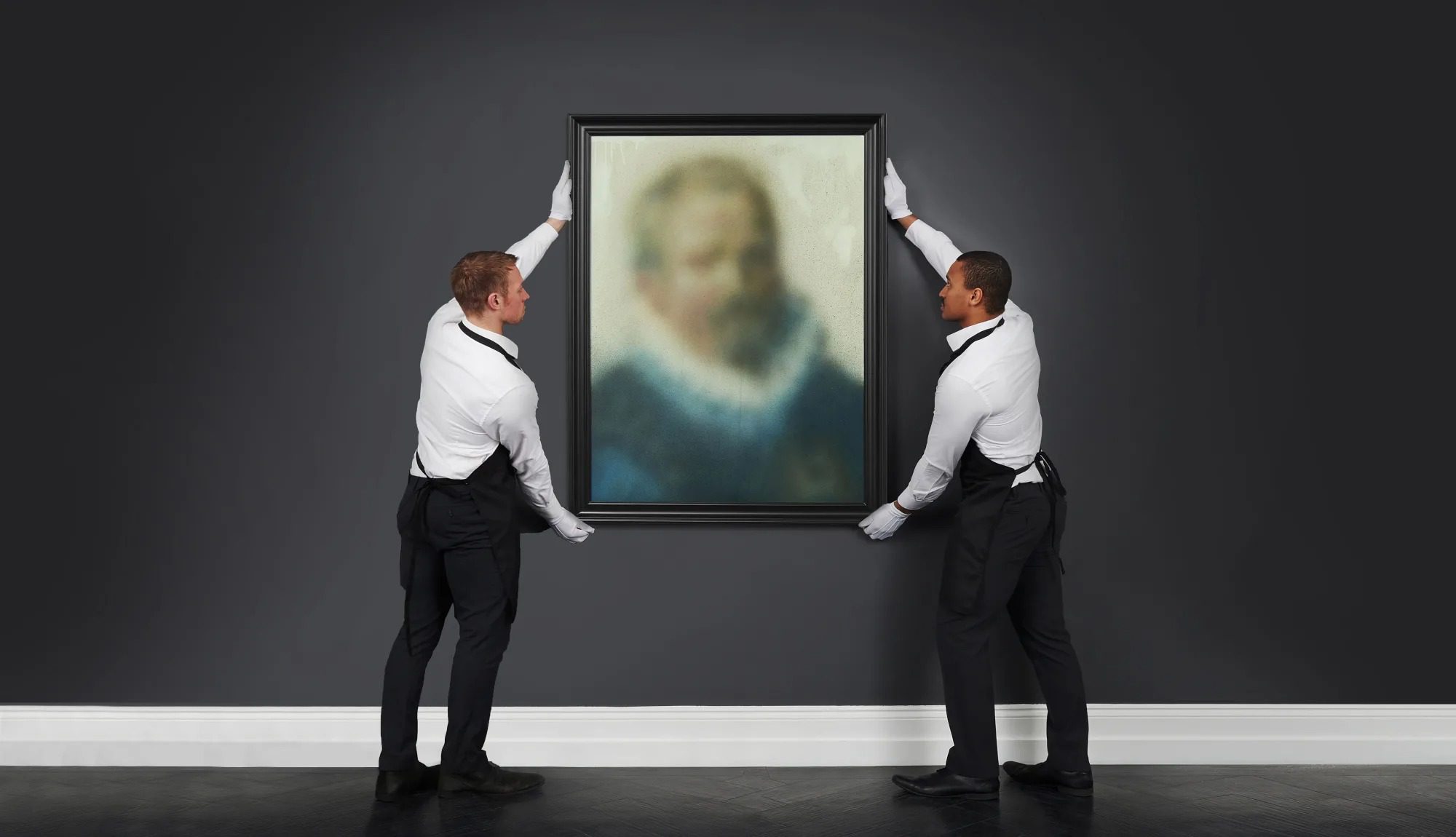 Exhibition notes: 
Maddox Gallery is proud to present The Past, Present & Imperceptible, a solo exhibition of works by Italian duo, the Miaz Brothers.
Following residency this past year at Maddox Gallery in Shepherd Market, the Miaz Brothers return with a body of work that challenges perception more than ever before. Rendered in their signature style with layers of aerosol paint, the duo's latest exhibition offers clouded projections of old masters and apparitions in candle-lit scenes; works that are at once a hazed account of legends, fables and disparate fantasies.
Priding themselves on the surprising nature of their work and their defiance of the genre of portraiture, the Miaz Brothers encourage the viewer to use their perception and interpretation to bring clarity to their large-scale out-of-focus works.