[dropcap style="font-size:100px; color:#992211;"]F[/dropcap]iring out tracks from their new album Game On and first up in front of Black Star Riders and Europe at London's Shepherd's Bush Empire, were all female rock and rollers The Amorettes.
This oestrogen fuelled three piece rock machine has had some mixed reviews but, judging from this particular stage show, any negative comments must surely be quashed. They gave onlookers a faultless, all out, guns blazing, adrenalized performance.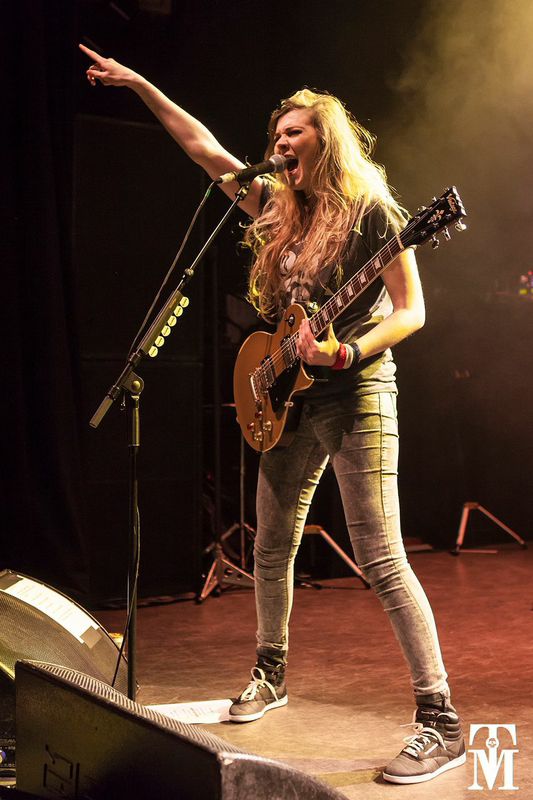 From what we have seen and heard to date, The Amorettes will give any rock 'n' roll band a damned good run for their money, male or female. Indeed these girls are so spunky it is quite possible they actually have huge sets of balls strapped up inside those crotch-hugging jeans.
The sold out auditorium was obviously expecting the essence of old school rock to fire them up and that patchouli oil-laced juice was dutifully delivered, neatly packaged in jeans and T's with scruffy fuck me pumps and one hell of a headbanging fuck-you attitude. The dirty sweaty set-list included 'Fire At Will', 'Shoot From The Hip' and 'Hot And Heavy'. There was simply no foreplay required. The girls got it flowing from the very first beat and smashed it out like a fast, furious, filthy knee trembler against a rough brick wall.
Just like that quickie round the back, Hannah's pounding skin smashing, Heather's banging bass lines and Gill's gritty vocal/blistering guitar riffs were over all too soon, leaving just telltale scuff marks, a ringing in the ears and the faint smell of perfume luring you back for more.
Images by Carl Byron Batson. Not to be reproduced without express prior permission.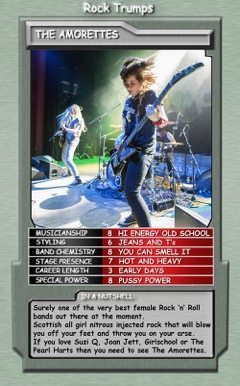 Photographer, published poet, former party animal, body builder, grave robber
to the stars and renowned chainsaw juggler, Carl can often be spotted on his
Harley Davidson pretending to be in Terminator 2. He is also frequently seen in
the press pits of old London town, camera in hand, avoiding being hit by bottles
of wee and crippling his opposition with secret Kung Fu moves.