[dropcap style="font-size:100px; color:#992211;"]T[/dropcap]his review for Courtney Barnett's album launch in East London is very late.
You see, I was in the process of moving back to London; unpacking, detonating dust clouds and holding back the inevitable moving­induced­asthma attacks.
Such an experience Courtney Barnett could, no doubt, turn into a song with the deftest of lyrics and a sense of insight that most people can only vaguely wheeze about. Mark Riley described the latest album as "corking" last night on the radio and it's hard to argue with that kind of rationale. This album is corking and so are Barnett's (sometimes wobbly) drawings of chairs.
On the launch night in question, these drawings were professionally framed and hung around Shoreditch's Red Gallery. The London launch event for Barnett's new album Sometimes I Sit and Think and Sometimes I Just Sit took place a few blurry Mondays ago; I attended covered in dust with bloodshot eyes, thinking how nice one of those framed pictures would look on the wall of my new flat.
And it was worth ignoring every fibre of my being telling me to go home and sleep, in order to see this performance.
Couple the drinks tokens…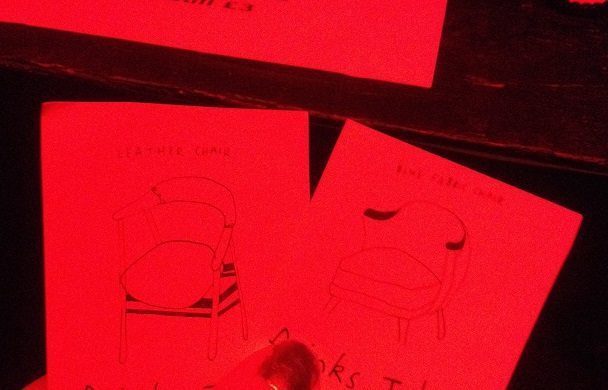 …with the free bánh mì for eats…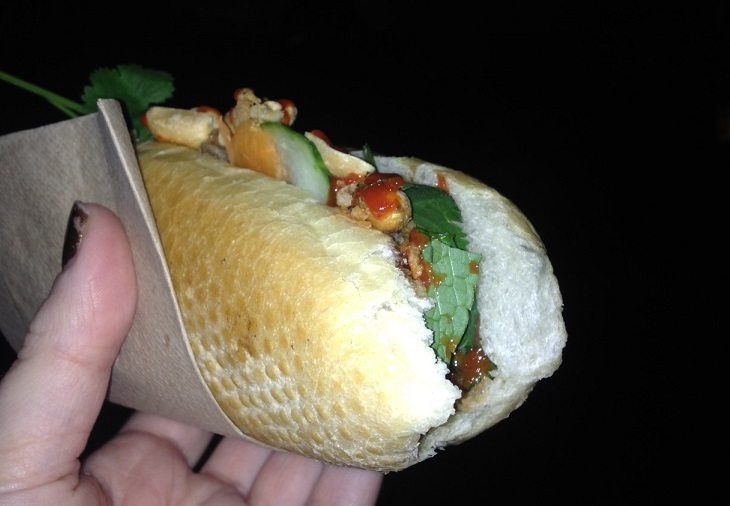 …then add Courtney Barnett herself…
…and you've got yourself a rather splendid evening.
Courtney Barnett's songs are like diary entries, written to be sung to a captivated audience of which I am but one captivated member.
This, the new album; played in full to a screening of animations in the gallery basement flanked by a red­lit bar taking drinks tokens featuring those aforementioned hand-drawn chairs. It was quite the setting.
I fell for Barnett after hearing 'Avant Gardener' on some podcast or another, because her simple storytelling about a serious asthma attack reminded me of a serious asthma attack of my own (just replace gardening with a litter of kittens and the needle to the chest with a nebuliser; ­ it was close enough for me anyway).
The song and the story were played on repeat many, many times. And that that compelling storytelling continues in the album, told through a face full of hair and perfectly timed head nodding.
[Aside: we have a similar approach to bangs, Courtney, her bassist and I.]
This time Barnett sang of troubles buying a house in, 'Depreston':
"I'm saving 23 dollars a week"
That's about right.
"If you've got a, spare half million, you could knock it down, and start rebuilding"
I know, buying a house is just getting ridiculous; who has that kind of money?!
At this point somebody in the audience made the rock fist and at that I noticed that there were a lot of bangs around me; it was a thing.
The rest of the gig was spent bending my ears to the words, lightly swaying and making a note to go out and buy the album immediately. And I recommend you do the same.
Oh and there's a Vine too.
@AltCharlieP