[dropcap style="font-size:100px; color:#992211;"]W[/dropcap]hen Empires Fall is the latest addition to the incestuous York-based progressive rock scene.
It's the new project from former Stolen Earth and Breathing Space bassist Paul Teasdale. A sample track, "Call To The Night Watch" with vocalist Aleksandra Koziol appeared something like a year ago, but since then we've had a long wait for the album.
When Empires Fall consists of guitarists Stew King and Dave Hunt, and Paul Teasdale on everything else. Teasdale handles the majority of the lead vocals himself, with Aleksandra Koziol and Joanne Wallis appearing as guest vocalists, each singing lead vocals on one song. There is also an appearance from Teasdale's one-time Breathing Space bandmate, guitarist Mark Rowen.
The two opening tracks set the tone. "Intro" with its birdsong, doomladen keys and Floydian guitar flourishes leads into the bass groove-driven rocker "Hurt". The album is an interesting and highly varied mix of indie-rock and progressive rock. Uptempo rockers with trebley guitars sit alongside atmospheric keyboard-led ballads.
There are certainly a few songs that would not have sounded out of place on a Stolen Earth album had the original lineup of that band stayed together. But other material, especially on the first half of the album, have a strong Britpop flavour. A strong sense of melody that owes a debt to The Beatles is the glue holding it all together, and the album as a whole has something of the feel of mid-period Porcupine Tree.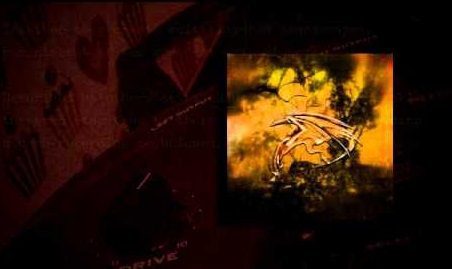 Highlights include the Hammond-drenched ballad "Barricade", the angry psychedelic rocker "14 Bullets" and "Under No Illusion" with a superb extended solo from Mark Rowan. "Call To The Night Watch" is the nearest thing on the album to a prog epic, with it's pastoral opening and a spine-tingling vocal from Aleksandra Koziol. A few of the songs carry a strong political charge.
Never any more than a backing singer in Breathing Space or Stolen Earth, the soaring melodies prove Paul Teasdale more than up to the task of singing lead. His bass playing is as dependably solid as expected, but he also impresses on keys, especially the Hammond organ on "Barricade" and the electric piano on "Sinking Deeper".
Much like another recent record from the York scene, Halo Blind's Occupying Forces this is a record that has feet in more than one camp. It has the depth, atmospherics and musicianship to appeal to progressive rock fans, but the straightforward and direct songwriting should also make this record accessible to more mainstream indie-rock audiences.