[dropcap style="font-size:100px; color:#992211;"]S[/dropcap]ince their emergence in the mid-1990s when the genre was at its lowest ebb, Spock's Beard have become elder statesmen of the third wave of progressive rock.
With their twelfth album The Oblivion Particle, the second to feature Ted Leonard on lead vocals, they show no signs of running out of ideas.
The sound is what we've come to expect from Spock's Beard. Swirling Mellotron and Hammond organ, blasts of hard rock guitar, rich layered vocal harmonies, and a strong sense of melody. If you imagine 70s British progressive rock married to the US West Coast sound with a bit of The Beatles thrown in for good measure, that's Spock's Beard's distinctive musical identity. As ever they love their vintage keyboards which have become a signature sound for the band, and Ryo Okumoto adds a few vintage synth sounds to the sonic palette.
From the opening wig-out "Tides of Time" and the soaring melodies of "Minion" to the stately finale of "Disappear" this is a record that needs multiple listens before it really starts to come to life. There are times when it strongly recalls Yes, especially those moments where the instrumentation drops out leaving gorgeous a capella harmonies, such as on "A Better Way to Fly". But this is a record with far more energy than anything Yes have done for decades. There is an exuberance about the whole thing;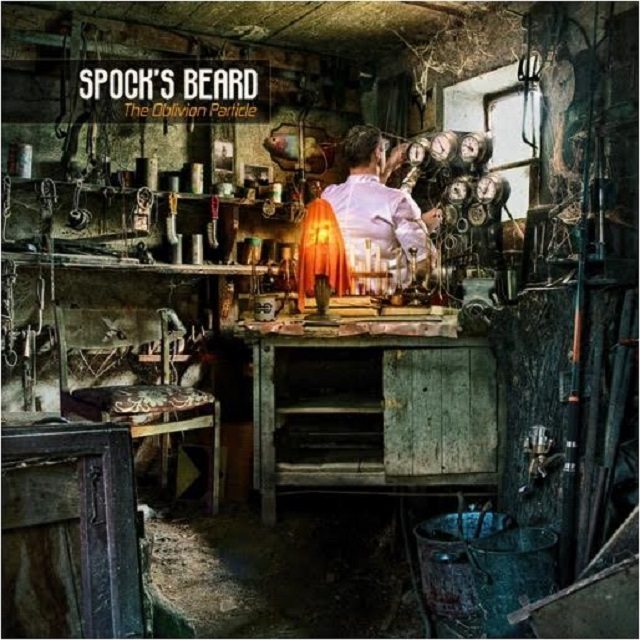 it's the sound of a band who know what they want to be and enjoy being it. Perhaps the only thing missing from this album is a stripped-down ballad to balance out the rocker workouts. Something along the lines of Octane's "The Beauty Of It All" might have lifted the record to the next level.
But once you've given it enough time to get under your skin, The Oblivion Particle is a highly enjoyable record. Spock's Beard succeed in having one foot in the past and one in the present; a delightfully retro sound with a modern sensibility.
Spock's Beard, The Oblivion Particle, released August 24 2015, available here