Duski are a band from Cardiff playing music on the blurred boundary between contemporary jazz and the experimental fringe of progressive rock.
Led by bassist Aiden Thorne, they're a five piece featuring sax, guitar and electric piano who have been making an impression on the jazz scene in South Wales over the past couple of years.
Their self-titled début begins with eerie discordant soundscapes before it morphs into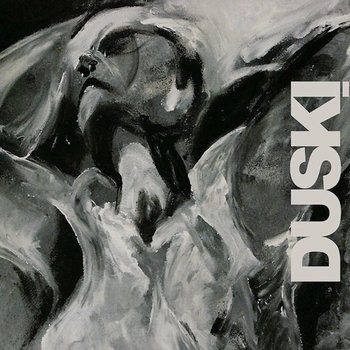 "Spare Part" gradually building from a laid-back beginning through an extended solo from the band's guitarist. The uptempo "Simple Song" is more rhythmic and melodic, with sax bought to the fore. Interlude sees the avant-garde noise make a brief return, leading into the mellow "Lakeside", built up from a chordal bass figure, with haunting sax lead underlaid by guitar textures.
By the languid "Two Hours Long" with it's serpentine sax solo, we're into the late-night chill-out zone. Then "Another Simple Song" takes things in the opposite direction. It opens with a shimmering guitar figure before building into an jazz-rocker in a similar vein to its earlier namesake, with an incessant bass groove from Aiden Thorne himself, and an impressive jazz-fusion piano workout at one point. The brief "Outtro" ends the album as it begins, with avant-noise, playing out with the whole band on one single sustained abrasive chord.
If the band's intention is to blend jazz with elements of progressive rock and ambient soundscapes, they have largely succeeded in their aim with this record. Much of the music is still recognisably jazz, especially when the saxophone is dominant. But there's also much in the melodies and textures for a more adventurous rock fan to appreciate. It's a very varied record, sometimes very mellow, sometimes times rocking out. Though there is still plenty of soloing, the emphasis is always on composition rather than numbers being vehicles for the solos.
An impressive début.
Pre-order Duski's eponymous album from Bandcamp