[dropcap style="font-size:100px; color:#992211;"]S[/dropcap]trange and incredible things often emanate from Ohio and Starset are certainly one of those things.
Purportedly preaching the word from the ever so slightly mysterious 'Starset Society', technology was certainly the name of the game as they thrashed around Koko's alien landscape, embracing the future in 'space/contamination suits' and protective headgear, whilst frontman (Dustin Bates, who bore no resemblance to 321's Dusty Bin) and was seemingly immune to any deadly particles, preached to the masses from what looked like a hunk of deck from the Starship Enterprise.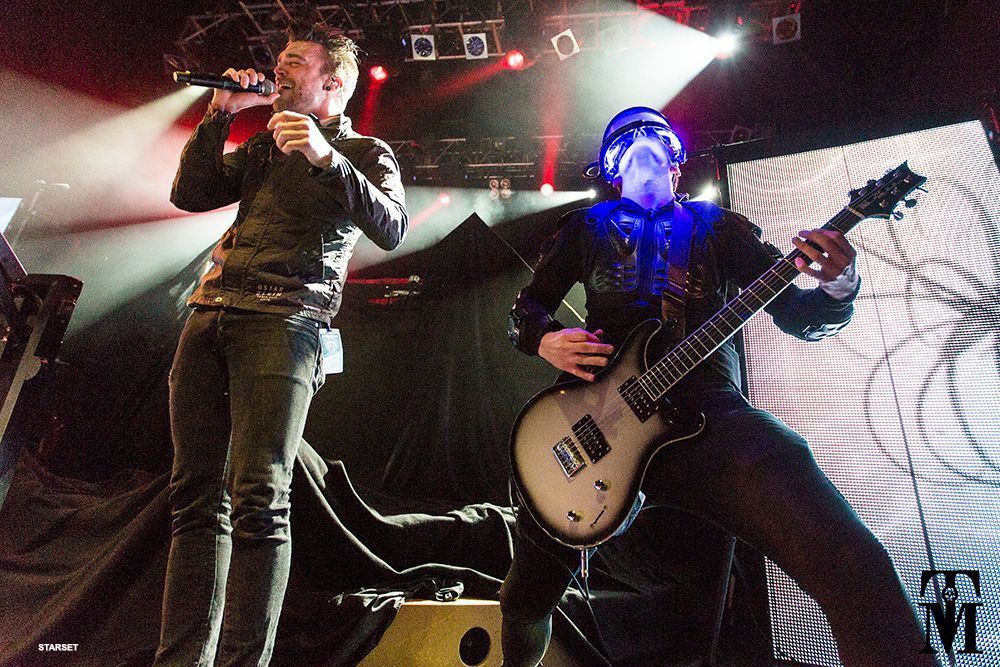 For those of us who have stared into alien eyes, we got the message. Everyone else just reveled in the kick-arse music and mysterious low light theatrics.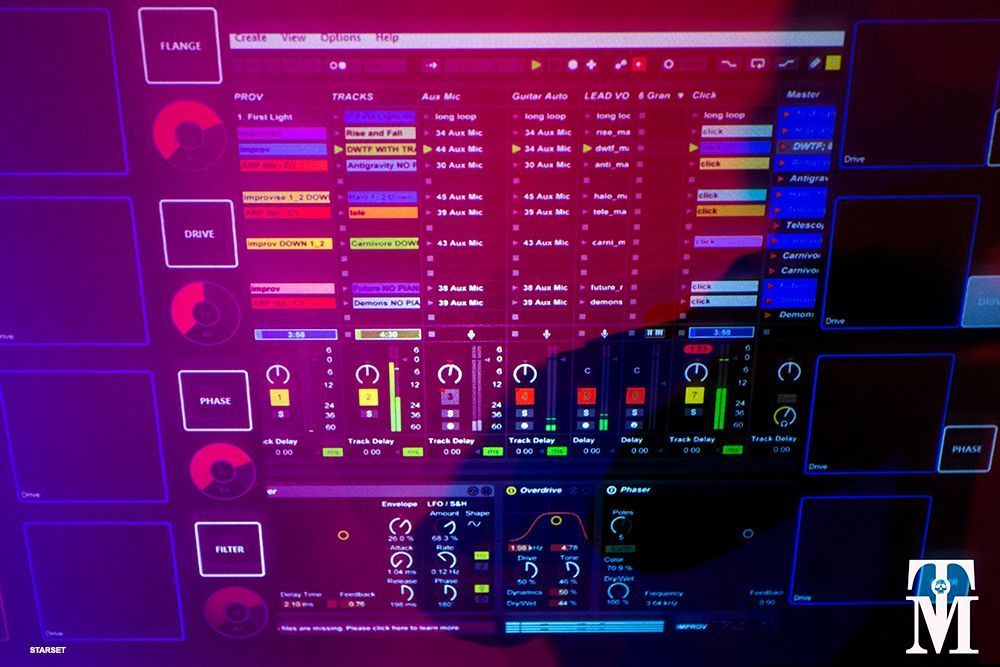 Lightening the mood and the stage came Fearless Vampire Killers (the band, not the film by famous alleged kiddy fiddler Roman Polanski).
Oh how the girls swooned for them, how the boys wanted to be them. There was audible gushing for these good looking high cheekboned young men. It made you sick to the point of wanting to slaughter them backstage and bathe in their blood.
Gothic pop rock maybe, metal lite certainly, but in a really, really good way. Citing some of their influences as David Bowie, Green Day, Weezer, Iron Maiden and The Kinks, you can certainly hear from where the finished product was spawned.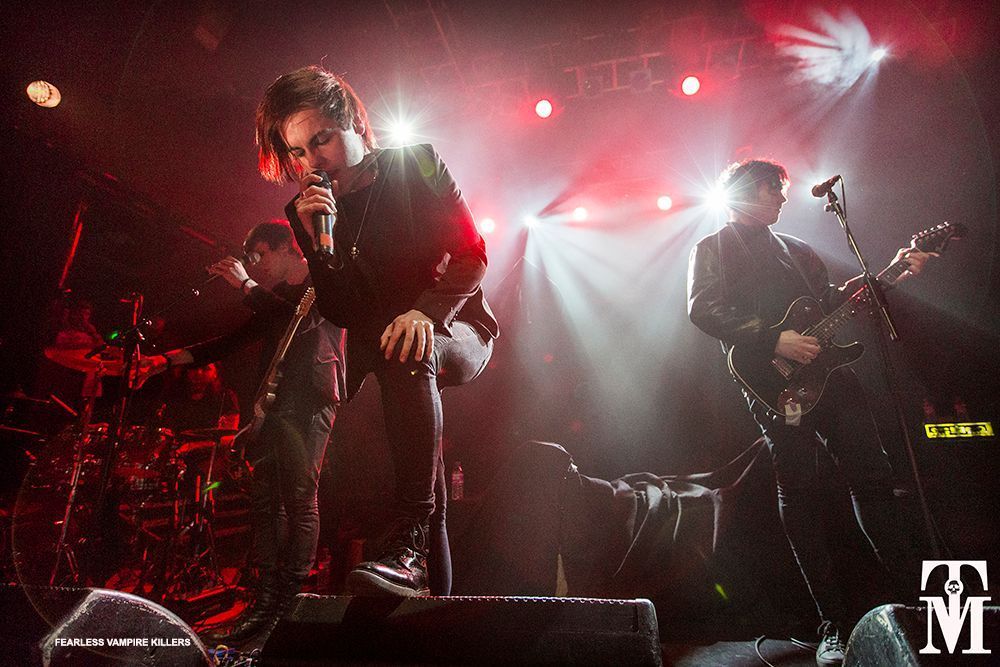 Fearless Vampire Killers brought the energy to the service for sure and delivered their sermon like exalted rock potentates. Just when you thought they had peaked, with egos seemingly on stilts, they smashed out a version of Elton John's 'I'm Still Standing' the like of which we have never heard before. This is a band we want to see again.
Last up on deck and with a sea of wannabe fans in rubber pants and super heavy eyeliner, Gothic / Industrial / Cyber / Burlesqueish Metal troupe In This Moment.
Unfortunately the visual content of Maria Brink's pantomime had the 'seen it all before' feel about it and the school play quality props did little to bolster the performance. All one could think was that, in those pants, a severe case of disco minge would surely fill the Camden stage and that far, far better things could be seen at the Rubber Ball.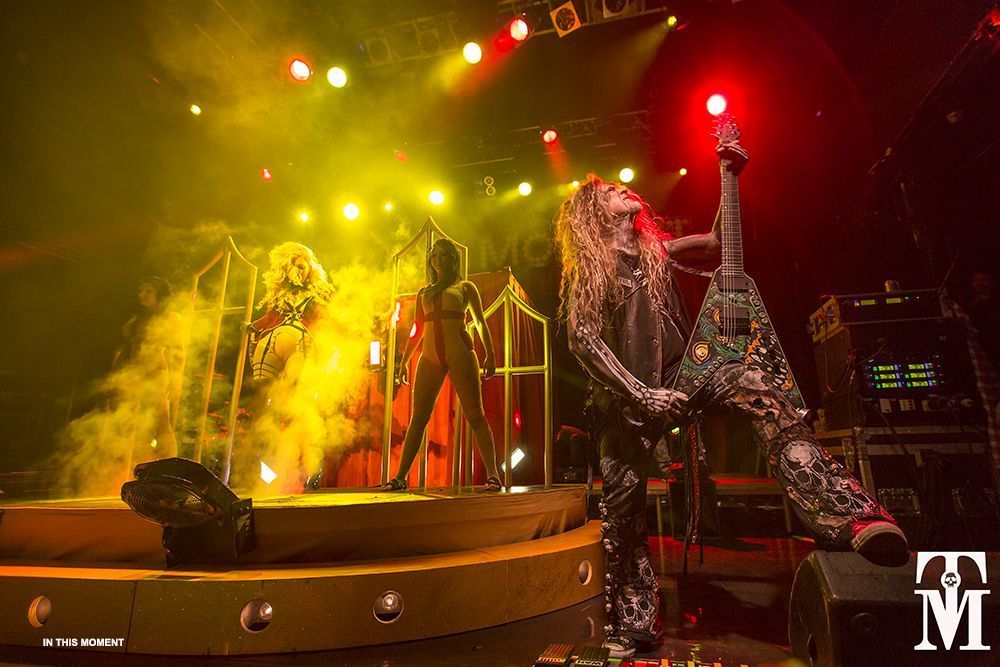 What did stand out amongst the smoke, mirrors and numerous costume changes was the music and you could take nothing away from the awesome hardcore shredding by the likes of Randy Weitzel and Chris Howorth, power to them.
Did Marilyn Manson do this sort of thing twenty years ago with or without the rubber pants?
Possibly, we never did care much for him either though.
Photos by Carl Byron Batson. Not to be reproduced without express prior permisson.

Photographer, published poet, former party animal, body builder, grave robber
to the stars and renowned chainsaw juggler, Carl can often be spotted on his
Harley Davidson pretending to be in Terminator 2. He is also frequently seen in
the press pits of old London town, camera in hand, avoiding being hit by bottles
of wee and crippling his opposition with secret Kung Fu moves.