Not a bad idea here from Club Silencio, having David Lynch add his very personal touch to proceedings at their Paris club.
Not that Lynch would ever be so predictable as to raid his own oeuvre so obviously, but how cool would it be if he decorated the place like a classic mid-west diner and refused to stock anything behind the bar except watery coffee and glutinous cherry pie? Doubt it though, considering that part of his week-long 'carte blanche' curation of the club's, well, 'je ne sais quoi' involves hiring a 'World Champion Barista' to brew up. Well, actually, it only says that he's 'invited' the barista, not that he's actually hiring him as such. Perhaps he's got the fella on his FaceBook and sent him one of those 'Will you be attending?' notifications. Let's hope Lynch has got one of those very handy George Clooney Nespresso machines knocking about, could be embarrassing otherwise. If you're likely to be in Paris in the next couple of weeks, and fancy a cappucino and some light reading (Crime and Punishment's always a chortle), it beats listening to the incessant Carly Simon at Starbucks:


Four times a year, Silencio will invite an artist to spend a week programming the club's various artistic worlds. The artist will be given a "Carte Blanche" to curate the club: from a literary, cinema, and music (playlist and live concerts) selection, to a culinary program and special bar menu. Each guest artist will also produce a work of art to commemorate the "Carte Blanche" at Silencio.

The first week-long Carte Blanche event will take place between October 21 and 27 coinciding with FIAC timing and will welcome David Lynch, the multidisciplinary artist who designed Club Silencio. Within the framework of Carte Blanche, David Lynch will introduce his personal selection of books and music, and display a series of photographs he shot at the club specifically for the event. He will also invite Troels Poulsen (World Champion Barista) and choose wines from a selection of Lynch Bages.

On the music side, David Lynch has invited The Kills (October 21), Au Revoir Simone (22), Kitty, Daisy & Lewis (23), Gary Clark Jr. (24), Lykke Li (27); and David Lynch's "Crazy Clown Time" album launch party will take place on October 26.

For the cinema the illustrious film-maker has selected a sharp program: Sunset Blvd. (Billy Wilder), Rear Window (Alfred Hitchcock), Lolita (Stanley Kubrick), My Uncle (Jacques Tati), 8 ½ (Federico Fellini), Hour of the Wolf (Ingmar Bergman) and The Apartment (Billy Wilder).

The library will feature David Lynch's selection of favorite books including, Crime & Punishment by Fyodor Dostoevsky, The Metamorphosis by Franz Kafka, The Art Spirit by Robert Henri, Name Above The Title by Frank Capra, and Anonymous Photographs by Robert Flynn Johnson.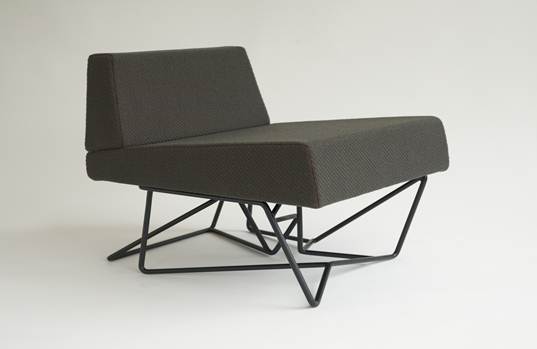 A limited edition of the Wire Chair designed by David Lynch and manufactured by Domeau & Pérès for Silencio will be exhibited in the window of Colette. During this period, this limited edition of 25 will be exclusively sold at Colette.
SILENCIO
142, rue Montmartre 75002 Paris / T:+331 40 13 12 32
The aim of art is to represent not the outward appearance of things, but their inward significance. – Aristotle