[dropcap style="font-size:100px;color:#992211;"]D[/dropcap]amien Hirst is opening an exhibition of more than 50 early works, many from his own collection, at his Newport Street Gallery in south London next week. End of a Century will include more than 50 installations, sculptures and paintings from the 80s and 90s, when Hirst came to fame as one of the Young British Artists (YBAs).
Examples from Hirst's best known works including his Natural History formaldehyde series are hotly anticipated. "It's an extraordinary opportunity to see Damien's early work, particularly for the next generation," says Cheyenne Westphal, the chairman of Phillips auction house. "His art from the 1990s is groundbreaking, he was the trailblazer who really changed our art scene here in the UK."
A number of works will make their debut, including Art's About Life, the Art World is About Money (1998), an auction house scene framed within a glass and steel case, and Up, Up and Away (1997), in which three ducks are suspended in formaldehyde. Early collages from the 80s, inspired by the German artist Kurt Schwitters, are also going on show.
The works are chiefly drawn from Hirst's own collection, augmented by other private loans. None of the art is for sale, according to a spokeswoman for Newport Street Gallery. "Damien Hirst's collection isn't really for sale, he has always kept that very separate," Westphal says.
Hirst's auction market has been patchy for the past decade, but, as Westphal points out, there have only been a "sprinkling of really important early works" that have come to market. Earlier this year, Phillips sold works from the collection of the London bond salesman Robert Tibbles, who was one of the first to buy a work by Hirst, including a pill cabinet for £600 in 1989, which sold for £1.4m with fees.
By contrast, Hirst's private market appears in good health. His enormous Venice exhibition, Treasures of the Wreck of the Unbelievable, reportedly sold out in 2017 racking up £250m. The show, installed across Christie's owner François Pinault's museums, was heavily criticised, not only for being overblown, but also for masquerading as a showroom for oligarchs.
The Newport Street Gallery exhibition may not be for sale, but the publicity will no doubt benefit Hirst. As the author, art market journalist and editor-at-large of The Art Newspaper Georgina Adam says: "Damien Hirst has a well-trodden history of bypassing his dealers and selling straight to collectors, whether through exhibitions or at auction. Everything has a price."
End of a Century runs at Newport Street Gallery from 7 October 2020 – 7 March 2021
Source: The Art Newspaper
Image: Damien Hirst, Myth Explored, Explained, Exploded, 1993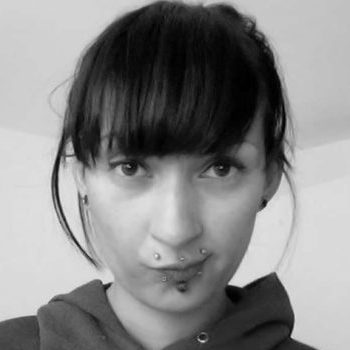 Naila Scargill is the publisher and editor of horror journal Exquisite Terror. Holding a broad editorial background, she has worked with an eclectic variety of content, ranging from film and the counterculture, to political news and finance.