[dropcap style="font-size:100px; color:#992211;"]T[/dropcap]he Creeping Ivies, a two piece band consisting of Becca Bomb on guitar and vocals and Duncan Destruction on drums and percussion, were formed in Scotland in 2010.
Intrigued by enthusiastic reviews of their two EPs, which often likened them to The Cramps, and presuming that the title of their first full length album, Stay Wild was in homage to Stay Sick, I was keen to listen.

The opening track, 'Black Cat', got my toes tapping with catchy, fuzzy guitar riffs and jangly tambourine, but the guitar solo sounded far too empty. Bands who manage to create a full sound without bass, such as the White Stripes or Two Gallants, tend to have a richer and more furious guitar style.
Whilst there is nothing wrong with a stripped down sound, unfortunately The Creeping Ivies' guitar melodies frequently sound too basic; sometimes the chords sound plodding, as if trying to compensate for the lack of bass by creating an underlying layer of sound.
A bass would fill out their songs but they could also overcome this problem with another guitarist – a lead guitar with interesting riffs over the top leaving Becca free to provide a foundation of rhythmic guitar lines would work well and fill out the songs. However during some tracks, notably 'Rock N Roll Ghost', a heavy bass riff would have elevated it from an enjoyable clap-along to a dance floor stomper.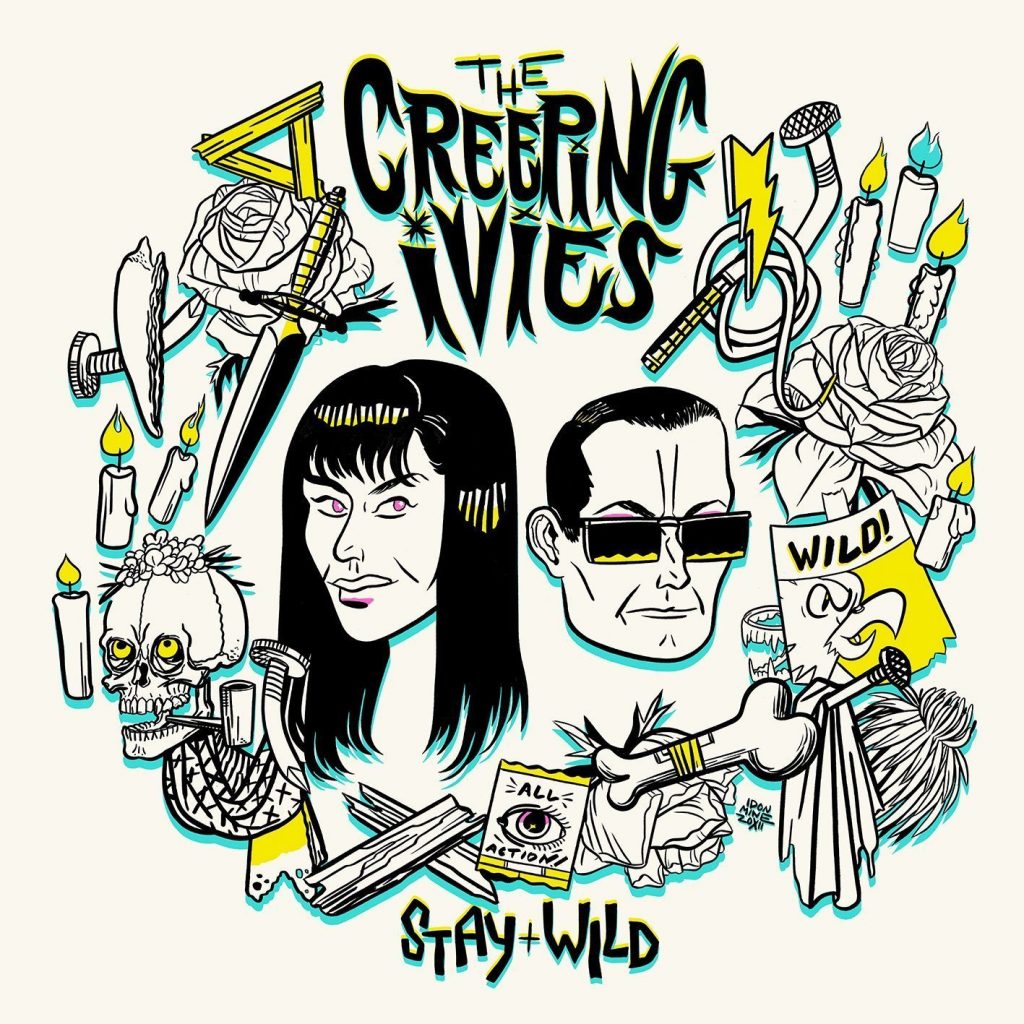 Comparisons with The Cramps seem to be based on style rather than substance – there is plenty of B-movie imagery but no rockabilly here; Creeping Ivies are a garage band with elements of punk and new wave. Becca's voice has been likened to Siouxsie Sioux, but again I think this is a slightly lazy comparison often cited by reviewers due to the perceived lack of feisty female vocalists.
Admittedly in 'Mirror Mirror', the title track 'Stay Wild' and 'House of Ivy', there are elements of a Siouxsie style inflection in the vocals, but overall Becca has a strong, more booming voice than the punk singers, at times reminiscent of PJ Harvey or Empress of Fur. Perhaps a bit of gravel or drawl would have added to the tone, but generally it was a clear, unaffected and suitably varied vocal performance.
But 'Stay Wild' just isn't wild enough. There is evidence of huge potential here – the pounding rhythm and punky guitar in 'House of Ivy' should get a crowd jumping around and 'The Word' was a delicious slice of old school style indie melodies that just needed an increase in tempo to get the party going, but the overriding feeling is that they're not quite there yet.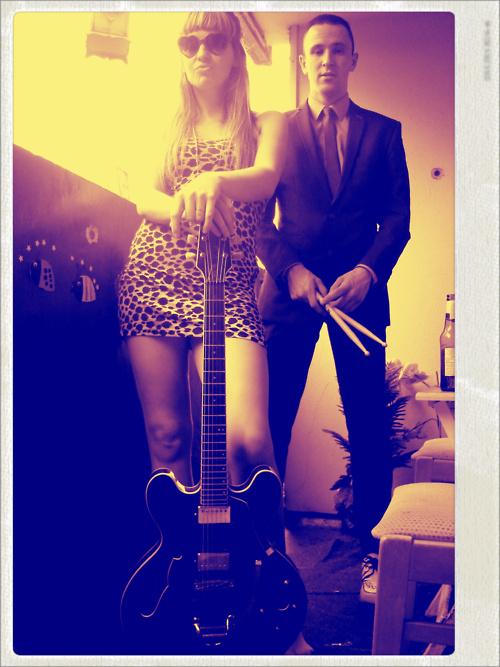 Maybe they're one of those bands who have to be seen live to be fully appreciated and perhaps a gig environment would make more of them than this recording demonstrates. If they spend time working on their sound and considering other instrumentation, the next album could be one for repeated play. In the meantime, Stay Wild is worth a listen, but more as a taster of things to come; a promising demo tape rather than the finished article.
On Dead Beat Records December 10th
[button link="http://rcm-uk.amazon.co.uk/e/cm?t=trebucmagazi-21&o=2&p=8&l=as1&asins=B00681LTJQ&ref=qf_sp_asin_til&fc1=000000&IS2=1&lt1=_top&m=amazon&lc1=0000FF&bc1=000000&bg1=FFFFFF&f=ifr" newwindow="yes"] Rock and Roll Party on Amazon[/button]