[dropcap style="font-size:100px; color:#992211;"]R[/dropcap]ich Kitsch 60s melodies with a kicking backbeat, two-piece Cowbell don't stray far from the Rock and Roll, but they could kick the attitude up a notch.
Key singles like 'She's All Over You' show a band in command and, hitting another songwriting peak. they show it can be done, but not quite why we should care.
There's something missing, some element or energy to lift them up above the rest.
To elevate Cowbell, first they need to change their name (Cowbell? Really? I can't imagine that displayed proudly on a t-shirt, pencil case, or button) and find a young Steve Marriot to give the vocal performances the earnest desperation, screamed electric directly from  a call centre comedown, that the songs deserve.
At this stage the talented Jack Sandham (guitar and vocals) and eminently versatile Wednesday Lyle (drums and also vocals) are holding something precious under a bell jar when really they should start hammering.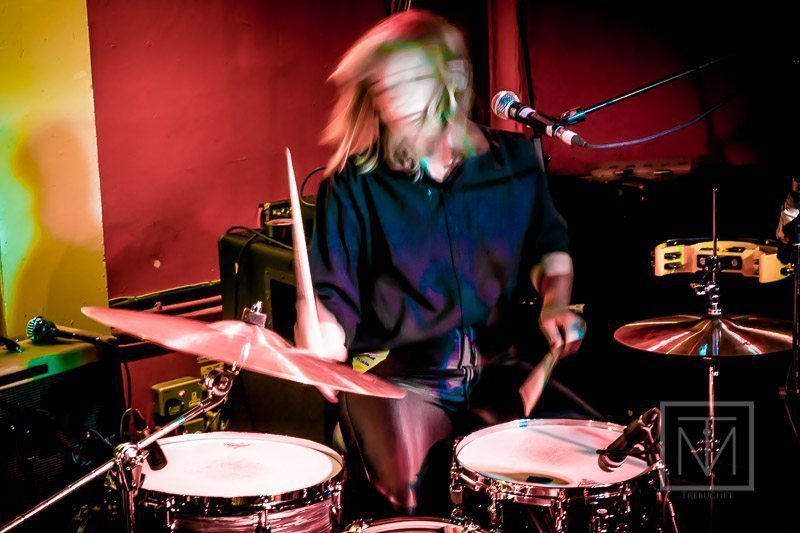 Cowbell neither feel arch nor dangerous, reaching a sort of polite energy that lacks sparkle, perhaps bordering on twee.  Opening for Th' Legendary Shack Shakers on a Monday night is a tough bill and Cowbell played well enough, but not good enough.
Familiar with their recordings they rang through their set without really acknowledging the audience or trying to get people going. They felt distant, cold but not cool. A bit damp rather than hot, salacious and sweaty.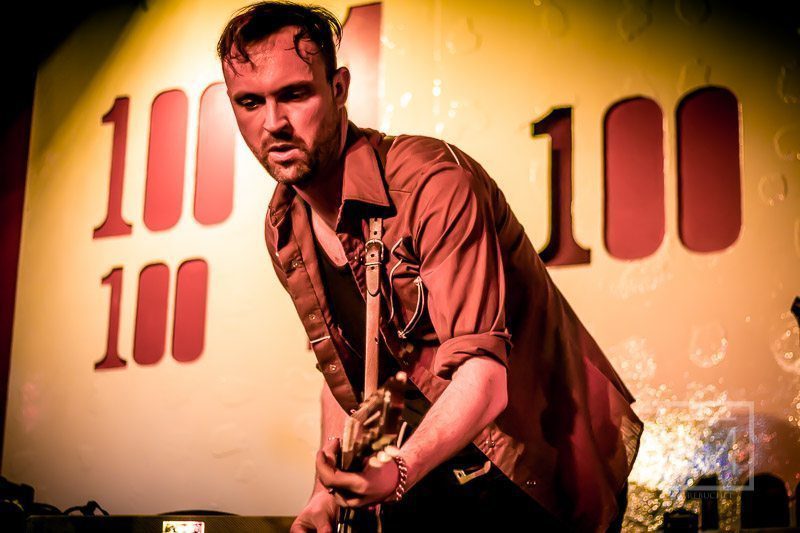 Cowbell write too well for themselves. 'She's All Over You', 'Never Satisfied', 'Hanging By A Thread', 'Tallulah' are all amazing songs and by rights should be familiar classics. But they aren't. And it behoves me to encourage someone to attach the electrodes and will them to rise.
Rock and Roll is life and life requires leather, sex and oiled urgency. Both Cowbell and their amazing music have yet to be revealed.
Cowbell – 27th October 2014. 100 Club/ Supporting Legendary Shack Shakers
[button link="http://www.cowbelltheband.co.uk/Cowbell/News.html" newwindow="yes"] Cowbell Website[/button]
Photos by Kailas Trebuchet