[dropcap style="font-size:100px; color:#992211;"]F[/dropcap]olk is one of those genres where you're pretty safe in the knowledge that you'll never be the oldest person in the room, or indeed the field.
The striking thing about this year's Cambridge Folk festival however, was the abundance of bright, young talent. Few of them were clothed in the multi-coloured hippy tie-dyed ponchos donned by some of the veterans. In fact most of them wouldn't have looked out of place amongst the punters at your average East London bar. Although not all of them drew the crowds of the more established acts, they blew them right off the stage.
The band to watch right now has got to be CC Smugglers.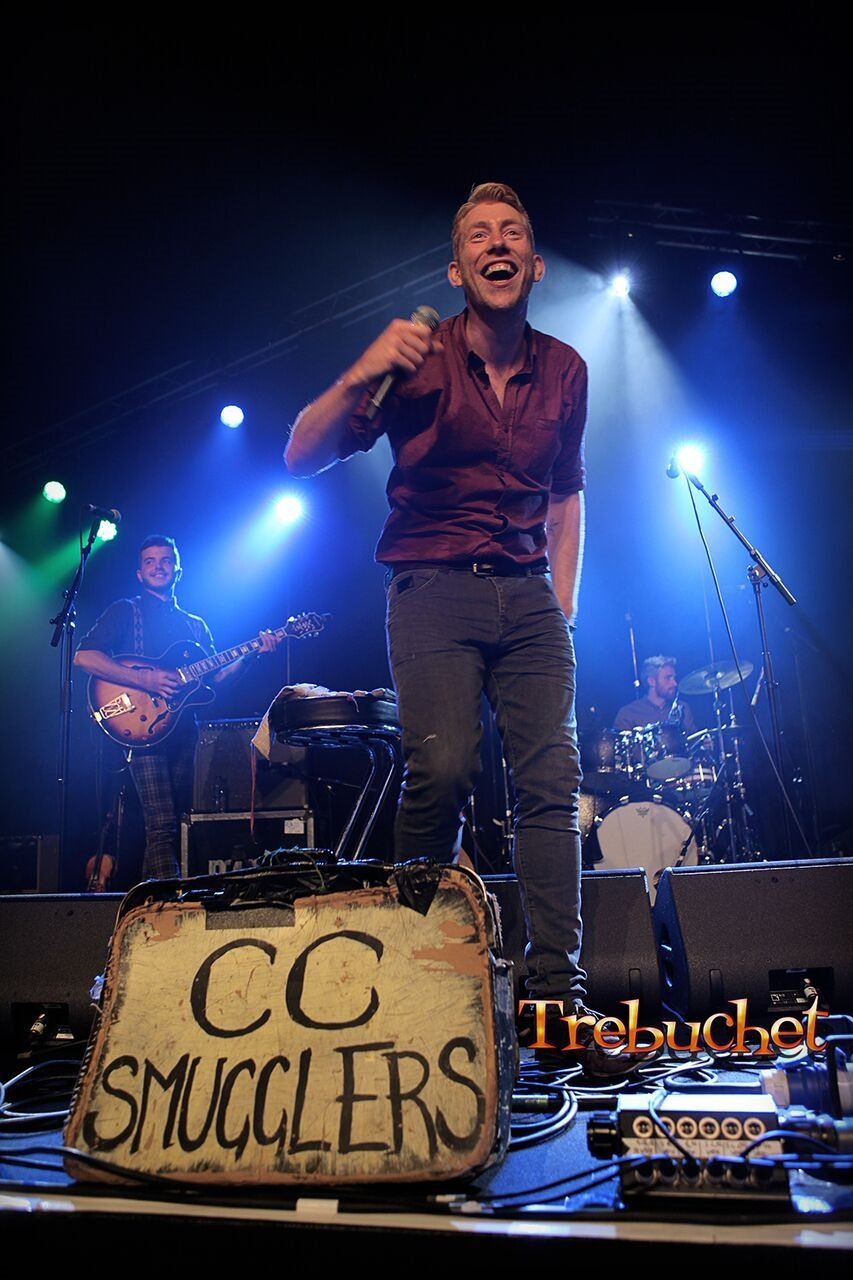 This Bedfordshire bluegrass/ swing/ folk six-piece combine infectious exuberance and stage presence with slick musicianship and catchy tunes. They cooked up a storm in the Stage 2 tent on Saturday night. Hò-rò had journeyed from the furthest reaches of Scotland but opened the main stage on Sunday with no trace of nerves, treating the crowd to a bouncy, enthusiastic and assured display of traditional folk to shake off the hangovers. Also from north of the border, female four-piece Fara showed off their virtuosity and former Scot, Ross Wilson of Blue Rose Code poured his life experiences into a poignant performance.
A couple of Irish bands showed that they were most definitely up for the craic. Youngsters Moxie got everyone in the mood for dancing with their jazzed-up take on Irish folk, demonstrating how the baseball cap generation can both appreciate and enhance traditional music. With evil glints in their eyes and a catalogue of dark and twisted stories, The Eskies added hell-bound swagger and swing to the proceedings.
A more familiar youthful face, the slightly sullen Jake Bugg
took to the main stage for an acoustic set on Sunday night. Perhaps through becoming a writer rather than co-writer of his songs, his recent material has a darker edge than the songs that initially made his name. Like a number of the acts, he played the small Den stage years ago.
This year's guest curator was the omnipresent Jon Boden, formerly of Bellowhead. This year he performed tracks from his forthcoming post-apocalyptic concept album with Jon Boden and the Remnant Kings, although he popped up numerous times playing with other bands. His chosen acts showed a flair for originality. Violinist, singer and composer Kate in the Kettle performed a selection of her songs celebrating the medicinal properties of plants. After her anecdote about touching her toe on a flower and then finding a baby bird, you might think that she had self-medicated with the wrong type of mushrooms but no matter, her well-crafted songs, diverse influences and mastery of her art marked her out as a true eccentric genius.
Double act Belshazzar's Feast brought some laughter to the second stage with their deadpan banter and insertion of random non-folk tunes into their traditional folk, a task requiring extensive musical knowledge and prowess. Also curated by Boden was Brighton singer-guitarist, Chris T-T. In a departure from his original material, his rendition of his album of AA Milne songs set to music was a surprisingly touching performance with across the board appeal, reminding us all of our childhood quirks of avoiding the cracks in the pavements and sitting halfway up the stairs.
Parochial the festival is certainly not and there were a plethora of acts from beyond these isles. The Orchestra of Syrian Musicians entranced with their classical Arab music of both jubilation and despair, receiving a warm welcome. As always, Americana had a strong presence, the undoubted highlight of which was Fantastic Negrito,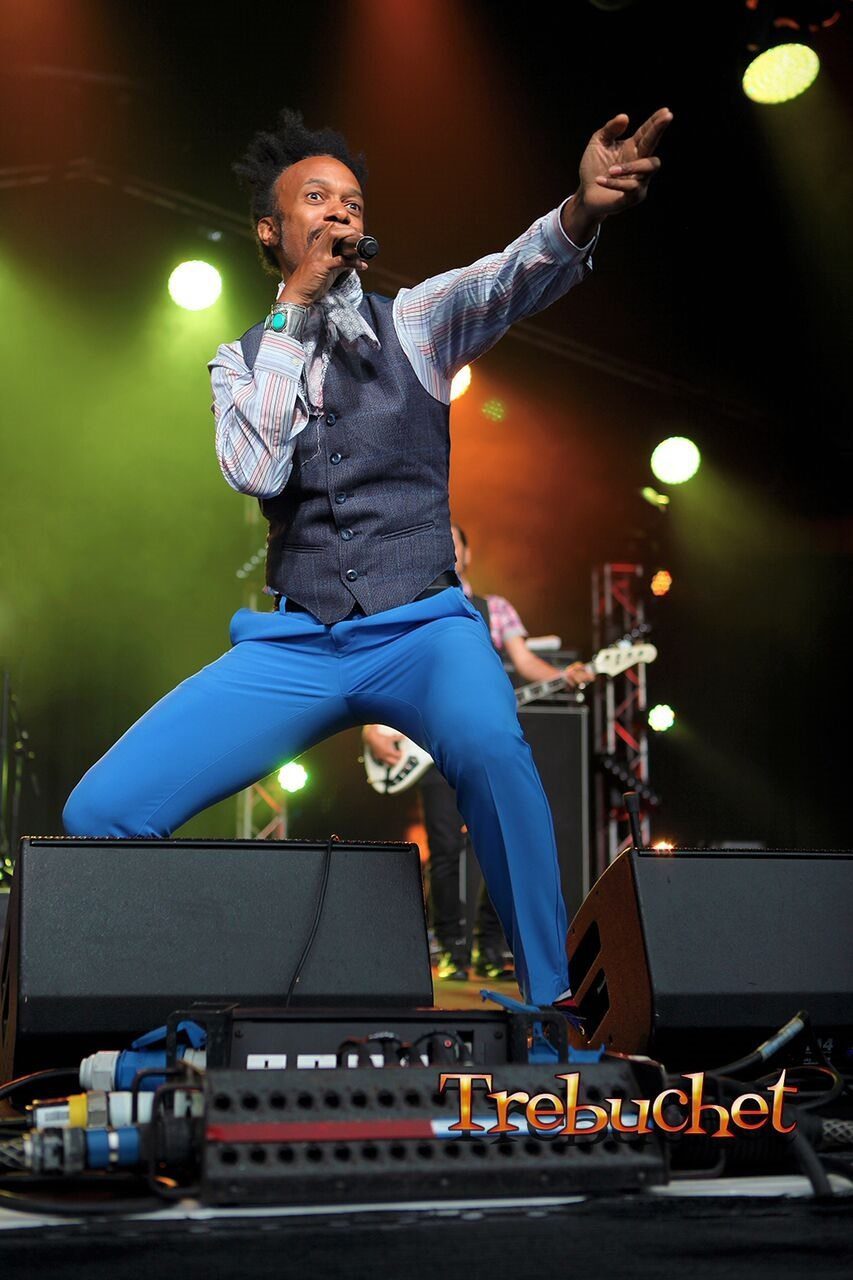 a man with an eventful past reborn as a Prince-channelling Grammy award winner. Opening number Working Poor, with lyrics as relevant for the frustration of low-wage Britain as for his homeland, and a chorus ("I keep on knocking but I can't get in") that bores into your brain, plunged us into a raw and authentic set.
Speaking of raw and authentic, Lewis & Leigh, comprising Welsh man Al Lewis and Alva Leigh from Mississippi, stole us away with their beautiful harmonies. Their tales of love, loss and hope, inspired by both their heritages, included the heart-breaking Rubble, referencing Thatcher's pit closure programme and Devil's in the Detail, a reflection on a dysfunctional yet enduring relationship. William the Conqueror showcased songs from their imminent album, Proud Disturber of the Peace, due to be released on 4th August, and demonstrated the crossover potential of blending soft-spoken country rock with grunge and shoegazer indie.
Back in the 1990s, before they found mainstream success with a dance remix, Cornershop made some interesting blends of frantic indie guitar and Indian music. Alluri slows it down, ramps up the intensity and puts in some folk for good measure. The discordant and dark guitar sound combined with foreboding plodding beats perfected by the likes of Joy Division combines surprisingly well with the bittersweet melancholy of traditional Indian music. Fusion never sounded so intriguing.
It wasn't all about the new kids on the block though. Sharon Shannon has a smile that would bring sunshine to the darkest of days, which was just as well as the heavens opened on Saturday afternoon. As ever, her accordion playing was a master class in technique but it is her irrepressible enthusiasm that makes her an inspiration to the next generation.
Folk festival stalwarts, Oysterband hadn't lost their passion, commitment or sense of humour and even won over a few more youngsters to their extensive fan base as they celebrated their 40th anniversary. Lead vocalist John Jones looked cool-as-folk in his sunglasses and they played many of their classics and sing-along The World Turned Upside Down, the song about the Diggers popularised by Billy Bragg, reminding us once again of the protest legacy of folk music. Similarly unmissable was folk elder statesman, Loudon Wainwright III. Despite his tongue-in-cheek rendition of Old and Only in the Way, he certainly isn't ready for the retirement home yet.
Away from the main stages, the folk stars of the future were playing around campfires and taking part in workshops, while the more confident were cutting their teeth at The Den, which included some open stage slots. Local clubs are the lifeblood of the folk scene, with Cambridgeshire having a particularly active bunch, many of whom performed at the Club Tent. Additionally there was a festival session at the second stage on Saturday, featuring a number of the up-and-coming festival bands. Cambridge Folk Festival succeeds in nurturing and developing newcomers to the folk family, whilst still attracting the established names. Many, like Jake Bugg, work their way up from the smaller stages yet the line-up never feels repetitive from one year to the next.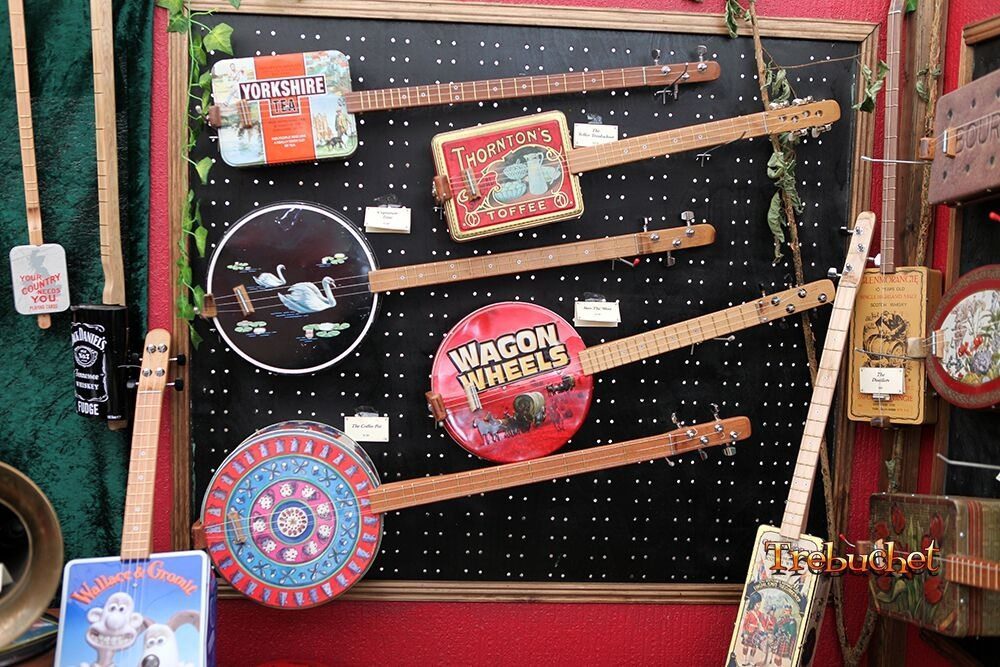 Although some punters took the opportunity to set up chairs, relax in the (most of the time) sunshine and watch the main stage throughout, others dashed between stages to catch the most interesting artists. Regardless of personal preferences, anyone who calls themselves a music fan will find something here to get their feet tapping, their mind racing or their heart wrenching. As an illustration of the progressive nature of the festival, on Friday the two main stages had a female line-up, including fantastic activists Indigo Girls and folk supergroup Coven. Can you imagine that happening on the biggest two stages at Reading?!
Whether you're an old-timer with your Gandalf-style beard brushing gently against your real ale or a hooded urbanite with your carefully coiffured chin-locks skimming your Southern Comfort, or indeed if you have no beard at all, Cambridge Folk Festival is a weekend that goes by far too quickly.
Interviews with CC Smugglers and Chris T-T and more photos of the festival coming soon.
Review by Sarah Corbett-Batson
Photos by Carl Byron Batson. Not to be reproduced without express prior permission.