[dropcap style="font-size:100px;color:#992211;"]T[/dropcap]
he California Institute of the Arts (CalArts) announced today that 50 alumni who attended its School of Art and its academic predecessor have agreed to create new works of art that will be sold to finance an endowment supporting scholarships.
The effort, known as 50+50: A Creative Century From Chouinard to CalArts, will unfold as CalArts marks next year's 50th anniversary of the college's founding through the merger of the Chouinard Institute and the Los Angeles Conservatory of Music. It also marks Chouinard's 100th anniversary.
The artworks are being created in collaboration with art publisher Lisa Ivorian-Jones, who will oversee production by artists' studios and other fabricators working in a range of mediums from sculpture and painting to video, multimedia, glass tubing and photography. She will also oversee the marketing of the works, which will range in price from $1,500 to $150,000.
Each of the works will be created as limited editions and released 10 at a time annually over the course of five years. The first 10 will go on view on 12 February at Redcat, CalArts' multidisciplinary centre.
The alumni contributing the first set are John Baldessari, the recently deceased Conceptual artist who did postgraduate work at Chouinard in the 1950s and also taught there; Anne Collier, Joe Goode, Laddie John Dill, Tony Oursler, Naotaka Hiro, Gala Porras Kim, Carrie Mae Weems, Stephen Prina, and Barbara Smith. Each work will be accompanied by a certificate of authenticity.
Baldessari's contribution, a set of hand-painted penguin sculptures, will be one of the more expensive, priced at over $100,000 each. Collier created a Polaroid portrait of Baldessari, her teacher and mentor, and Goode used 3D printing technology to produce two editions of 15 milk bottles combining nylon and acrylic paint. Weems contributed an edition of 10 archival digital prints.
Ravi S. Rajan, the university's president, said the idea of selling limited editions came about through brainstorming by alumni and board trustees about ways that graduates could support future students. "It's been wonderful to discover how artists of different generations came together," he said, describing the CalArts and Chouinard alumni as "an abundance of riches".
Source: The Art Newspaper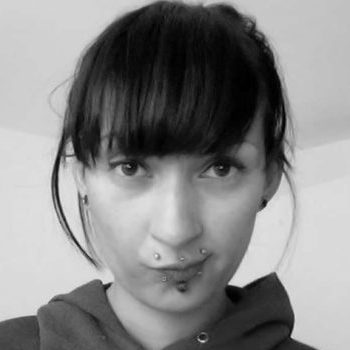 Naila Scargill is the publisher and editor of horror journal Exquisite Terror. Holding a broad editorial background, she has worked with an eclectic variety of content, ranging from film and the counterculture, to political news and finance.