[dropcap style="font-size:100px; color:#992211;"]U[/dropcap]p Stoke Newington Road from Dalston, passing the smokey aroma of the Turkish restaurants, one enters the hipper Stoke Newington High St.
There, The Waiting Room lies nestled below the expansive Three Crowns pub. It was here that Blindfolds (or Bl=ndfolds) played their (free) debut gig. Made up of half of the recently (sadly) defunct Vuvuvultures – Nicole Bettencourt on bass, and Paul Rez on guitar and synths. (Nicole and VVV's drummer Matthew Christiansen were also seen earlier in the week at The Macbeth as two-thirds of blues-rockers The Valves).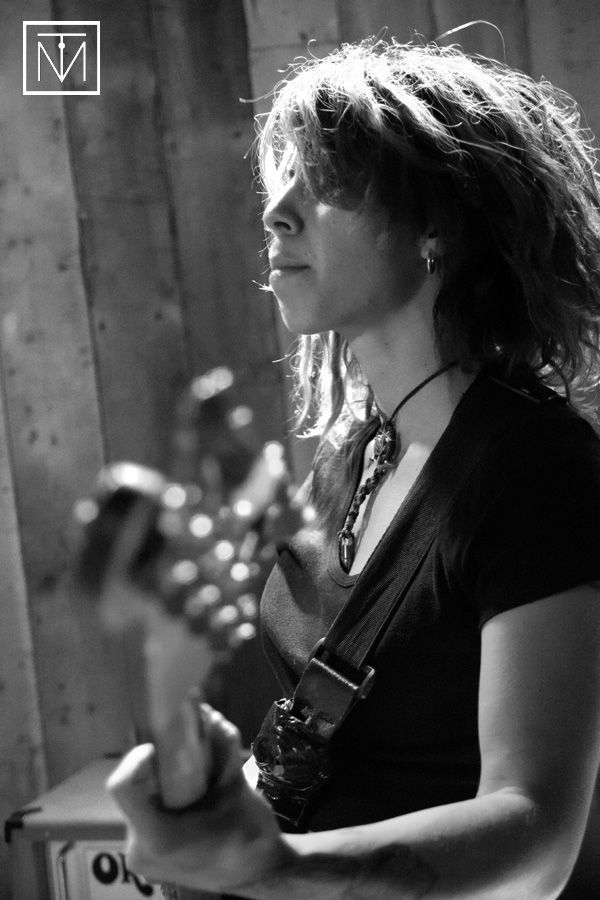 Bl=ndfolds' music is quite far removed from both VVV and The Valves, in that it is a darker, scuzzier electronica with growling vocals from singer Paraic.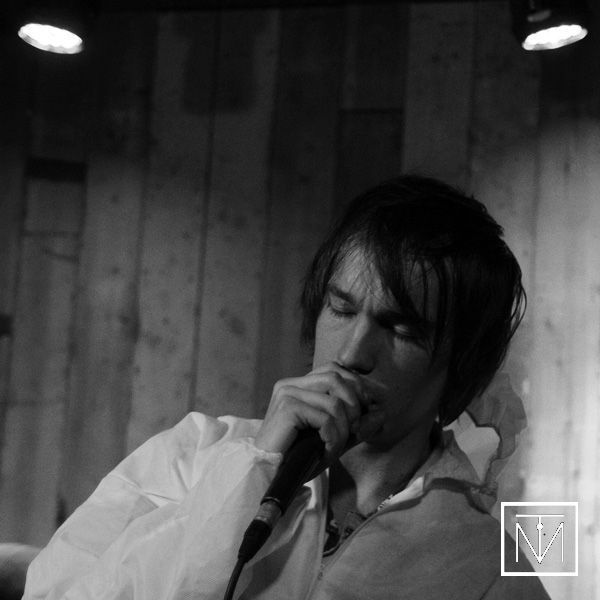 Bones opened the evening with some driving, fuzzy guitars, husky vocals and electronic beats. 2015 hasn't even started and the promise of great new music is already being established.
Photos by Chris Patmore. Not to be reproduced without prior permission.

Chris Patmore is a photographer-designer-writer in order of creative satisfaction, or a designer-writer-photographer in order of current earnings. After becoming totally disillusioned with the world of film journalism he has returned to his first loves: music and photography. Sirius Flatz, manager of Molotov Jukebox, says, "Chris has what one could call a musical eye, capturing bands in their perfect moments."