[dropcap style="font-size:100px; color:#992211;"]T[/dropcap]aken from the forthcoming album, Kings And Queens Of The Underground (set for release on 21st October) 'Can't Break Me Down' is perhaps a fitting title for the new single from Billy Idol.
After all, Billy has had his fair share of critics, cheated death, beaten the demons and pumped out the rockers with a trademark sneer (second only to Elvis) for over thirty years.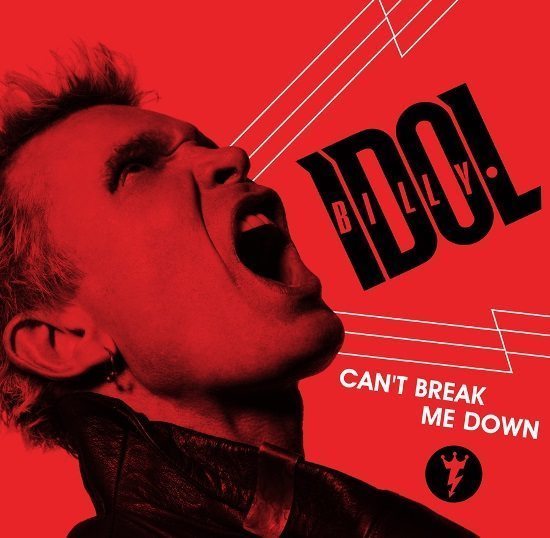 Standing shirtless and toned on stage, he looks like a man half his age. Idol has a veritable army of loyal fans, and with that broad charismatic smile he still shakes a "fuck you" fist at anyone with the audacity to put him down.
Not only are those fans being treated to an album release, the first in eight years, there is also a long-awaited autobiography, Dancing With Myself s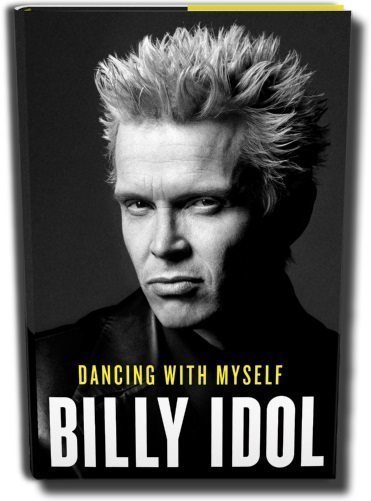 et for publication on 7th October. This, combined with a huge tour (which includes the UK this time) makes for one huge orgasmic Billy Idol explosion.  The tour marks his return to the stage after a hiatus of four years since his triumphant performance at the 2010 Download Festival.
"I am hopelessly divided between the dark and the good, the rebel and the saint, the sex maniac and the monk, the poet and the priest, the demagogue and the populist. Pen to paper, I am putting it all down, every bit from the heart. I am going out on a limb here, so watch my back"
— Billy Idol
Billy Idol could have easily become the Shakin' Stevens of the punk world, finishing his career as a thin parody of his former self, regurgitating a cheesy back catalogue amongst a sea of receding Mohawks down at the 100 Club.
Unlike the many who fizzled away with the end of the 1970s, Idol unashamedly embraced the changing times, musical tastes and social situation. He took the Marc Bolan mantra of 'give the kids a rocker' to his heart, grabbed the 80s in a studded erotic chokehold and jerked that thing for all it was worth. The result? Poignant tremors that punched holes through the charts with a firm and defiant rock and roll fist; sometimes tongue in cheek but always with that 'punk attitude'.
Billy Idol helped to create a soundtrack of the time and for those of us of a certain age, a soundtrack to our lives. There are still times when one imagines driving the Harley through a church window or the urge to stand up through the sunroof when 'Hot In The City' comes on the car radio.
Indeed he is such an enduring idol in the US that a Las Vegas wedding chapel now offers an alternative to the Elvis impersonators – a spikey haired, sneering lookalike conducting a Billy Idol-themed white wedding. A true sign of reaching legendary status for the man whose former band name was requisitioned for the title of Douglas Coupland's slacker culture novel Generation X.
(Get married here I can personally recommend this place)
But apart from the Idol classics : 'White Wedding', 'Rebel Yell' and the large back catalogue that has been built to date, Billy also managed to make Tommy James and the Shondells' 'Mony Mony' his very own, put a cyberpunk twist on Lou Reed's 'Heroin', bravely took on and delivered a blistering version of The Doors classic, 'LA Woman' and made the Simple Minds song, 'Don't You (Forget About Me)' pack a leather-gloved punch.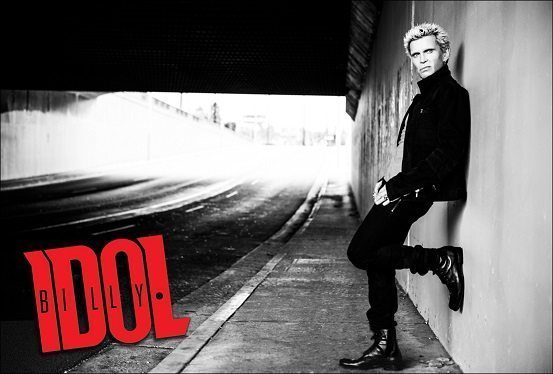 And talking of packing a punch, the new single's sing-a-long chorus will have the pogoing old timers in worn leather trousers bouncing up and down alongside the moshing Generations X, Y and Z.
Recent internet rumours of his demise now quashed, Billy Idol is very much alive and fucking kicking (and still on this photographer's bucket list).
All tour and Idol information via his website
[button link="http://billyidol.net" newwindow="yes"] Billy Idol[/button]

Photographer, published poet, former party animal, body builder, grave robber
to the stars and renowned chainsaw juggler, Carl can often be spotted on his
Harley Davidson pretending to be in Terminator 2. He is also frequently seen in
the press pits of old London town, camera in hand, avoiding being hit by bottles
of wee and crippling his opposition with secret Kung Fu moves.