Ahh, The Barfly, Camden. A little place dear to my heart. The scene of many a crime, mass alcohol consumption and general shenanigans. It's compact, the lighting is bad but the sound is good, and there's always an atmosphere of a mass brawl about to erupt.
It's cool, I like a fight.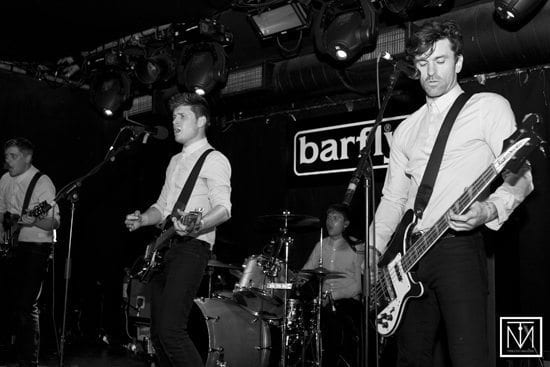 A handful of people at the bar: young girls swooning over some bearded dude's shitty tattoos, a couple of Daily Mail readers and myself, doing my best James Dean, sipping on a bottle like it was my momma's titty and waiting for my girl. A few more people turn up and so does my lip. Still no girl and the delay in stage times is making me edgy. I keep it together and the first band eventually amble onto the stage.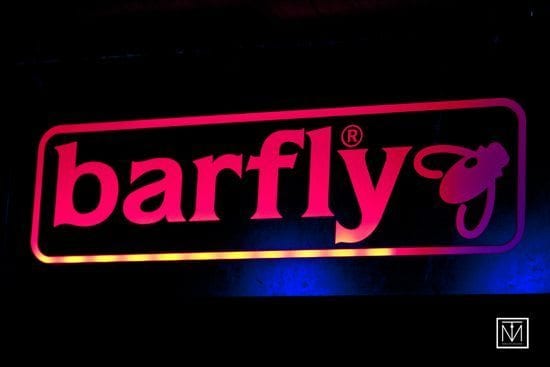 The Hicky Underworld… hmm, ok let's see. Not quite rock, not quite metal, not quite sure what this band wants to be were my thoughts at the time. I later discovered they were foreigners from European shores, explains things I guess. Still, I struggle to make comparisons.
foreigners from European shores
Sporting a Mastodon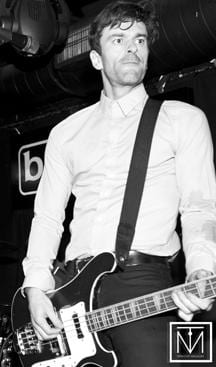 T-Shirt that looked like it had been liberated from a knockoff Camden Market stall, the band's frontman did try to give it, you know… it. The lack of depth vocally and the fact he looked like he had stepped off a barge from the 1960's didn't help the overall flavor of the show. Luckily I had to go and move my car half way through the set. The only time I have been happy about Camden's parking restrictions.
The band were playing their last song as I returned, unfortunately it felt as if the Delorean had brought me back to the exact point I had left. Perhaps I needed more booze.
After a short intermission, a Creme de Menthe and a call from my girl saying she was in the building, all seemed right with the world. The place had filled out, everyone was smiling, and the faint aroma of lavender and rose petals filled The Barfly. It was if Jesus had scooped us all up in his hands and was holding us close to his bosom.
Non-stop, relentless spanking.
The Baddies took the stage, smart young men, modish with top buttons done up and a hungry look in their eyes. They looked like they meant business and launched into their set, seemingly hell bent on impressing the sea of checked shirts before them. The band were so tightly wound I thought they might snap. This was a non-stop hard hitting energy, almost a mad, mental sort of vigour to them. Every note and every beat seemed to slap you in the face: left cheek, right cheek, left cheek, right cheek. Non-stop, relentless spanking. Admittedly, such spanking is not to everyone's taste but you can only admire the way these guys smashed it. Hard fast and tight, and the entire room lapped it up.
All Images: Carl Byron Batson
Gig presented by Mean Fiddler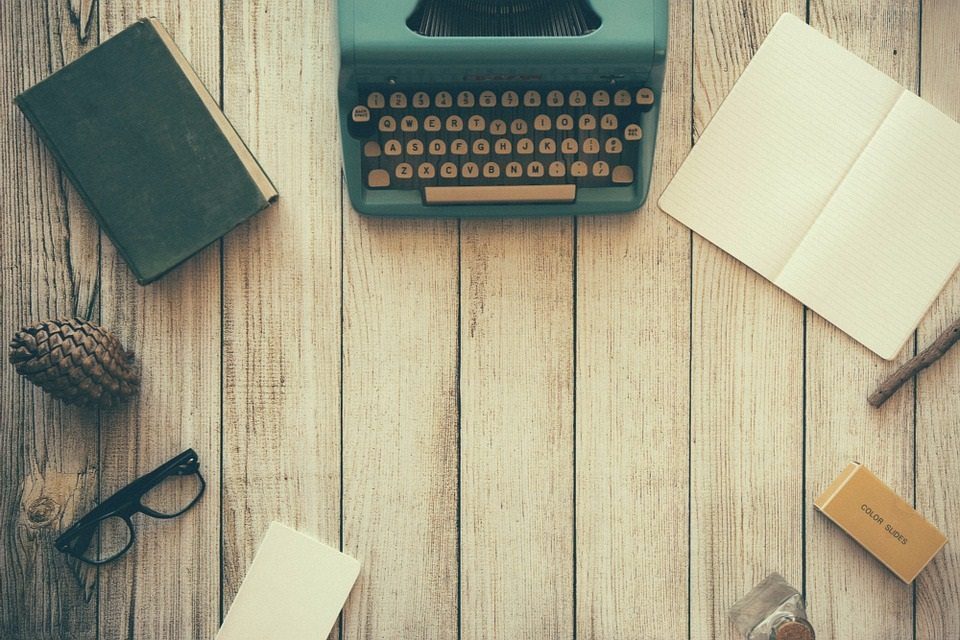 The aim of art is to represent not the outward appearance of things, but their inward significance. – Aristotle