[dropcap style="font-size:100px; color:#992211;"]I[/dropcap]t was some time during 2011 when I first experienced Augustines.
A brief affair; I was alone, miles from home and looking for a friendly face. In the buzzing electric night we connected, it was so quick but so magical and as I strolled back through the dancing crowds and past the noodle huts with flashing neon signs all I could do was smile despite knowing deep down we may never meet again.
Five years on I find myself back on the streets I know well, in London town on a chilly autumn night watching a long queue form outside The Forum in Kentish Town. As I walked through the venue's familiar old double doors I couldn't help but sense a sadness mixed in with the usual pre-show anticipation. After all these years this would indeed be the last time we meet, for Augustines were playing out their final tour, for many of us this would be the final show.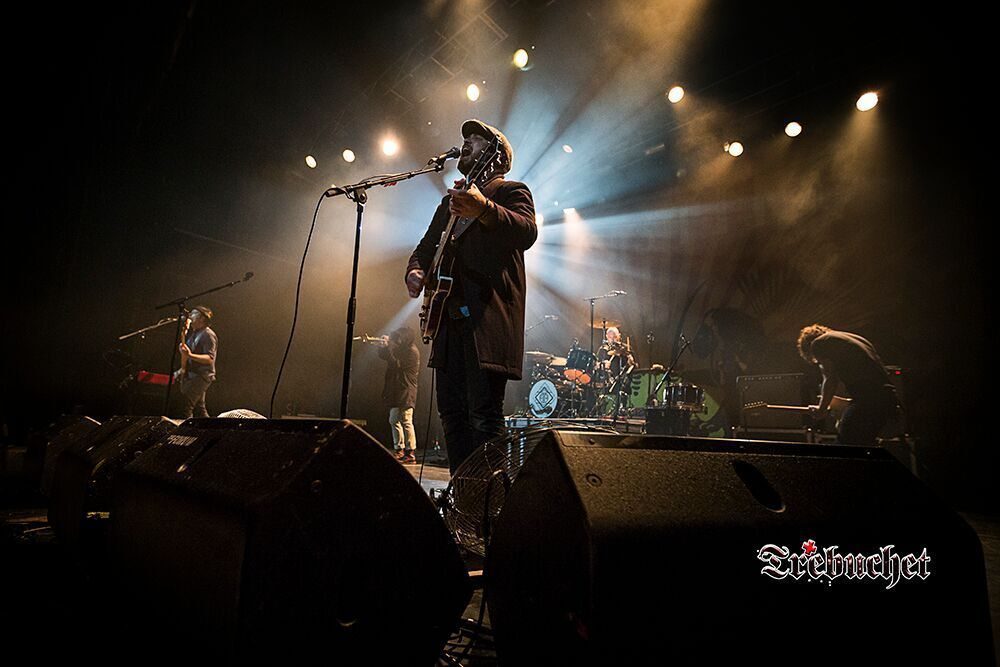 The delicate sadness followed me inside and to the bar where I would raise a final glass or two. Sadness was the topic of conversation all around me but with a sense that all those gathered would ensure the band would be sent off with a mighty bang.
Not only had the venue been changed for this show, show time had also been pushed up by almost an hour and people had rushed to make it, many fresh and flushed from work. This show was not one to miss and the tussle for front row spaces was well under way by 7pm, usually the time most would normally be leaving their homes for pre-show drinks at the nearest boozer. I was glad I gave extra time to battle through the rush hour traffic; given the changes, Fatherson would be taking on the early support slot bang on time.
This Scottish band has been around for a few years now but until now I've have never managed to catch them live. Thankfully the room had filled nicely for Fatherson and they proceeded to blow the cloud of sorrow from the auditorium out into the cold London streets as they powered into Always. Within a few short songs the atmosphere began to swing from funeral to full on party.
In a heartbeat Fatherson had accomplished their mission and the roof lifted as Augustines took the reigns.
In long peacoat and cap, Bill McCarthy looked as though he'd been riffling through Ray Davies' w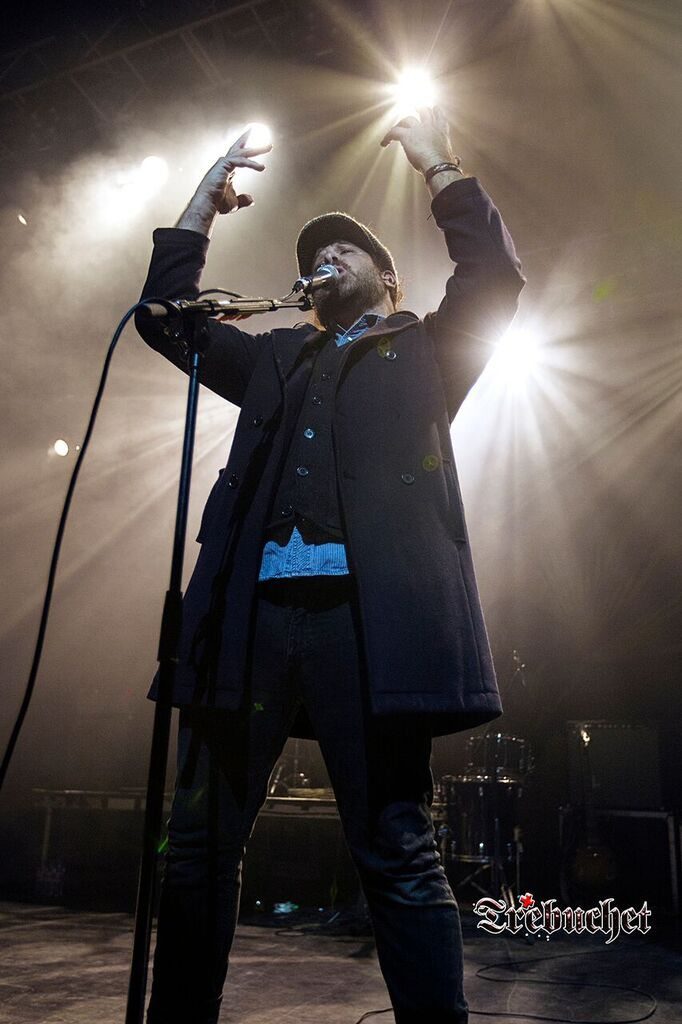 ardrobe. It was a look that suited him well and one that reminded us that the very last of Augustines autumn leaves were falling and the throat of winter was upon us.
Tonight's set of twenty plus songs would be an epic end to this epic band and proceedings kicked off with the hauntingly beautiful The Avenue. I looked around to see a mesmerized audience with broad smiles and teary eyes.
Headlong Into The Abyss dried the salty tears and got fists pumping at the same time hitting at my heartstrings with a handful of other tracks from Rise Ye Sunken Ships. Rise was the album that brought us together after all and memories of times past fired randomly through my mind like the bursting strobe lights on the Kentish Town stage.
The band looked content, at ease and happy. That happiness bounced between them, spilling from the stage to lift up all who had gathered. Just to add to the mix, Pela drummer Tomi Zovich made a welcome appearance for a couple of numbers and Rob Allen's dad had a 70th birthday surprise with the crowd singing Happy Birthday.
McCarthy pulled thunderbolts one by one from the air and launched them toward us. Musical missiles melting our minds like Napalm. Are We Alive took the house to frenzy level. Fuck yes, we are alive I thought. I'd never felt more alive and I sang my lungs out with everyone else to Nothing To Lose But Your Head. The most wonderful renditions of Weary Eyes and Landmine took us into the encore and tears couldn't be held back during Walkabout.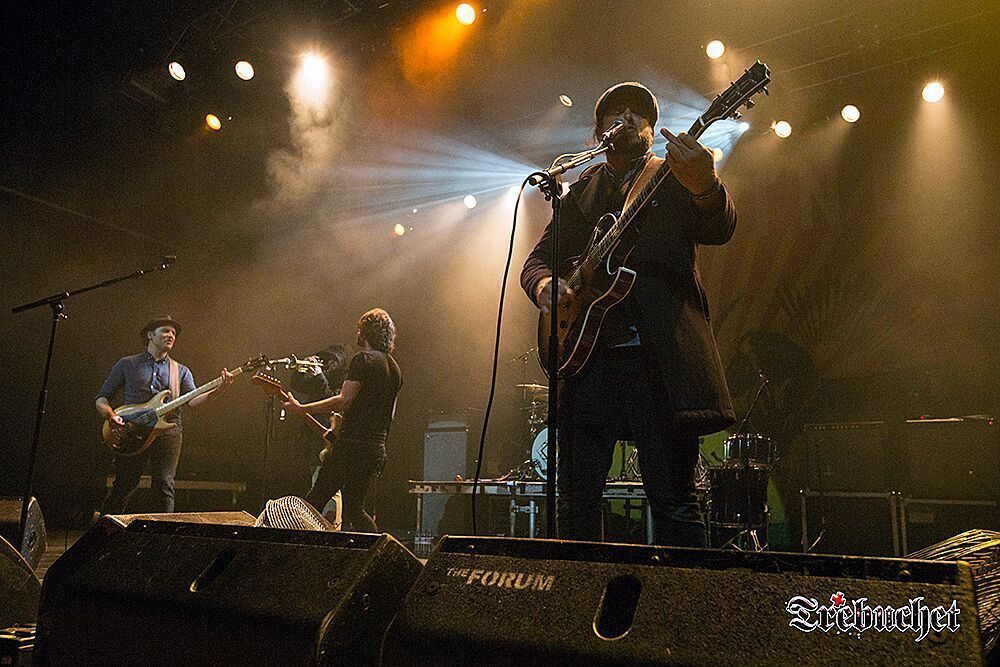 Cruel City took the party to a rousing end with drinking and dancing, all the things that brought us to that first collision five long years ago. I wanted to keep hold of them, everyone wanted to keep hold of them but with a final glass held high I said goodbye and wrapped up the warm memory as I walked back out onto the cold concrete paving slabs.
Fare thee well Augustines, fare thee well.
Photos by Carl Byron Batson. Not to be reproduced without express prior permission from the photographer.