Relapse Records is extremely proud to announce the signing of North Carolina's finest psychedelic, stoner-punks ASG!

Impossible to pigeonhole, ASG has been wheelin' and dealin' in kick-ass rock n' roll since forming in 2001. The band has previously released four albums with including their most recent, critically acclaimed effort Win Us Over in 2007. ASG has gained a reputation for their wildly energetic live shows, and has found themselves on the road with heavy-hitters Motorhead, The Sword, CKY, Fu Manchu, Torche and The Dwarves among others.
ASG plan to enter the studio in February 2012 to record their highly anticipated Relapse debut with producer Matt Hyde (Slayer, Children of Bodom, Fu Manchu). More details will be announced shortly. Additionally, the band has confirmed a string of Southern U.S. Dates in January plus a special appearance at next year's Hellfest in France.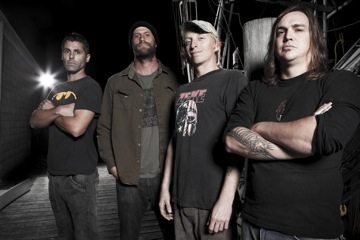 So grab a bong, crack open a ice cold 40 oz and get lost in the whiskey-soaked Southern melodies of ASG!
The aim of art is to represent not the outward appearance of things, but their inward significance. – Aristotle