[dropcap style="font-size:100px; color:#992211;"]I[/dropcap]t would be easy to dismiss Appropriate Behaviour as just another film about a twenty-something struggling to find their identity, but here is a film much less self-conscious, less contrived.
Indeed, director-writer Desiree Akhavan states that gay films and Iranian films are often "like taking medicine"; she wanted her film to be about someone who doesn't feel a victim of being brown and gay. As such, a criticism for Appropriate Behaviour could be that it treats these two factors too casually, where in reality this is its strength; Akhavan having written the screenplay from the perspective of an alternative version of herself, the result feels a naturalistic film that ambles along, much like central character Shirin (also played by Akhavan) does.
It's not much of a remarkable story. Shirin is a bisexual Iranian-American, living in hipster Brooklyn. Something of a slacker, she's not yet out to her family, and is coming to terms with the break-up of an incompatible relationship—no scene more amusingly illustrative of this than when Shirin wants to role-play, and her ex chooses to pretend to be a tax auditor, right down to asking for forms to be filled in.
Struggling to acclimatise herself to a new job, teaching filmmaking to five-year-olds, she stumbles from one poor sexual decision to another, slowly mending her broken heart. No, not much of a remarkable story… but very good execution.
That Appropriate Behaviour is Akhavan's first-time feature is impressive, given the ease of its idiosyncrasy. A script that is often hilarious—"Don't give me your lesbian orphan propaganda!"— delivered via quick-fire dialogue, boasts an improvised feel, while the edit adeptly weaves together the film's intercut timelines.
Adding further quirk is the fact that Akhavan's previous experience comes from well-received web series The Slope; given that her filmmaking style has yet to broaden, brought across is the standalone element to scenes. Unintentionally, this in effect complements Shirin's character: this young woman takes her life one day at a time, not giving much thought to the consequences. Factor in Akhavan's performance, which brings excellent comedy timing, and Appropriate Behaviour is indication of an exceptionally strong new filmmaking talent.
[button link="http://www.amazon.co.uk/Appropriate-Behaviour-DVD-Desiree-Akhavan/dp/B00SX12WYA/ref=sr_1_1?ie=UTF8&qid=1435343578&sr=8-1&keywords=appropriate+behaviour" newwindow="yes"] Available from Amazon from 29 June[/button]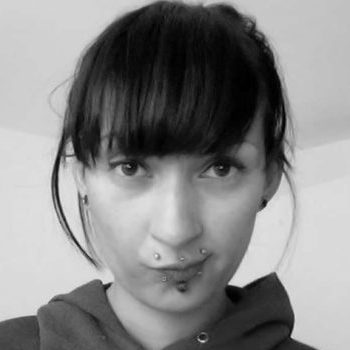 Naila Scargill is the publisher and editor of horror journal Exquisite Terror. Holding a broad editorial background, she has worked with an eclectic variety of content, ranging from film and the counterculture, to political news and finance.