[dropcap style="font-size:100px; color:#992211;"]W[/dropcap]ytch Hazel are a band with an unashamedly retro sound.
Their connection with the New Wave of British Heavy Metal goes beyond having a name that includes the word "Wytch"; vocalist and guitarist Colin Hendra has also done a stint with a recent incarnation of NWOBHM stalwarts Angelwitch.
On Prelude, Wytch Hazel's sound reaches deep into to 70s with the folk-rock vibes of Jethro Tull and the twin-guitar harmonies of Wishbone Ash, as well as a foot in the camp of the more melodic end of NWOBHM. The feel is reminiscent in places of Praying Mantis and Demon, although in complete contrast to the latter's dark lyrical themes we have medieval tales of kings, battles and heroism (with a bit of Christian spirituality for good measure).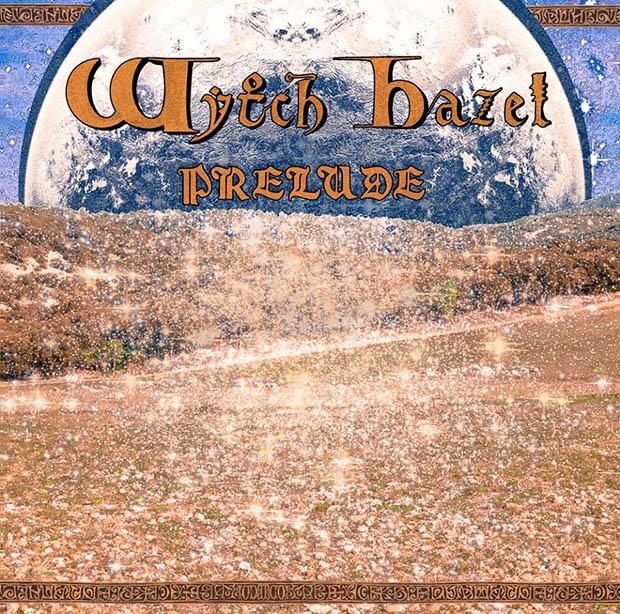 While it draws musical motifs from sources as varied as sacred church music and medieval French song structures, as well as Iron Maiden-style galloping triplets, it keeps entirely to classic rock instrumentation. So there are no cod-medieval affections like crumhorns, but there are plenty of vintage valve amps. The production by Purson's Ed Turner certainly gives the guitars an authentic 70s feel, and the emphasis is always on songwriting with the soloing tastefully restrained.
The opening hard rocker "Freedom Battle" sets the theme musically and lyrically, with its rollicking twin guitar riff and spiralling solo, and songs like "Mighty King" and "More Than Conquerors" follow a similar vein. There's a change of pace with the stately "Psalm". With its semi-acoustic verse and evocative solo it could easily be a lost track from Wishbone Ash's Argus. The album ends in anthemic NWOBHM territory with "Wytch Hazel" and "We Will Be Strong".
There are quite a few bands delving the rich seam of early 70s rock at the moment. Some sources, like early Black Sabbath, are now getting pretty much mined-out. But by evoking the spirit of Wishbone Ash and Jethro Tull, Wytch Hazel have found a rich but largely untapped vein. This is no derivative comfort-zone pastiche; the band have succeeded in making a record that's far more than the sum of its influences.
Wytch Hazel, Prelude : April 22nd via Bad Omen Records