[dropcap style="font-size:100px; color:#992211;"]W[/dropcap]arren Haynes is the journeyman's journeyman guitarist.
Starting out with Dave Allen Coe, he's brought his jazz-inflected blue-country guitars to groups such as Allman Brothers, The Dead (neé Grateful) as well as a legions of sessions and one-offs with the enormous US Jam band fraternity. A fraternity to whom the highest honour is filling Jerry Garcia's musical shoes, a role he's had on several occasions (mention of which has always been quietly deflected,but it is what it is). If a hole was left by Jerry's death then anyone playing guitar with that band is expected to fill it. A test that Haynes has passed by never making it his main gig.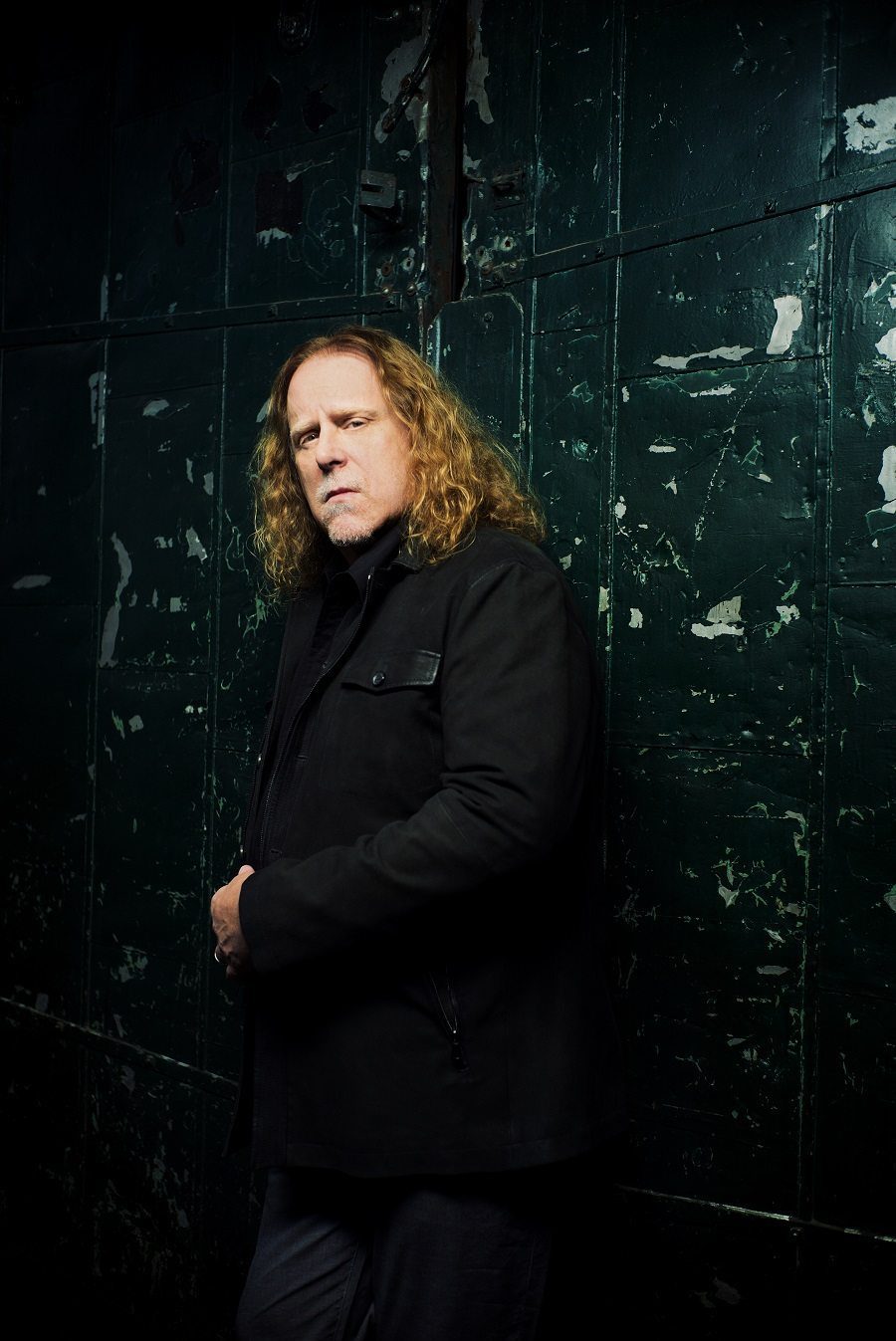 Despite playing with any number of 60s legends, Warren Haynes has always had his own solo albums and Govt Mule as a greater public focus. Perhaps that's how it works, as long as you're just a good guy playing some guitar where needed, away from his main gig (in general, Gov't Mule) then it doesn't get weird for anyone.
Despite the tours, detours, side projects, and production credits, Haynes is something of a creative wellspring with a number of solo projects where he can express sides to himself that exist outside the country-rock roller coaster.
Such is the case with Ashes and Dust (released July 24, 2015) a collection of acoustic framed stories, featuring a band called Railroad Earth, where Haynes explores the darker side of Americana.
"With Ashes and Dust I accumulated a lot of songs over the years that I wanted to put out on a singer songwriter record, acoustic but still with lots of guitar and improvisation. The songs were written on an acoustic and even though on the record I play mostly electric, slide, hollow body, all the other instrumentation is acoustic. My stuff juxtaposes Railroad Earth, in some ways the songs could have been interpreted in the context of Allman Bros or Gov't Mule, but I think this feels right"
I'm speaking to Haynes over Skype while he's eating cereal. His Southern drawl, muddied by milk, breakfast and a spoon, is still strong, though thoughtful pauses are punctuated by chewing and the clank of metal on enamel.
Crunches aside, acoustic records are often the most personal, and as much as the stories seem separate from Haynes's own life, they are expressions in themselves. Not being well known for his political views, the visions of poverty and resilience on Ashes and Dust give us his starkest vision of America to date, almost akin to Bruce Springsteen's Nebraska.
"I think it's more that I'm coming from a folk music tradition which is all about storytelling songs, describing the ups and downs of life comes from that folk process. Another aspect of folk music is political commentary. I tend to take a cue from that even when writing rock, but folk has vocals front and centre, and as such the songs tend to be more story lyrics.
Someone else asked about Nebraska, …if this was my Nebraska and it is, in the way that it is different [from his other more group orientated releases], it's darker, and telling stories of everyday life. So in that way it's a proper analogy I guess, but for me it's more about coming from a Bob Dylan perspective. That's my major influence for this sort of songwriting. It's sort of cliché to say, but it's true.
The title Ashes and Dust is taken from the song 'Spots of Time' [Co-written with Grateful Dead member Phil Lesh] 'Memories that to me are everything, but to someone else might only be ashes and dust'. It's referring to the fact that this record is like a collection of memories.
They are all quite old songs that are close to my heart, I guess I was just waiting for the right reason to record them.
As a musical journey Ashes and Dust contains some of the best guitar playing and singing of Haynes's career. Show-stealing slide work on tracks like 'Is it me or you' are an example of what this album does best, creating memorable voices that, while distinct, share an exceptional choral collectivism. The banjo, drums and violin all work together to create fluid rhythm before taking lead roles in turn to create an unfolding story from a song that is at its heart (seemingly) simple and repetitious, i.e: folk.
I started thinking about making this record around seven years ago. At that time with Levon Helm and Leon Russell and (Tom) T-Bone Wolk, but Levon and T-Bone passed away so that record disintegrated.
Something would have happened with those songs anyway ['Spots of Time' has been played with some of Haynes side projects for a number of years] but it fell into place with Railroad Earth.
Railroad Earth are a progressive bluegrass band that is starting to get more well known as part of the jam band scene. A few years ago at Red Rocks they opened for the Allman Brothers and I enjoyed hearing their set and playing together a little bit too. We played together a few times after that and there was a real nice chemistry. At some point it clicked that this was the way I wanted to make my next record, so I got in touch and then the recording itself happened quite organically."
The conversation drifts to his incredibly busy touring scheduling; the infighting and tension that almost naturally occurs in long-running bands dealing with growing up and apart; experimentation, and the drama and casualties that come with fame. Given the inevitability of all those pressures it's a wonder he's managed to keep on an even keel for all these years, being drawn in so many different directions at once.
"I'm always doing something: producing, writing, recording, or even just working on very different projects. I enjoy having the change to bounce between different stuff, it keeps me fresh. If I was doing the one thing all the time I would be much more likely to get burnt out (laughs). I don't have time to get tired of any of it."
Despite having a quite schizophrenic musical life, listening to his solos and singing you get a sense of deep purpose to his approach to music, something perhaps philosophical.
"I don't think about it in a cognisant way. When I hear myself a long time ago I do wonder 'Why are you in a such a hurry and why so many notes?' So in that way it's changed. But it's always meant a lot to me to make one note mean as much as it can. When you hear Miles Davies, Cannonball Adderley, Santana, Mahalia Jackson or Ray Charles you hear them hit one note and it means so much, just that one note sounds amazing.
All my favourite singers are souls singers which is an extension of black gospel, which is itself an extension of preaching, which has that sense of punctuation and exclamation where you highlight certain words and phrases in a way that draws the listener. It's hard to put into words but it comes from that approach. There is definitely something to that philosophy, but the best thing to do when you're performing is to not think at all. So if you can shut off that part of your brain you tend to be able to pull out your best performances.
Zen?
I guess so, I haven't thought of it as a Zen thing. You're in a zone where you're not thinking but you are hyper aware of what everyone is doing onstage. It's a stage that you're trying to achieve on a nightly basis. Any fraction of that is valuable but it's rare that you get 100%.
Warren Haynes Website
See Warren Haynes on tour in October/Nov 15Image: Danny Clinch